On the heels of Travis Scott's imminent Astroworld album, out this Friday, he has unveiled the official cover art. At the same time, David LaChapelle, the legendary photographer who shot the artwork, posted his version to Instagram.
One thing: LaChapelle's version has transgender icon Amanda Lepore posing in the background of the shot; Scott's post of the artwork omits her from his post. We can't help but ask: what's the deal with that?
Amanda Lepore has weighed in on both posts, as well as members of the LGBTQ community. "This is great but there's one thing missing," she commented on LaChapelle's post. "I'm curious why I'm not in the picture @travisscott posted," Lepore said in her own post.
RuPaul's Drag Race winner Aquaria, who's worked closely with Lepore in the NYC nightlife scene, also questioned why Scott removed Lepore from his version. "Hi transphobia," she wrote on Twitter. "I just saw transphobia gurl."
We've reached out to Scott for a statement. It appears that Lepore and LaChapelle have both responded via Instagram, with LaChapelle writing back, "Because you were a bad bad girl lol it's not for any other reason," to Lepore's questioning about why she was cut out of Scott's photo. LaChapelle also appears to be defending Scott, writing that "Travis don't give a f*** about a thing except making fire."
See it all, below.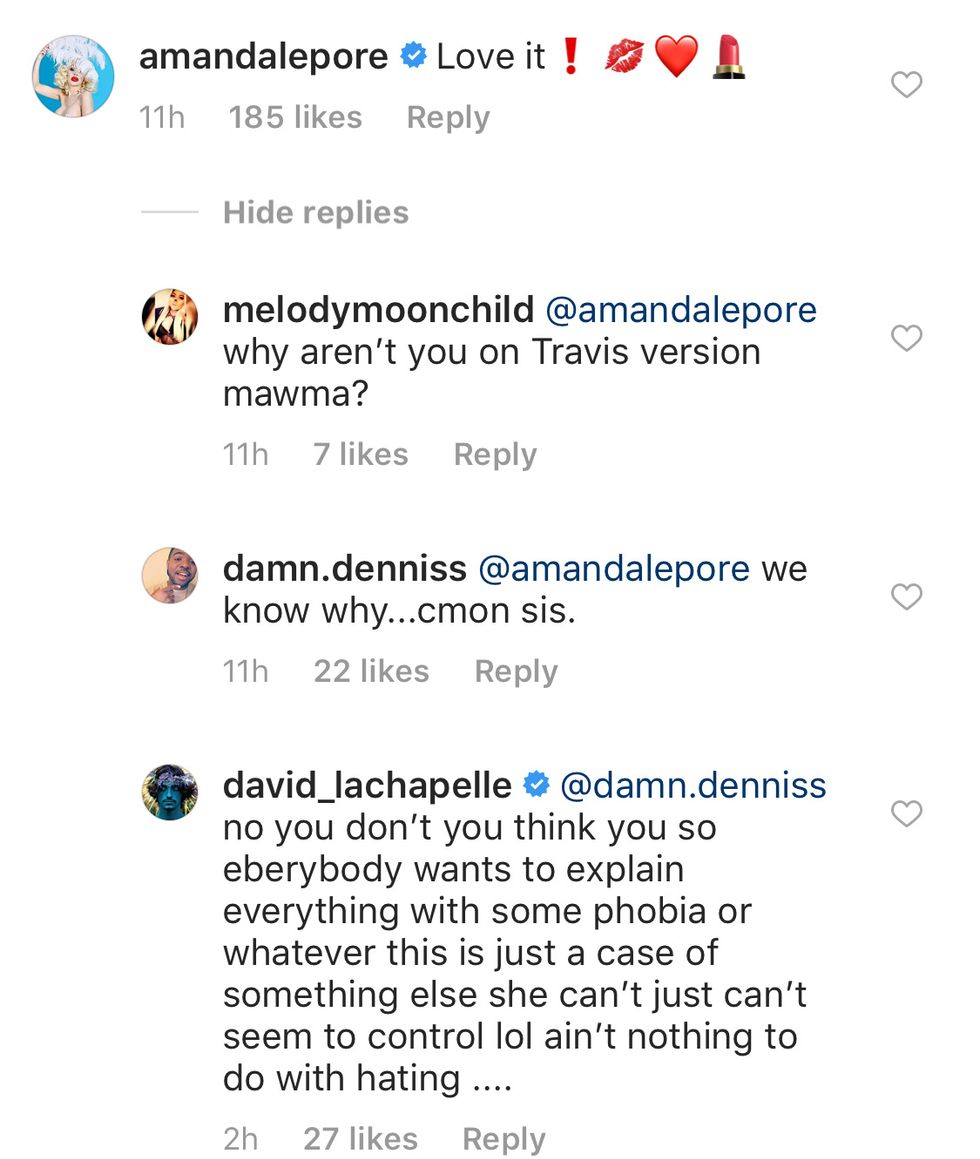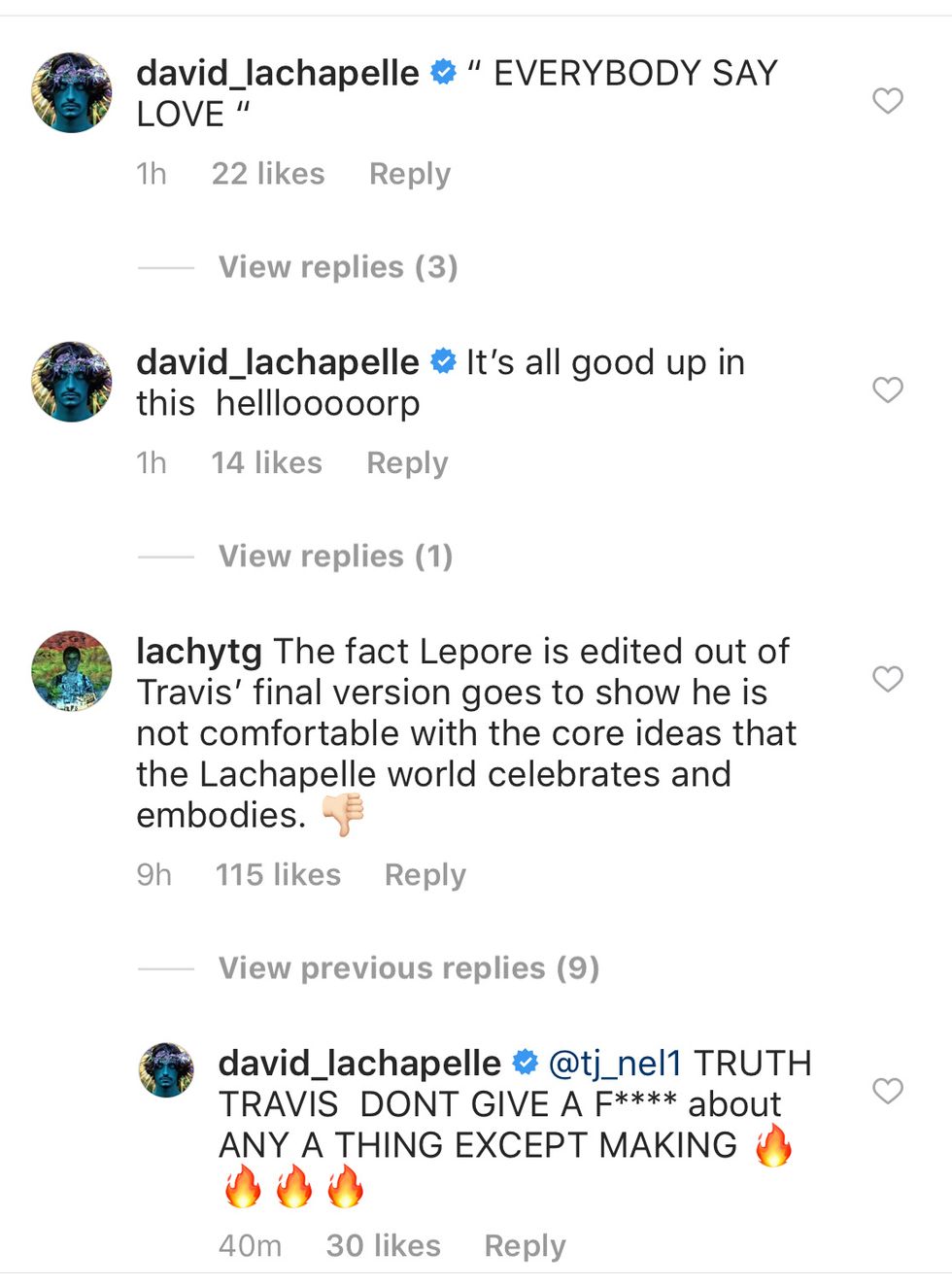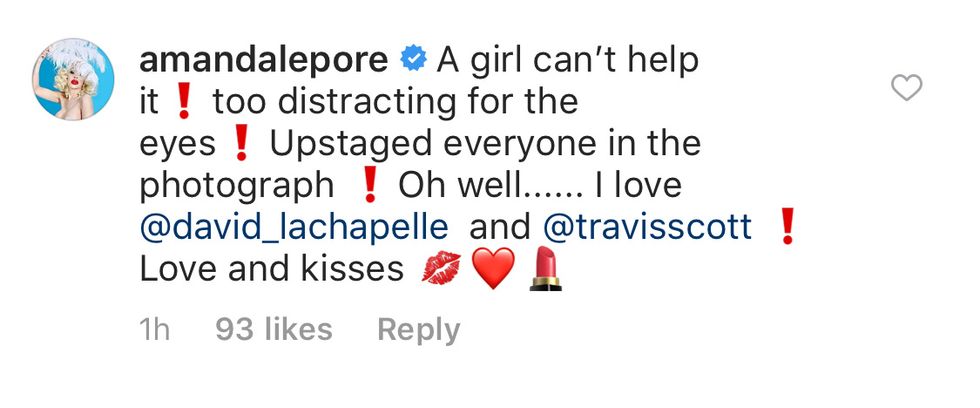 David LaChapelle's Version:
Travis Scott's Version:
LGBTQ celebrities are weighing in on Instagram, including Aquaria, Cazwell and Munroe Bergdorf.





Aquaria sounds off on Twitter: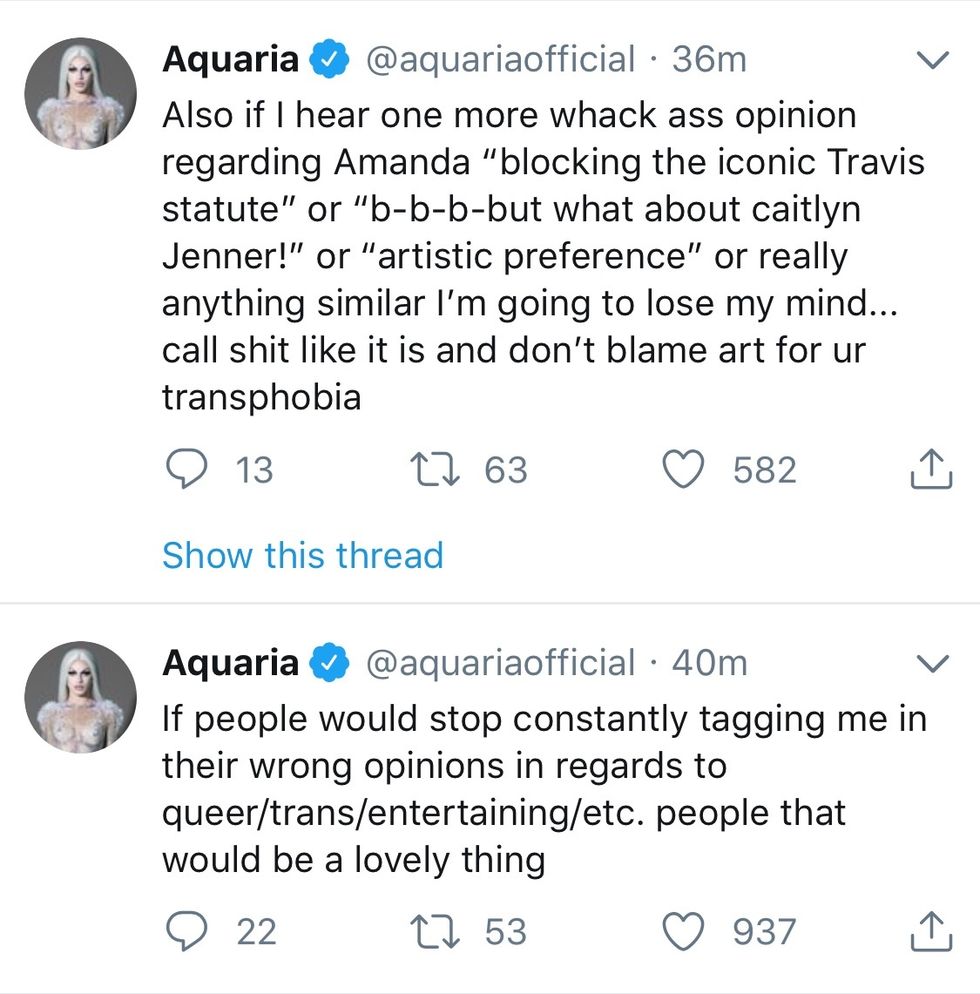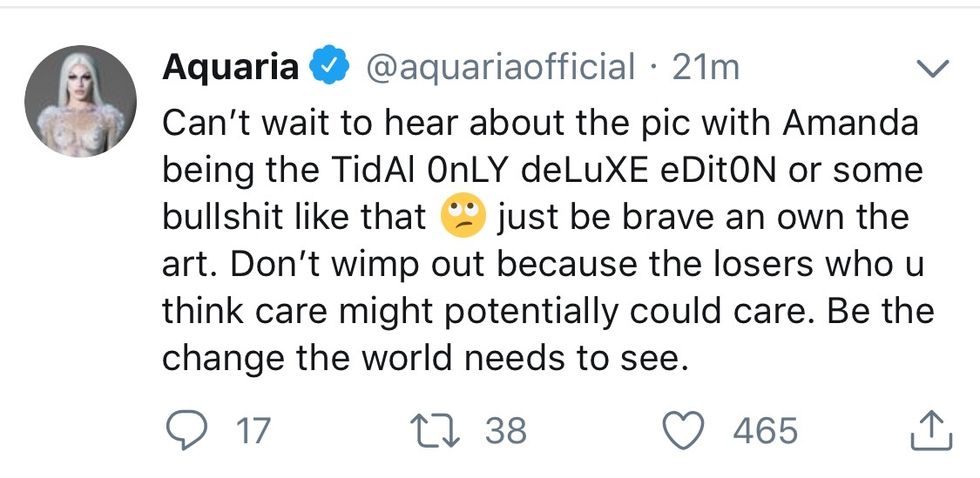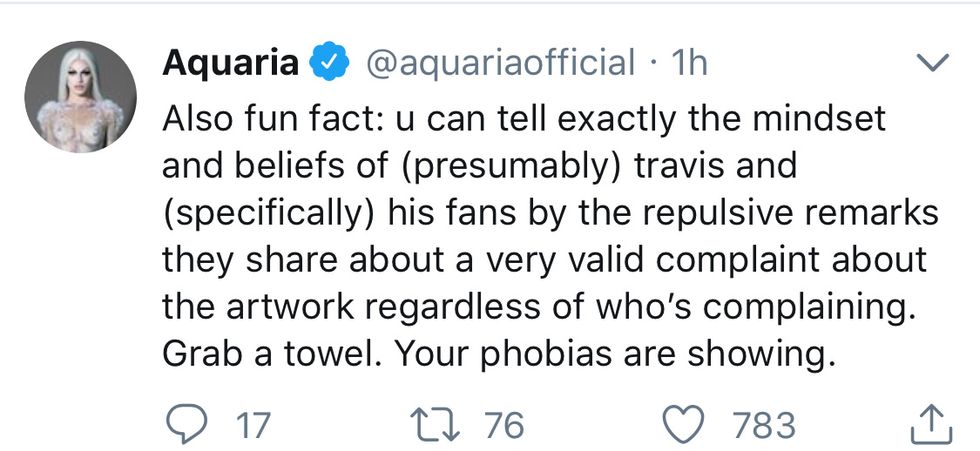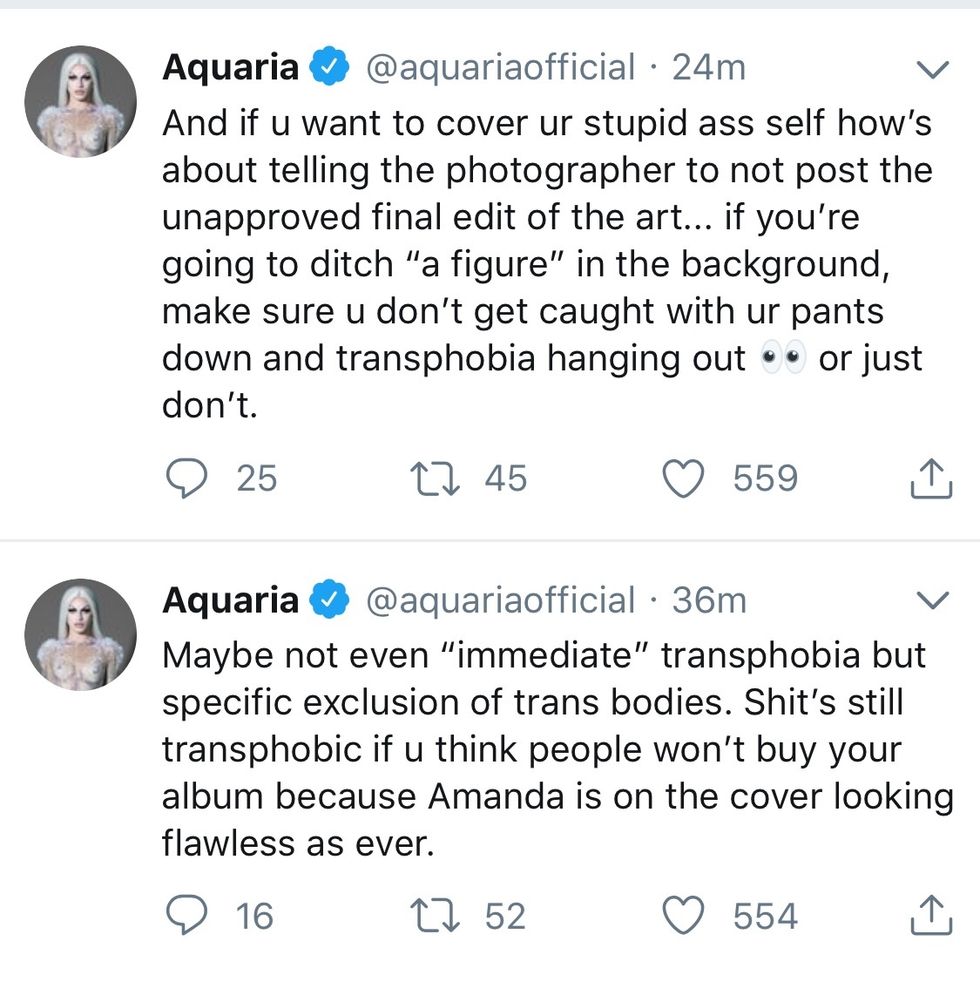 It is worth noting, too, that LaChapelle and Lepore have a long-standing artistic relationship. For example:
Photos via David LaChapelle

Sign Up For The Morning PAPER