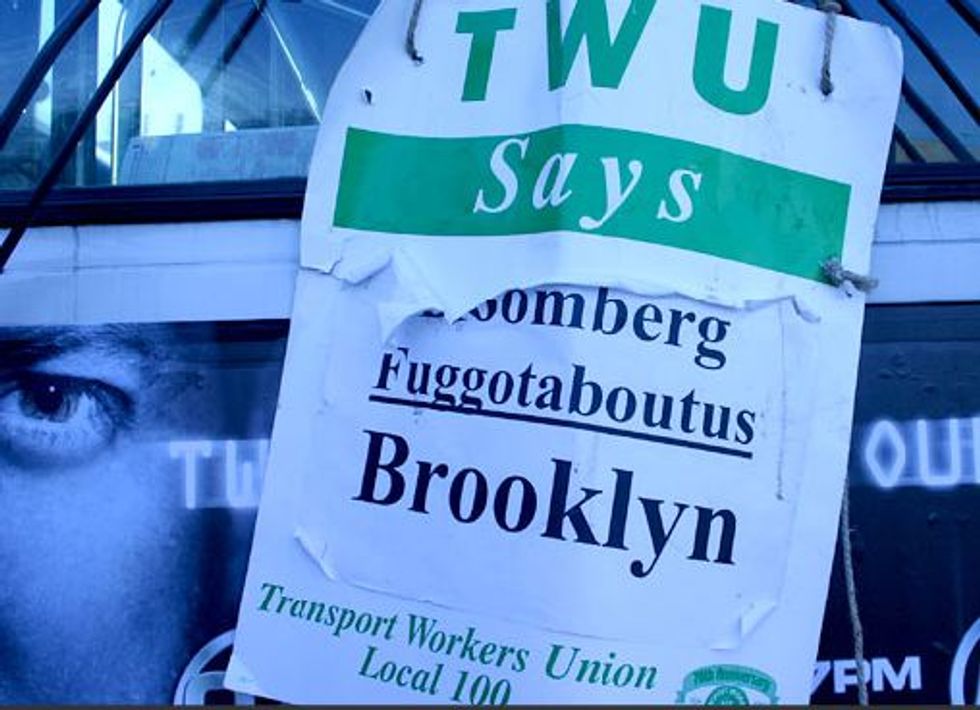 Both the Metropolitan Transit Authority and the Transport Workers Union blew it. Any time a strike is called -- especially when the strike is illegal and can cripple a city --  it's a sign that both sides have failed to avoid the worse case scenario. This is a lose/lose proposition that could probably have been avoided with a little bit of sugar to make the medicine go down.

That said, I find it hard to sympathize with the union that represents subway and bus workers who are among the best paid civil servants anywhere. You'd be hard-pressed to find too many salaried workers who are totally pleased with their pay, pension, work rules and health plans. It's the nature of the beast to want more for less.

There's also some truth to what both sides say. Fiery TWU President Roger Toussaint though goes too far when he compares his cause (and by extension himself) to Rosa Parks. It shows him reaching and does little for his cause or credibility. It may play well with the rank and file, but it goes nowhere with the public. When Toussaint claims that he's just looking for respect, I would argue that respect is earned and the attitude of many of the subway and the bus workers needs major adjustment. He complains that his union members are given too many citations for work rule violations. My guess is that many more could and should be given out if they are justified. Yeah, the two-books keeping MTA is undoubtedly corrupt and needs to clean house, but that's secondary at this time since the union only cares about itself. And even if the MTA's books are cooked, to most people looking at the situation, the TWU has it pretty good.

Bloomberg resorting to calling the people who operate one of our most critical arteries "thugs" does little to elevate the discourse. We're looking here to build an ongoing relationship so that we can avoid any such impasse in the future.

Toussaint surely knows that many of our largest companies are in danger of collapsing because of promises to unions that can't be met without the business suffering serious consequences including bankruptcy.  Once dominant General Motors now has to fight for its life. So my advice to the TWU is get back to work. The people of the city of New York hate you more than ever and you are massively losing the public relations war. Then we can talk. And Bloomberg, Pataki, Kalikow and Co., please show some compassion. When this is settled, we're still going to have to live together.