"I actually ran a query a couple of years ago, just to see -- out of the employees -- who had the most pins," Tracy Chou says. "And at that point, I had the most pins and I was leading by more than 2,000 over the next person," she adds with a laugh. "I'm actually quite a power user."
A passion for data is at the root of Chou's work at Pinterest, where she's both a software engineer and now a diversity advocate. Her work in this latter role started in 2013, when she published the company's gender diversity statistics on the blogging site Medium and called for other tech companies to share their own. At the time, Pinterest employed 11 women out of its 89 total engineers. Chou's industry is notoriously secretive, so her post felt like a bombshell. "We didn't actually know if our numbers were good or bad relative to anything because nobody had any numbers," Chou explains. In the tech industry, "everything is super data-driven. But then when it came to diversity and looking at women in engineering, women in tech, any sort of diversity, there were no numbers at all."
To her surprise, tech-company representatives responded to her post by tweeting their statistics at her and, always the data-lover, Chou established a GitHub repository to hold them. It now holds nearly 600 submissions from 171 contributors, including Airbnb and Salesforce (companies return to the repository over time to update their data). In the spring of 2014, Google published its employee diversity data for the first time; Twitter followed suit a few months later.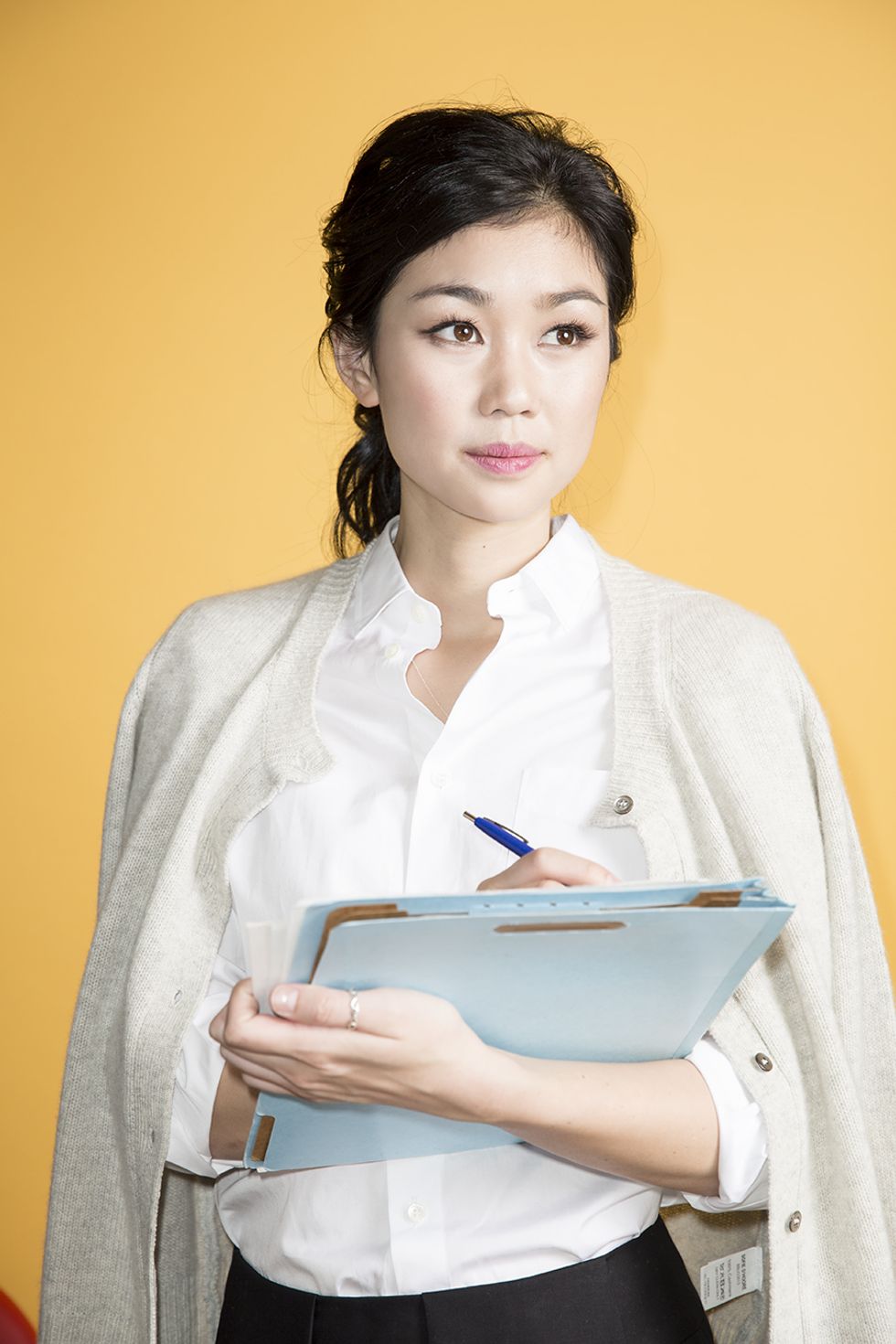 Tracy wears a skirt by Sofie D'Hoore and a shirt by Junya Watanabe

Chou's desire to support women in the workplace comes, in part, from hostile behavior she experienced from her male colleagues when she first entered the industry. In one of her former workplaces -- she doesn't specify which, but she previously worked at Quora and interned at Google and Facebook -- a co-worker anonymously complained to Chou's manager that she was using discussions of diversity as a "power play" to get ahead. It was that moment, Chou says, that pushed her toward activism. "Now, in hindsight, I hope whoever said that knows that I actually am getting women into engineering. That's all I've been doing for the last few years! But that was the sort of environment I had to work in, where people would doubt my intentions when I was talking about these things," she recalls. But it's unlikely anyone can doubt her sincerity now.
Pushing major companies to acknowledge their lack of diversity was only the first step for Chou, who recently decided to temporarily focus more of her time on the company's diversity initiatives and inclusion-related projects. Explaining the switch from coding to activism, she says, "I think if I were to just pick the thing that I enjoy doing the most, it would be engineering. But when I thought about impact, it just felt like there was so much momentum around diversity right now." After all, she persuaded the biggest names in tech to acknowledge the open secret of their diversity problem. Why stop there?
Hair and makeup by Jane Kim / prop styling by James Whitney for Artist United Agency
Photographic assistant: Ellie Hogue