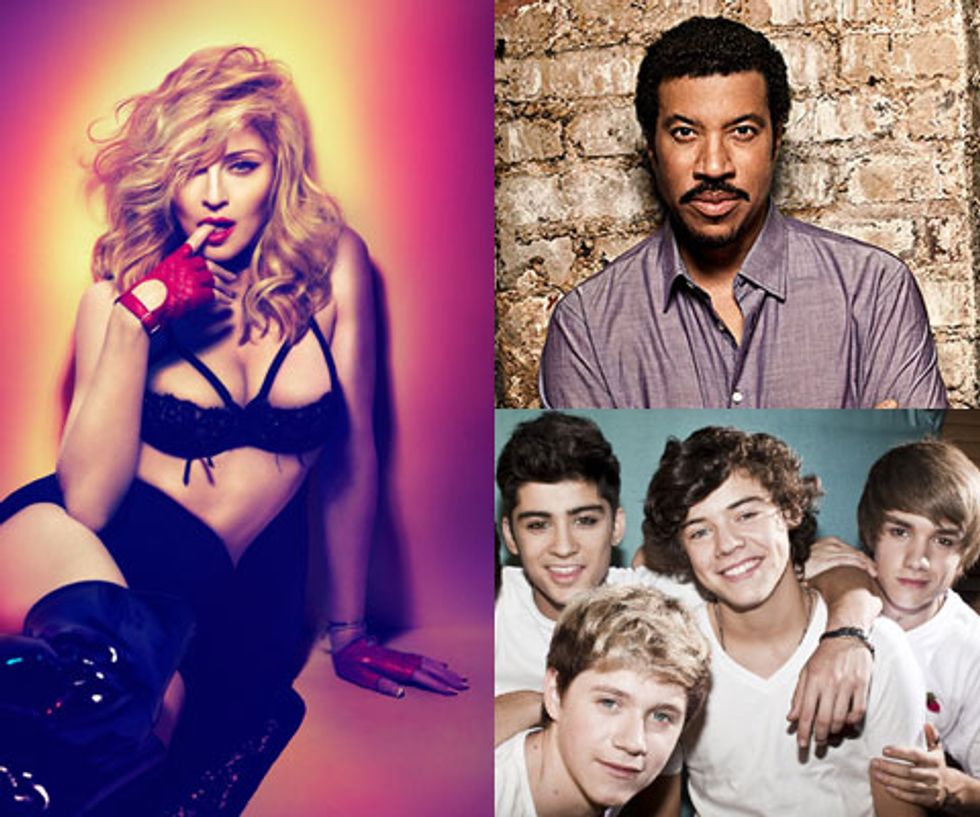 Madonna
's
new album MDNA
goes straight to #1 this week with sales over 359,000 and
Lionel Richie
's album of duets,
Tuskegee
, managed a solid #2, selling almost 200,000 copies. (BTW, sales of
MDNA
were boosted when tickets for Madonna's current concert tour were bundled with a "free" copy of the LP.) Meanwhile,
Adele
'
s
21
hangs in at #3, which is sort of crazy given that it's hovered in the top 5 for over FIFTY WEEKS now. Go, Adele, go!  In the boy-band department,
One Direction
fell from #4 to #6. For a good laugh, watch
this parody
of the lads called "What Makes Us Really Cool" by
No Direction
. One Direction will also be headlining Madison Square Garden (that's not a joke) on December 3rd with tickets going on sale
here
this Friday, April 6.