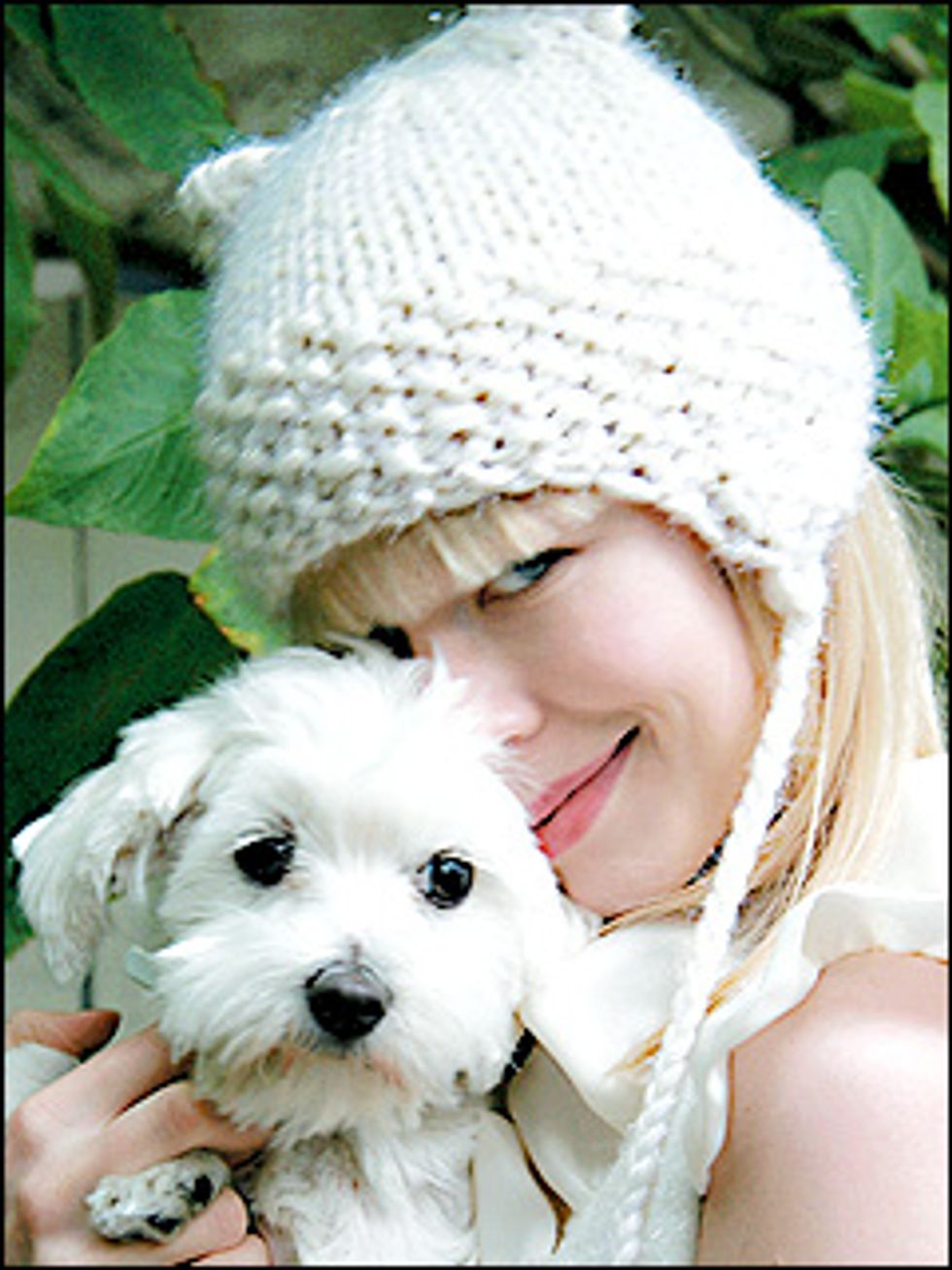 You hipsters have no doubt heard of the collective Too Many DJ's, well Thursday night Mr. Mickey had Too Many Dinners! Fashion dinners that is. MM really should be sitting at home nibbling on melba toast watching the new season of The Biggest Loser but a fashion girl's gotta do what a fashion girl's gotta do, so dindins it is!
The first chowdown was at the Inn at LW 12th in honor of princess of the fantasy frock Miss Erin Fetherston (pictured above). The canoe room was a cozy spot for the likes of the girls from Satine, LA's cutest boutique (with a Tokyo location coming soon) and longtime Fetherston collaborator Ellen von Unwerth. The chickpea fries were a taste sensation.
Meanwhile, down at Mr. Chow in Tribeca, sexy Wichy Hassan, creative director of Miss Sixty, was hosting a little sit-down nibble for his near and dear. Mr. Mickey sat in a sea of cute Italians, most of whom were less than enthusiastic about MM's love for Lapo Elkann! Where is the patriotism? Wichy (pronounced Vicky) was basking in the glow of a super cute show and a Marc-Jacobs-worthy level of star wattage in the front row at at his show that day.
Zooming up to SoHo, Above 60, the breezy roof terrace at the 60 Thompson Hotel was hosting the birthday party of the DJ/sexiest woman alive Donna D'Cruz. Donna's glamorous friends gathered around: Ann Dexter-Jones, Malini Murjani, Rocco DiSpirito, Colin Cowie, Luca Orlandi and wife/model Oluchi. Amy Sacco made a sweet toast and nearly beat down Luca when interrupted. The mob crowded into the elevator to move on to the Gramercy Park Hotel for further hijinks but MM needed rest (and to catch up on DVR'd episodes ofAs the World Turns) so he stumbled home!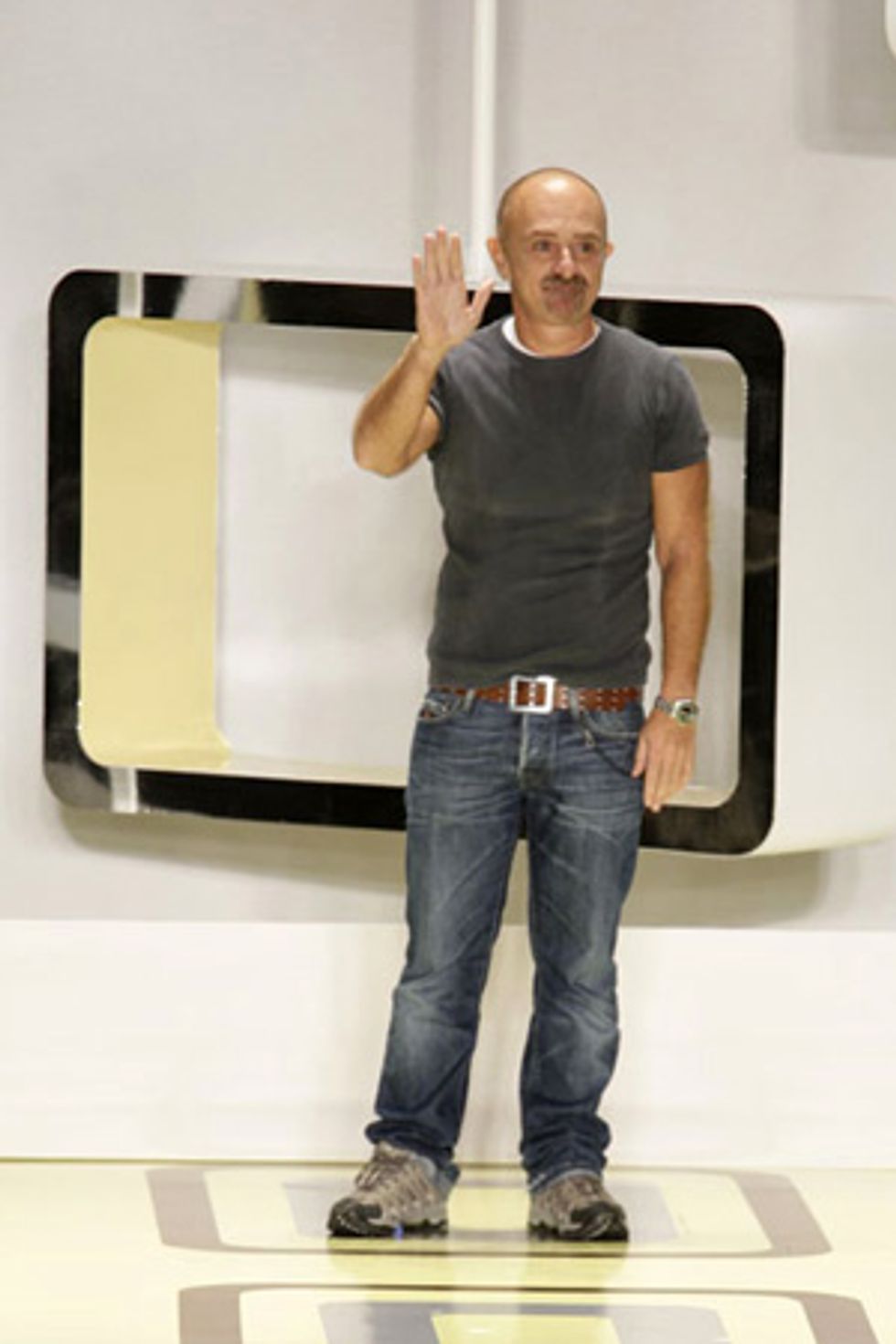 Wichy Hassan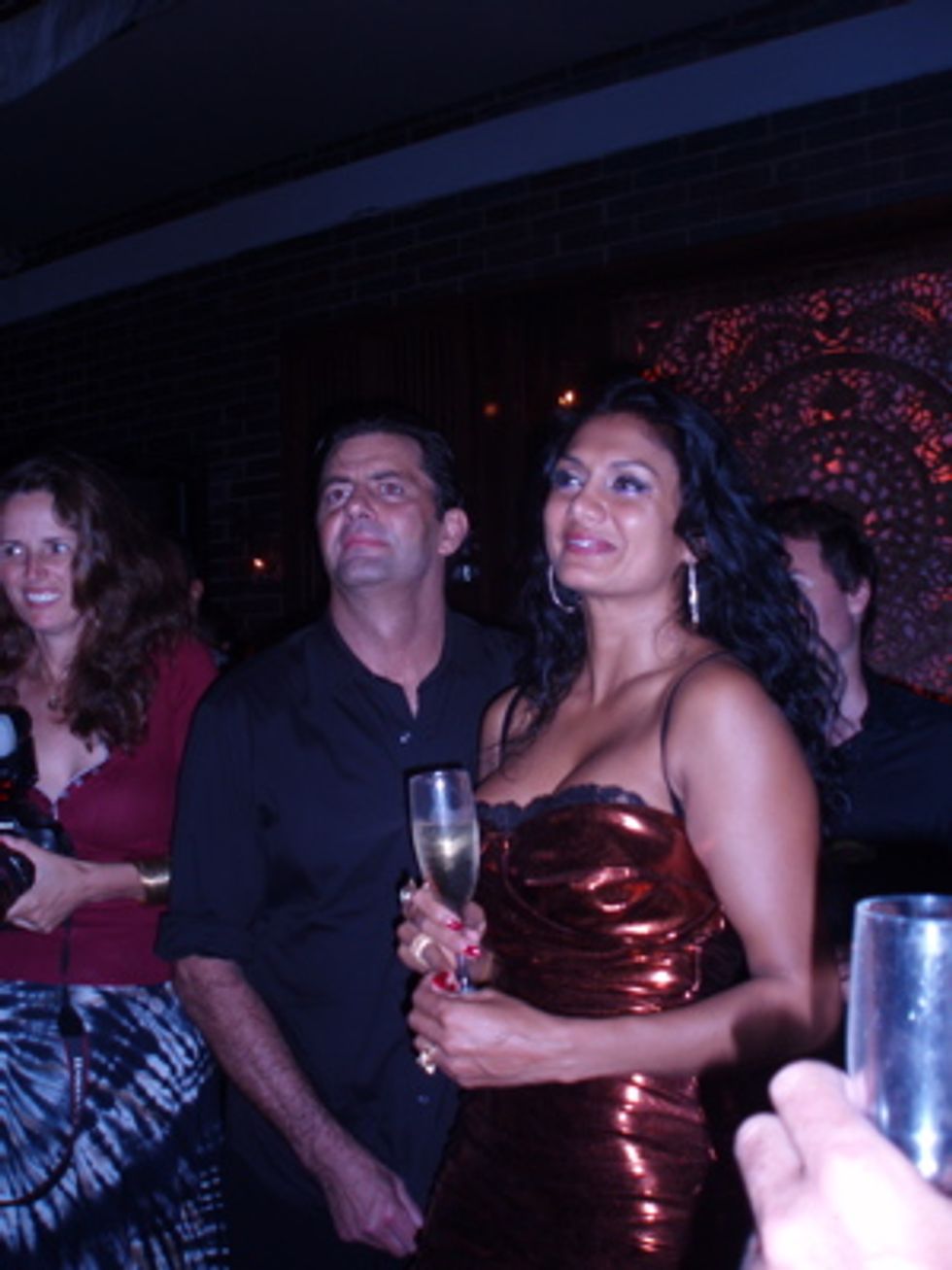 Birthday girl Donna D'Cruz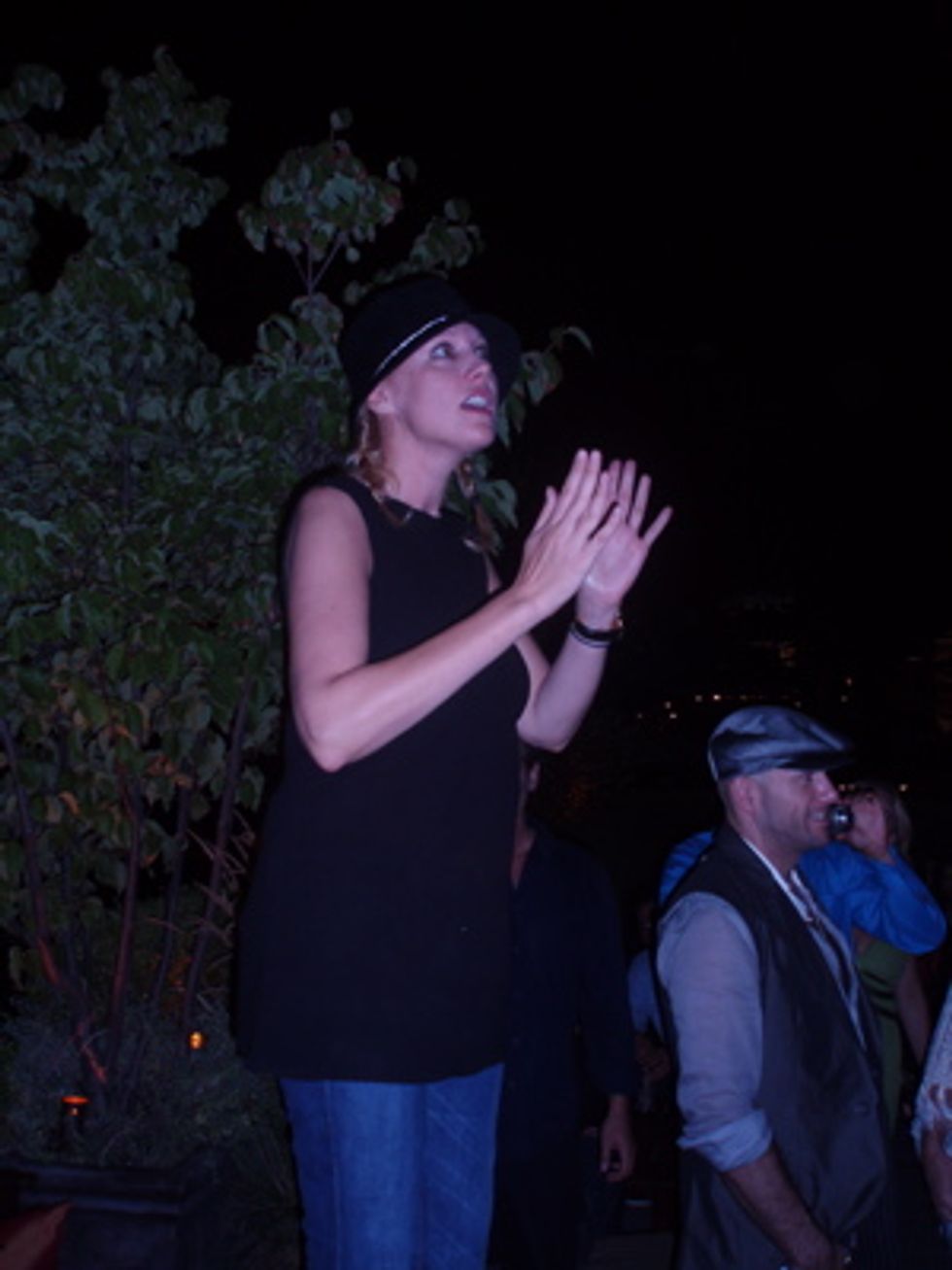 Amy Sacco's birthday toast