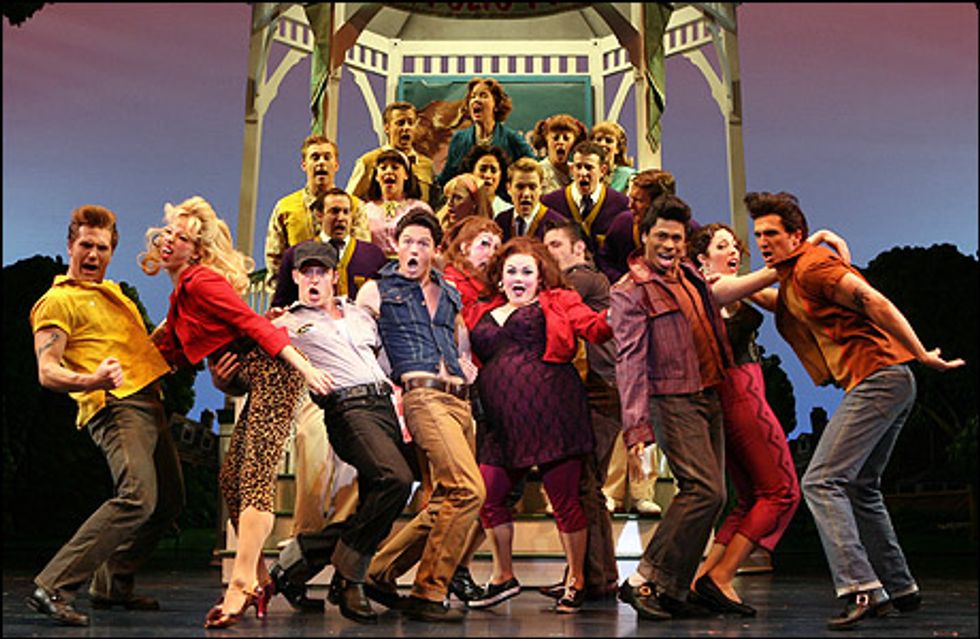 The 2008 Tony Award nominations were announced this morning and John Waters is going to be much happier than Harvey Fierstein today! Waters's musical adaptation of his 1993 Cry-Baby film filled the questionable fourth slot for best new musical joining In the Heights, Passing Strange and Xanadu (also a bit of a shocker!) and beating out Harvey's new musical A Catered Affair. A Catered Affair did pick up some actor nominations though for Faith Prince and Tom Wopat and Cry-Baby did not. My bet is that Passing Strange will win and unfortunately unlike last year I have no strong feelings on any of them.
The play category however is tough for me with August: Osage County, Rock 'n' Roll and The 39 Steps (I didn't see The Seafarer). I loved these three and would have to vote for August if I were in fact a Tony voter (oh how I wish!).

There are some cuties nominated in the acting categories like Opera singer Paulo Szot (leading in a musical ) for South Pacific, Rufus Sewell (leading in a play) for Rock'n' Roll, and Bobby Cannavale (featured in a play) for Mauritius, which was surprising to me since the play closed a while ago and got no other nods. And don't tell anyone but I thought Raul Esparza (featured in a play) was pretty hot (albeit creepy) in The Homecoming!
And the most uncomfortable-backstage-tonight award goes to Top Girls' Martha Plimpton, who was the only one out of the cast of seven women including Marisa Tomei (eek!) who got nominated for featured actress in a play.
Pictured above a pic of the Cry-Baby cast. Congrats!