Tommy Hilfiger has announced his most high-tech capsule collection yet and it's about to blow your mind. Called Tommy Jeans XPlore, this collection is set to use Bluetooth technology to not only track how often you wear each piece, but also where you sport the styles. The company has stated that it's seeking to create "a micro-community of brand ambassadors" with this latest launch, further offering rewards based upon each item's usage. In other words: the more you wear your new Tommy Hilfiger garment, the more you get back from the brand.
The prizes include gift cards as well as more Tommy merch and even pieces from the brand's archives, offering up points based on not only how often you wear it all but also giving bonuses to those who walk by particular Tommy Jeans locations—all noted in a corresponding phone app.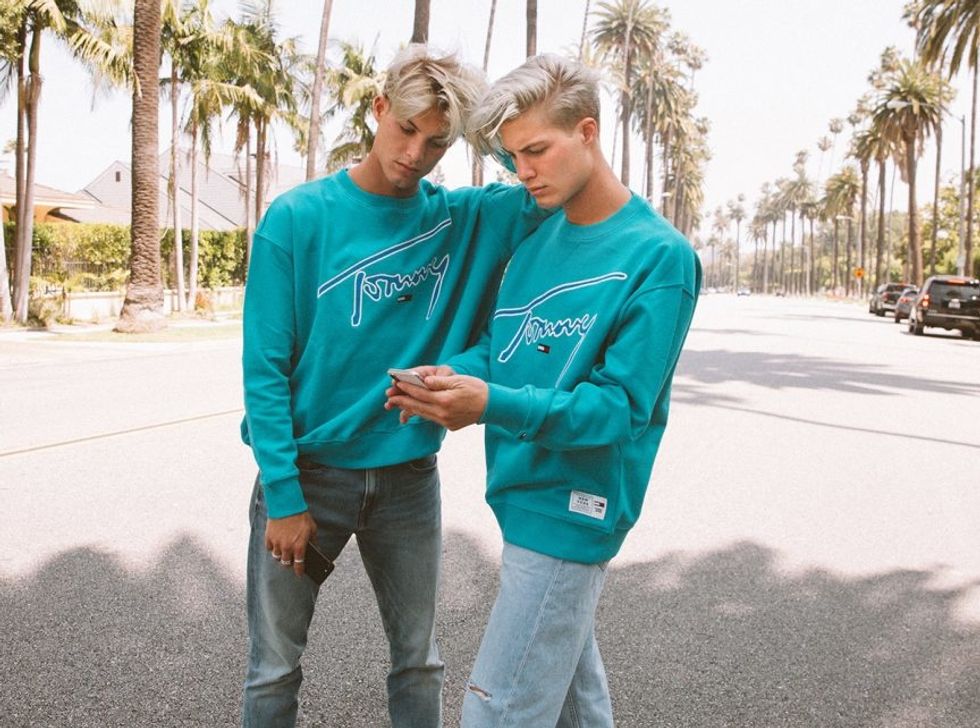 As you try to wrap your head around the possibility of a clothing company being able to track your movements as you walk around the city in a pair of their jeans, know that the tracking can, in fact, be turned off if you simply like the capsule collection's swag and don't want everyone to know what you're doing while you're wearing them. That said, turning off the tracking will disqualify the user from this particular Bluetooth-based game, kind of defeating the point of the technology as a result.
You can shop the collection—filled with '90s-inspired collection full of tees, hoodies, jeans, accessories, and more on the brand's website, now.
Photo via Getty / Courtesy of Tommy Hilfiger
Sign Up For The Morning PAPER