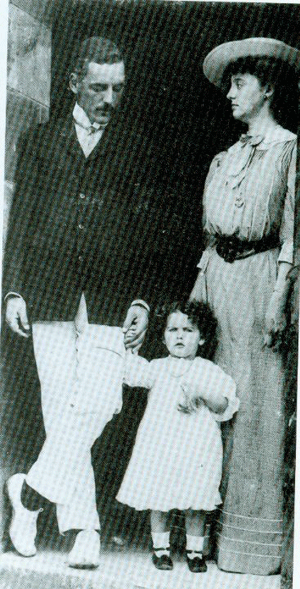 It's Mitford month so we might as well celebrate the lady at the center of all the madness, Sydney, Lady Redesdale. Sydney was the mother of the Mitford girls (and one son Tom who was killed in WW II) and despite the fact that some of her daughters said horrible mean things about mummy, MM has a very warm spot in his heart for Sydney. She was, after all, the Rose Kennedy of the Upper Crust British set.

Sydney was the model for the mother in Nancy Mitford's hilarious books (MM's favorites are Pursuit of Love and Love in a Cold Climate) and her daughters saw her as very unprogressive and a bit of a relic of times past. She didn't send the girls to school per se (although some of them did do some time in schools) preferring tutors at home and finishing school-style years in Europe (which is how Unity got to Munich and met Hitler).

Sydney was mortified to have her family splashed all over books and also in the tabloids when her daughters were stirring up controversy. Ah parenthood is really a lifetime commitment.