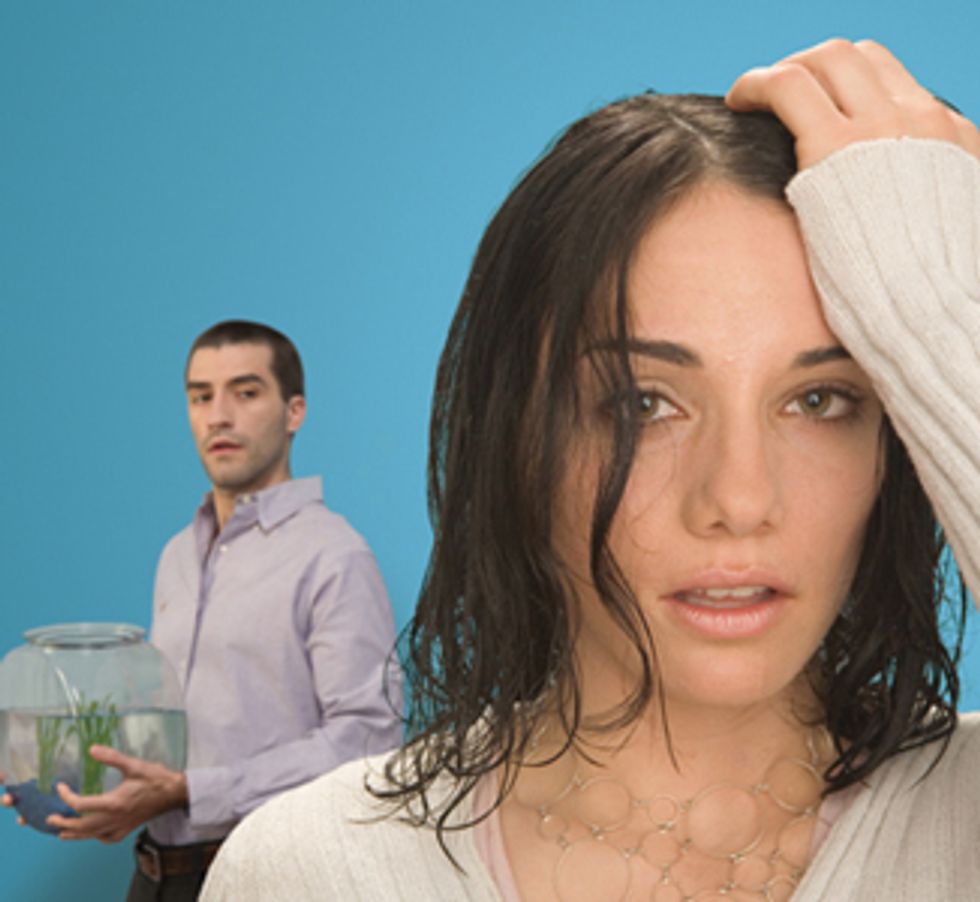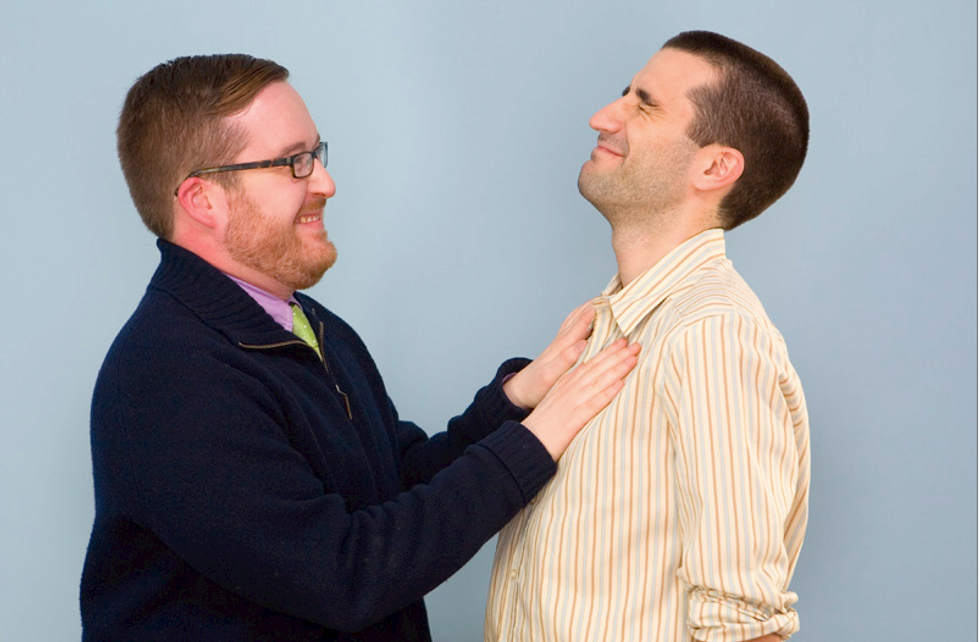 The other night I went to see the world premiere of An Octopus Love Story, produced by the relatively new theater company Kids with Guns, and written by Delaney Britt Brewer, a member of the Youngblood playwrighting collective. It's playing at the cutest off-off Broadway theater space called Center Stage Theater on 21st Street. The lobby looks like a cozy coffee house with wood floors and plush couches to chill on before they open up the house, and bar serving up drinks to enjoy during the show and at intermission.
There didn't seem to be an empty seat in the house for the energetic and well-acted show about a lesbian (Kelli Holsopple) and a gay man (Josh Tyson) who are coerced by their ambitious peers to marry for the sake of legalizing gay marriage. All the cast members were great, but Holsopple and Tyson were especially charismatic and had great chemistry. Michael Cyril Creighton, who played a more stereotypical gay man to Tyson's less flamboyant one, was hysterical. The sets by Brian Sidney Bembridge were perfect; colorful and warm, with a modern vibe. It was just the type of production you would expect from the artistic director of Kids with Guns, Ben Cikanek, who also happens to be the COO of one of our favorite art-toy companies Kid Robot. It was a fun experience and seems like a group to watch, so check out the world premiere of An Octopus Love Story running through May 20th at Center Stage.
Photos (from left to right) of Kelli Holsopple and Josh Tyson; Michael Cyril Creighton and Josh Tyson.
Photos by Ryan Robinson.