Tituss Burgess, national treasure, and star of Broadway and Netflix's fantastic Unbreakable Kimmy Schmidt, would like to remind small businesses everywhere that he is not one to fuck with.
Burgess posted a link to his nearly 50,000 Twitter followers, of a personal Yelp review he wrote of a Brooklyn moving company who apparently did a crappy job.
My name is Tituss Burgess. Im an Emmy Nominated Actor for Unbreakable Kimmy Schmidt currently streaming on netflix. https://t.co/wwQe99cDTQ
— Tituss Burgess (@TitussBurgess) July 13, 2016
The company in question, Frank's Express, was put on BLAST, seemingly attempting to blackmail the star into using his celeb sway: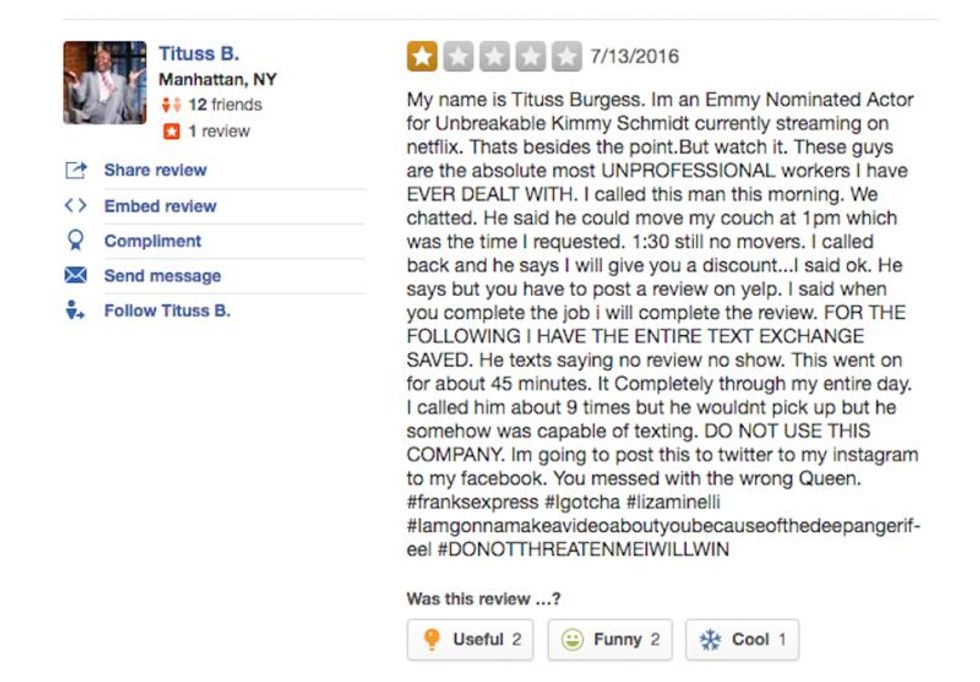 I am going to begin every conversation with "My name is Tituss Burgess. I'm an Emmy nominated actor for Unbreakable;e Kimmy Schmidt, currently streaming on Netflix."
And when they stare blankly back at me, I'm going to add "That's besides the point. But watch it."
He didn't stop there!
Mr. Burgess took to Instagram to post this searingly perfect, legendary follow-up video:
Pure magic.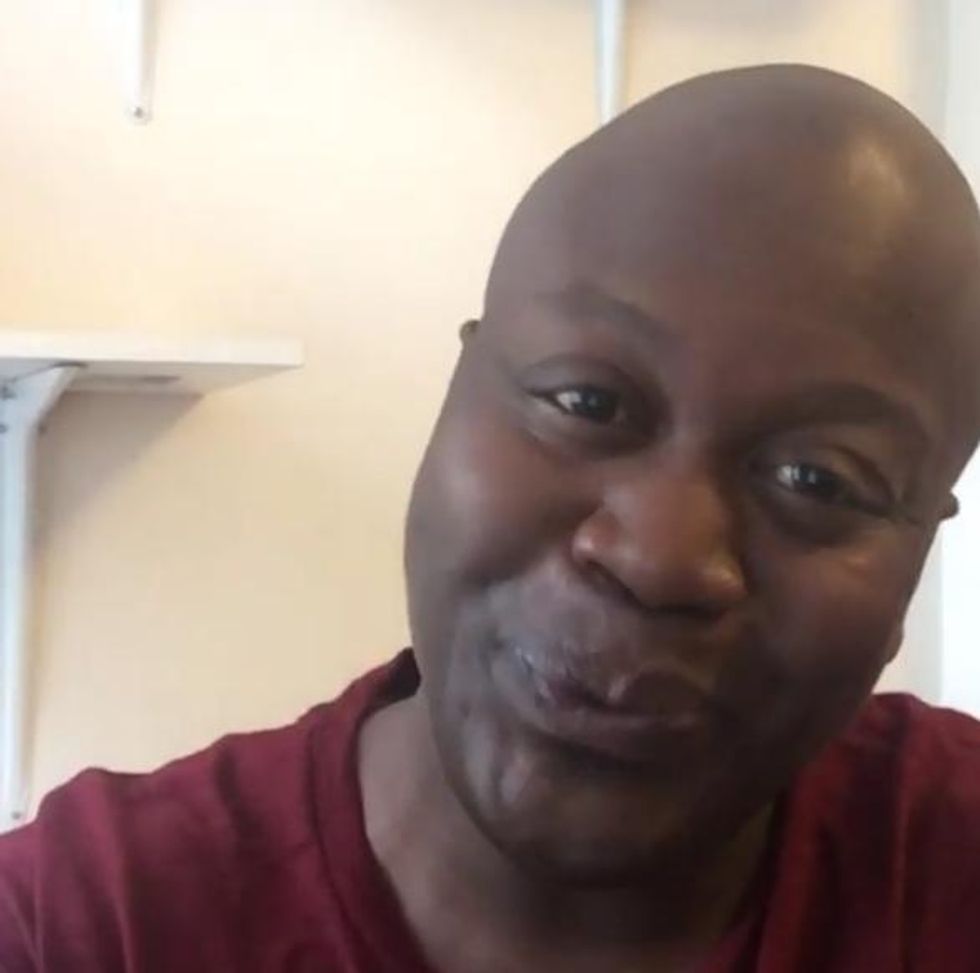 #TryJesusDontTryMe

Tituss followed up with this tweet, claiming the scam-mover hurled a homophobic slur his way.
Doing it..He just texted and called me a Faggot. Poor thing doesnt know hell hath no fury like a Tituss scorned https://t.co/IfEGdluqTs
— Tituss Burgess (@TitussBurgess) July 13, 2016
LEGEND.