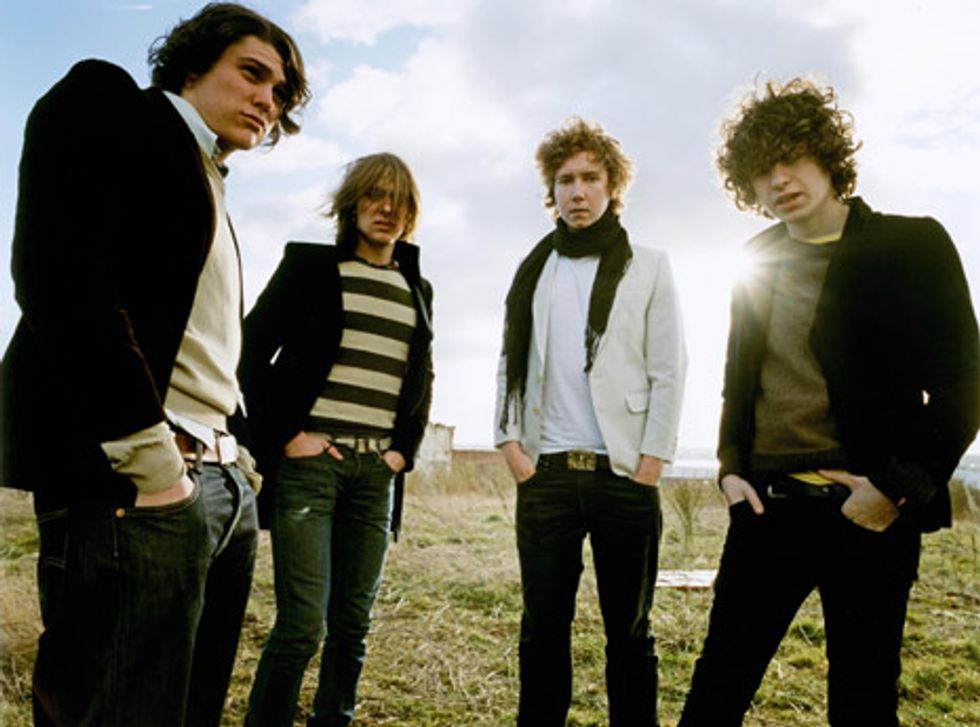 ROCK OUT
The Kooks + The Postelles at Webster Hall 
Those crazy kooks, The Kooks, who are the biggest thing since sliced bread back in their home country, are still in the process of making a name for themselves here in the States, though their recent super-catchy album Junk of the Heart has them on the right track. They headline Webster Hall tonight alongside local rocker boys The Postelles.
Webster Hall, 125 E. 11th St., (212) 353-1600. 8 p.m. $35.
GALLERY HOP 
Michael Williams, "Montgomery's Tubercles," Opens at The Journal Gallery 
For this exhibit (named after the round bumps on a woman's nipple which become more pronounced when she's pregnant -- fun!), artist Michael Williams uses airbrush-stenciled parts of his feet to create paintings featuring "goofy creatures" and regular people doing regular feet. 
The Journal Gallery, 168 N. 1st St., Williamsburg, Brooklyn. Opening from 6-9 p.m. Through Dec. 18.
SHOP
Charlotte Ronson Sample Sale
Sometimes we play "Who's Your Favorite Ronson" here at PAPER HQs, and it's always a little weird and creepy. In all seriousness though, Charlotte Ronson is always a contender for our #1 spot, and starting today, her girly-chic line of clothing is on super-sale. Pick up a holiday cocktail dress or a wool blazer.
1071 Sixth Ave. suite 301. 10 a.m.-7 p.m. Through Nov. 18.