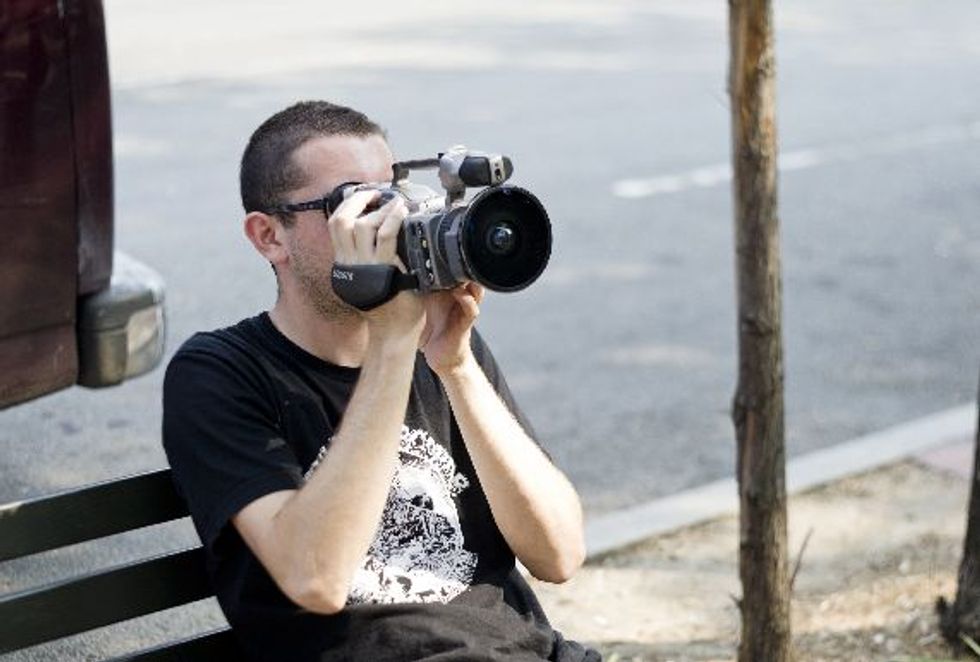 ROCK OUT 
M83 + Active Child at Webster Hall 
M83, the dreamy, electro-synth project of French fellow Anthony Gonzalez, are taking to the Webster Hall stage tonight, on the heels of their epic new album, Hurry Up, We're Dreaming (you most likely know the catchy single "Midnight City"). M83's live shows are apparently quite exciting, and on his current tour, with L.A.'s Active Child, there is even a light show.
Webster Hall, 125 E. 11th St. 8 p.m. $22.
PARTYPARTY
AndrewAndrew Will See You Next Tuesday
These days, and specifically Tuesdays, beloved identically-outfitted DJ duo (and Paper theater critics) AndrewAndrew take over the back room of the East Village's Parkside Lounge for an early evening of drinking and dancing.
Parkside Lounge, 317 E. Houston St. 7 p.m. Free.
NBD
Jeremy Elkin's Poisonous Products Premieres at La MaMa
New York-based Montreal transplant Jeremy Elkin, one of the city's on-the-up-and-up skateboarding filmmakers presents the New York debut of his new short film Poisonous Products tonight at La Mama. The film features "OG New Yorkers plus a bunch of out-of-town heads... with so many NBD (never been done)'s packed into 11-minutes of pure street pushing accompanied by the raw sounds of hip hop vinyl from the 80s and 90s." Tonight's screening is presented by Color magazine.
La MaMa, 74A E. 4th St. 8 p.m. Donation requested.