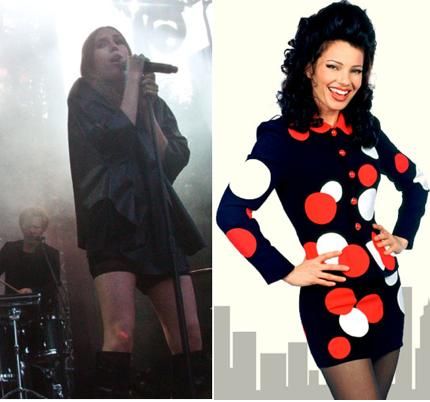 ROCK OUT
Lykke Li + First Aid Kid at the Wellmont Theatre
You know we don't generally encourage you to go to New Jersey, but tonight we'll make an exception. Head to the Wellmont Theatre in the quaint town of Montclair to catch Swedish dance-pop phenom Lykke Li do her goth performance thing alongside fellow Swedes Johanna and Kalra Soderberg of First Aid Kid.
The Wellmont Theatre, 5 Seymour St., Montclair, NJ, (973) 783-9500. 7 p.m. $30.
FRAN CLUB
Fran Drescher at Barnes & Noble
The one and only Fran Drescher pops by B&N this evening, where the nasal-voiced former Nanny actress be reading from her new children's book Being Wendy, about a girl named who lives in a town where everyone has to wear a box, explaining what he or she does for a living ("doctor," "lawyer," "teacher," etc.). Thing is, Wendy doesn't know what box to wear, cause she's interested in so many things! What will happen???!!!
Barnes & Noble, 97 Warren St., (212) 587-5389. 6 p.m. Free. 
GALLERY HOP
Ai Weiwei Book Launch at Paul Kasmin Gallery
Paul Kasmin Gallery celebrates its brand new gallery space (in the building that was the former Bungalo 8 nightclub), with a party for recently-released-from-prison Chinese artist Ai Weiwei's new book Circle of Animals, and an exhibition of the 12 of his gold zodiac head sculptures which are on view for the first time. 
Paul Kasmin Gallery, 515 W. 27th St. 6 p.m.