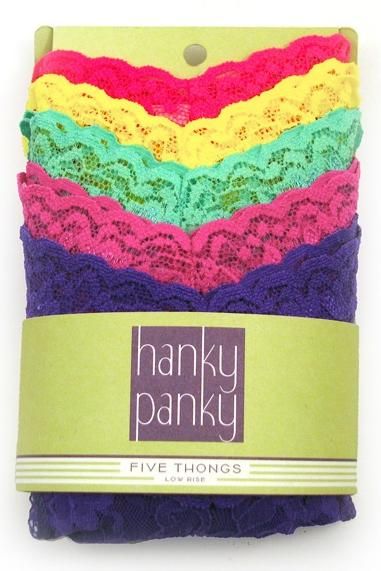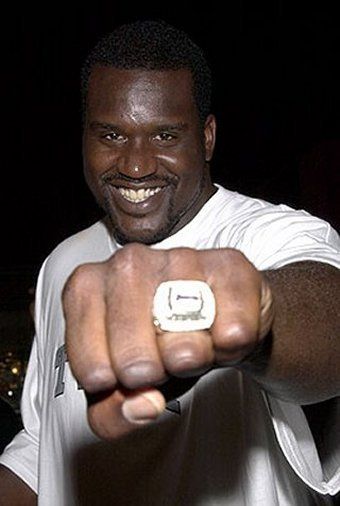 SHOP 
Hanky Panky Sample Sale 
There's a time and place for some sensible Gap Body cotton panties, and then there's a time and place for some super sexy, all-lace Hanky Panky thongs, boy-shorts and chemises -- on super-sale from today through Friday.
260 Fifth Ave. 8:30 a.m.-8 p.m. Through Nov. 18.
ROCK OUT
Fucked Up + Titus Andronicus at Warsaw
If you couldn't make last night's show at (Le) Poisson Rouge, you have another chance tonight to catch Toronto hard-core punk phenoms Fucked Up perform their 78-minute rock opera, David Comes To Life (a "morality tale" set in a British industrial town in the late 70s). They're joined by Jersey punksters (minus the recently departed Amy Klein), Titus Andronicus.
Warsaw, 261 Driggs Ave., Williamsburg, Brooklyn. 8 p.m. $16.
SHAQ ATTAQ
Shaquille O'Neal at Barnes & Noble
The one and only Shaq stops by Barnes & Noble this afternoon to sign copies of his new autobiography, Shaq Uncut: My Story, which follows the basketball legend from his early days in Baton Rouge to his clashes with Kobe Bryant, to his complex relationship with his father to his hasty departure from the Lakers to his thoughts on LeBron James. 
Barnes & Noble, 555 Fifth Ave., (212) 697-3048. 3 p.m. Free.