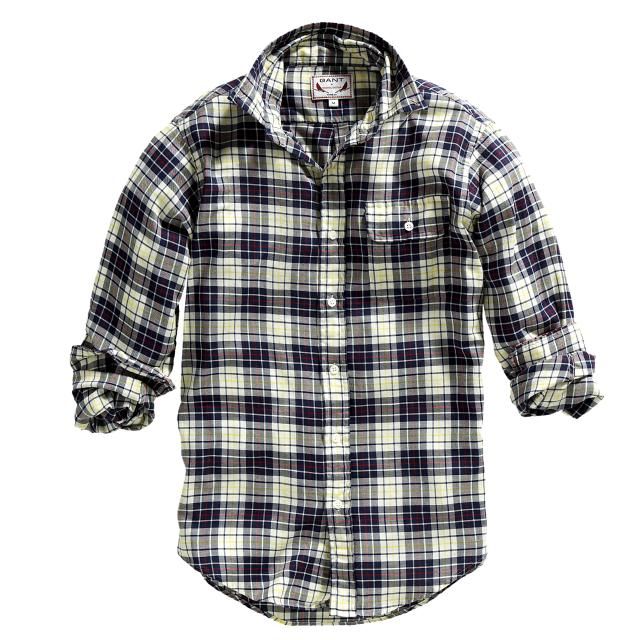 BUY
Gant Sample Sale
This is basically the men's equivalent of the Christian Louboutin sample sale; in other words, don't be surprised if you spot a line dapper dudes forming in the early hours of the morning, all riled up and raring to go score some serious bargains on Gant's Rugger and Michael Bastian lines. Pants are on sale for a mere $20, shirts are $30 and accessories from $10-$20. Good luck out there, boys.
20 W. 55th St., 11th fl. 8:30-6:30 p.m. Through Nov. 11.
ART
Pia Dehne, "Vanishing Act," Opens at Charles Bank Gallery
German-born, New York-based artist Pia Dehne, who may or may not have briefly tutored us in German back in 2006, presents "Vanishing Act," her latest exhibit, opening tonight at Charles Bank Gallery. Her show features optical illusion-y paintings of hunters, jet fighters, attempting to camouflage themselves in nature. Dehne plays with the idea of foreground, background and hidden identities.
Charles Bank Gallery, 196 Bowery. Opening from 6-8 p.m. Exhibit runs through Dec. 22nd.
COMEDY
Comics to Watch at Carolines On Broadway

Though this week's New York Comedy Festival features lots of big time comics like Louis C.K., Ricky Gervais and Tracy Morgan, the festival kicks off tonight with a lineup of lots of lesser-known, but no less funny, names. Comedians featured include Kurt Braunohler, Sam Morril, Emily Heller, Mark Normand and Josh Rabinowitz among others.

Carolines on Broadway, 1626 Broadway. 7 p.m. $16.50.  $16.50. Tickets here.