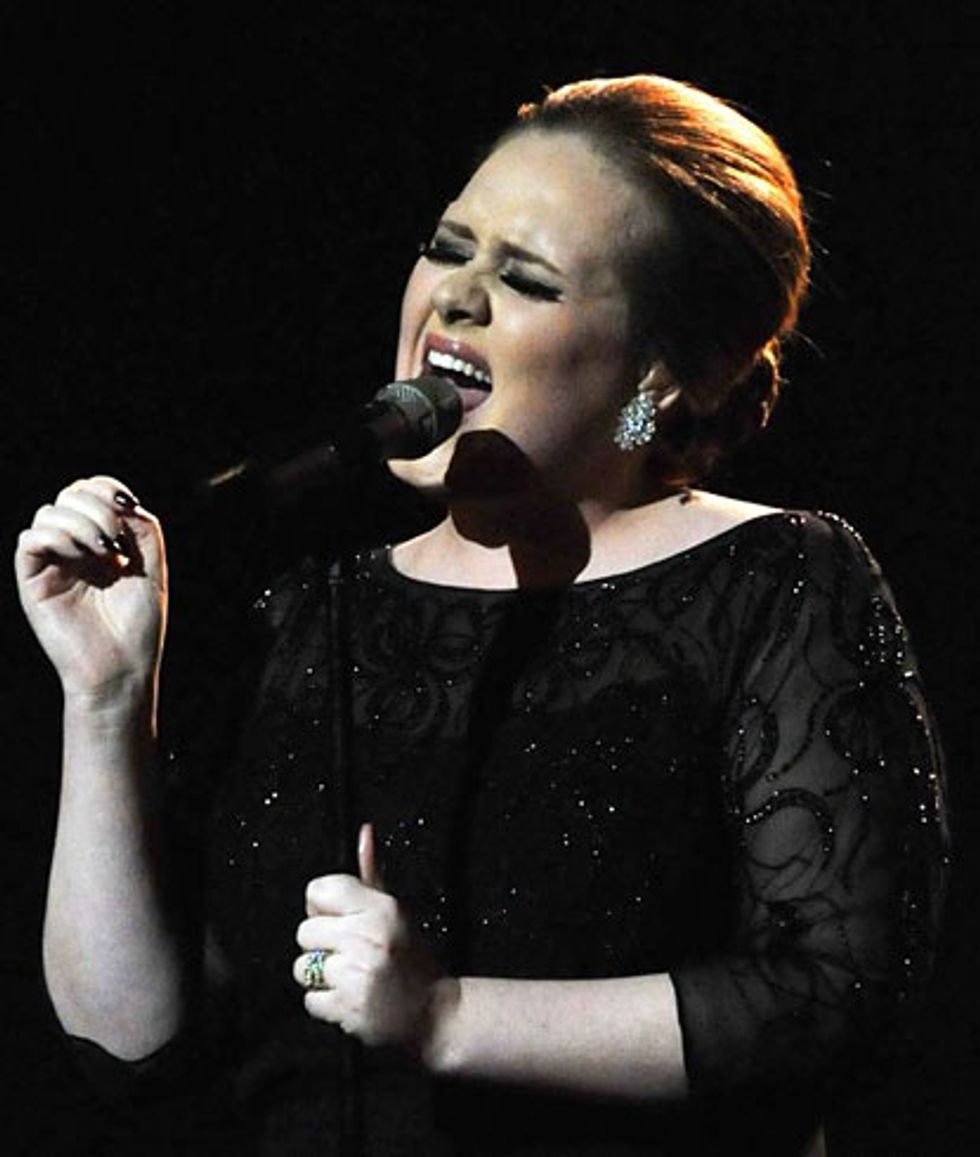 Broadway Sings Adele at (le) Poisson Rouge
So you haven't had the spine-tingling other-worldly experience of seeing the world's most talented singer Adele live? Sad clown. Second best? Watching some of Broadway's finest --  from Matt Doyle, Christina Sajous, Trista Moldovan, Morgan James, Libby Servais, Douglas Lyons and Julia Mattison, among others -- will be singing (or, most likely, belting) tunes off of Adele's Grammy-winning albums, 19 and 21, tonight at (le) Poisson Rouge.
(le) Poisson Rouge, 158 Bleecker St. 6:30 p.m. $20.
The Shins + Chairlift at Terminal 5
The Shins, fresh off of their much-raved-about Coachella shows, and basking in the glow of their well-received new album Port of Morrow, play their jaunty tunes at Terminal 5 alongside Brooklyn synth poppers Chairlift.
Terminal 5, 610 W. 56th St. 7 p.m. $39.50.
Ryan O'Neal at Barnes & Noble
Well this ought to be interesting. Ryan O'Neal (father of Tatum, Academy-Award-winning actor) discusses his new memoir, "Ryan O'Neal -- Both of Us: My Life With Farrah," detailing his often rocky, drama-filled relationship with the late actress Farrah Fawcett.
Barnes & Noble, 82nd and Broadway. 7 p.m. Free.