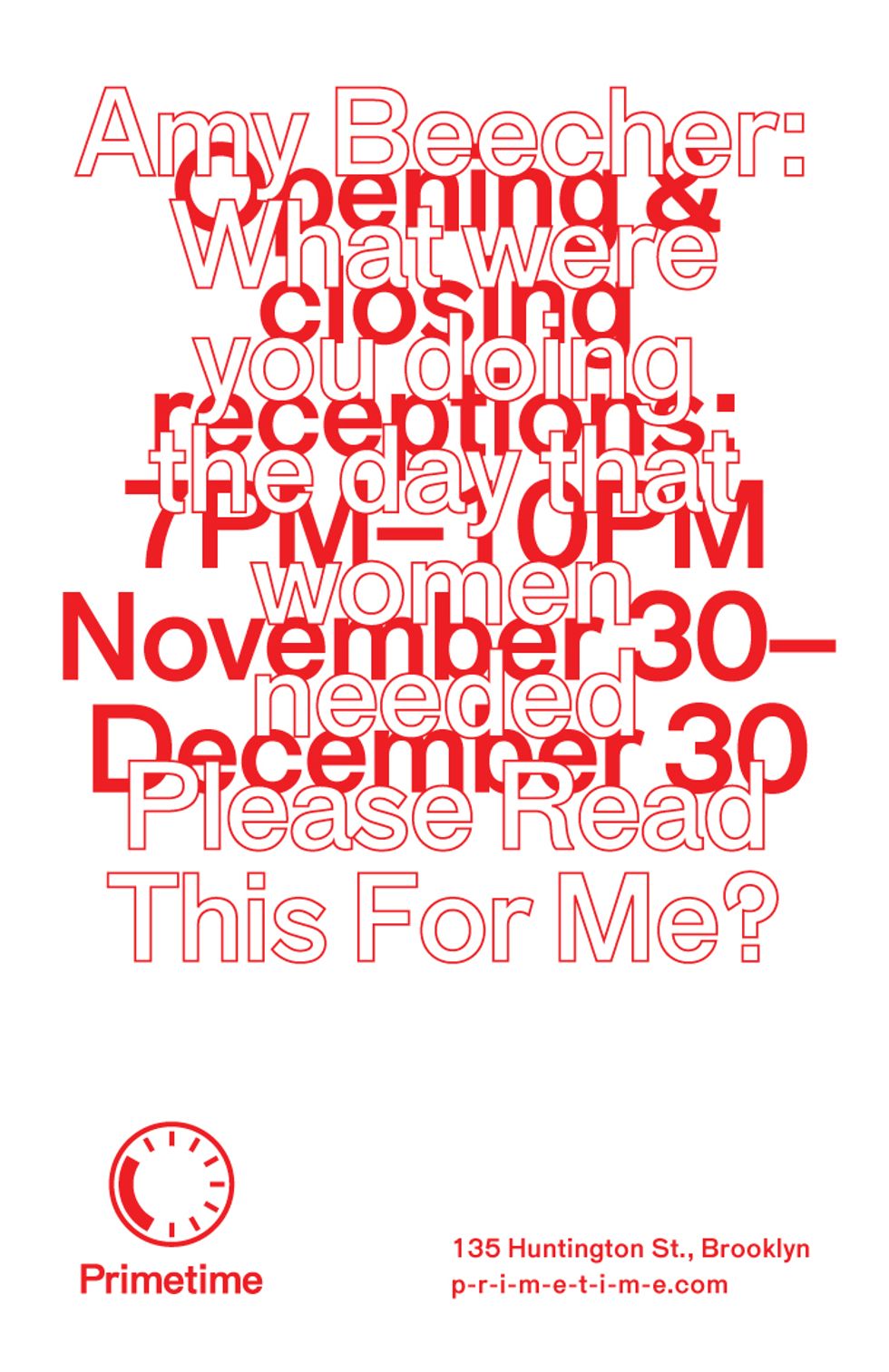 ART 
Amy Beecher "Please Read This For Me" Opens at Primetime Gallery 
New York-based artist Amy Beecher's exhibit takes its inspiration from Neil Chesanow's out-of-print, 1988 self-help book, "Please Read This For Me: How to Tell the Man You Love Things You Can't Put Into Words." Beecher has taken choice excerpts from Chesanow's tome and combined them with other found texts, presenting an exhibit of signs, banners and an audiobook that captures "the sometimes aggressive, sometimes aggrieved voice of the silent woman begging to be heard." Also on view is her 100-foot digital inkjet print.
Primetime Gallery, 135 Huntington St., Carroll Gardens, Brooklyn. Opening reception 7-10 p.m. Through Dec. 30.
MUSIC 
Hot Snakes at The Bell House 
Who knew? San Diego, post-hardcore phenoms the Hot Snakes have quietly reunited for a few shows, and one of them is tonight at Brooklyn's Bell House. Catch them before they jet off to Europe for a few months.
The Bell House, 149 7th St., Gowanus, Brooklyn, (718) 643-6510. 8 p.m. $19.
REMEMBER 
Out of the Darkness: World AIDS Day Vigil 
To mark World AIDS Day, and the fact that it's been 30 years since the start of the epidemic, head to Advent Lutheran Church this evening for a candlelight vigil, paying tribute to those who lost their lives to HIV/AIDS. There will be guest-speakers, performers and a portion of the AIDS Memorial Quilt on display.
Advent Lutheran Church, 2504 Broadway (at W. 93rd St.). 6:30 p.m.