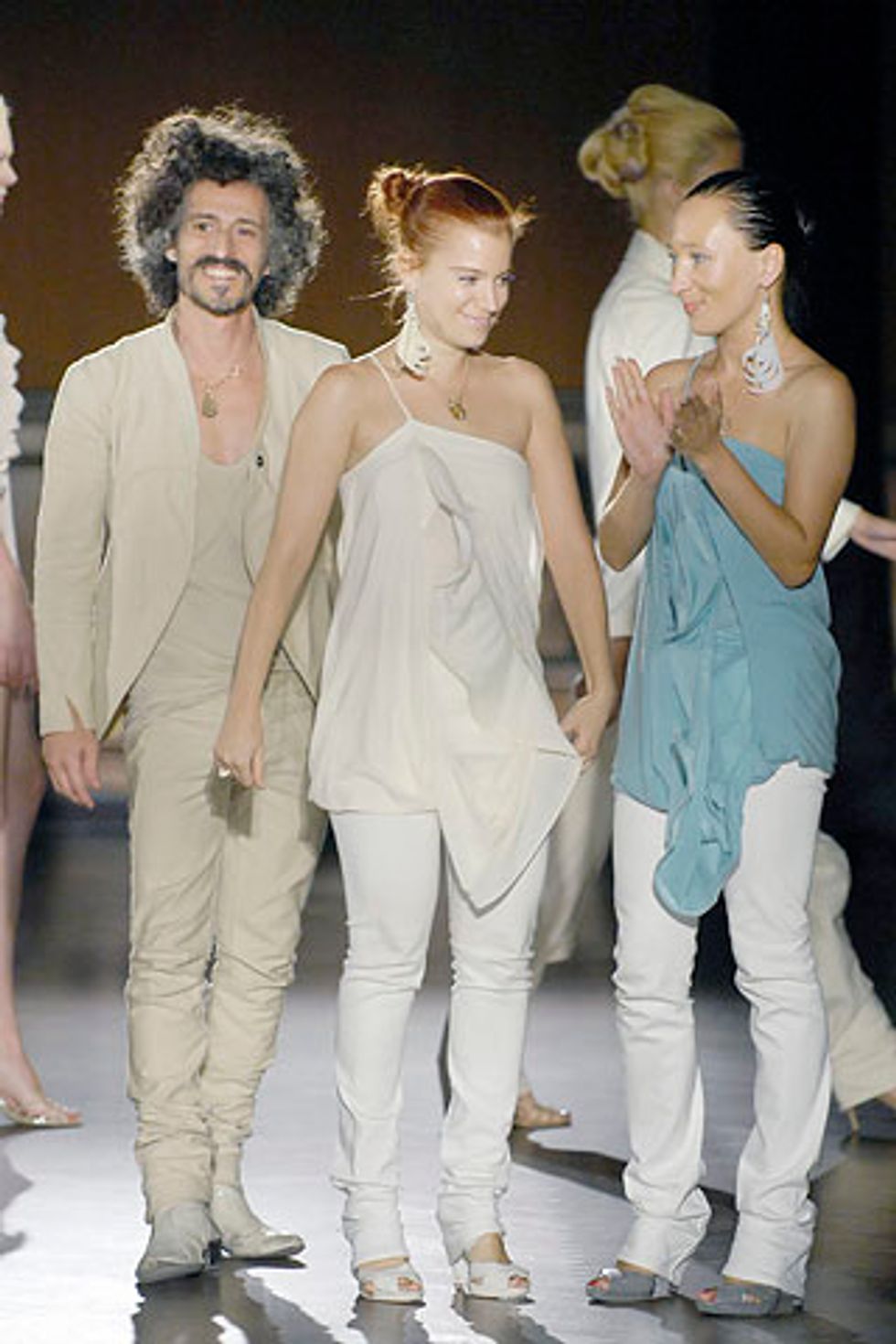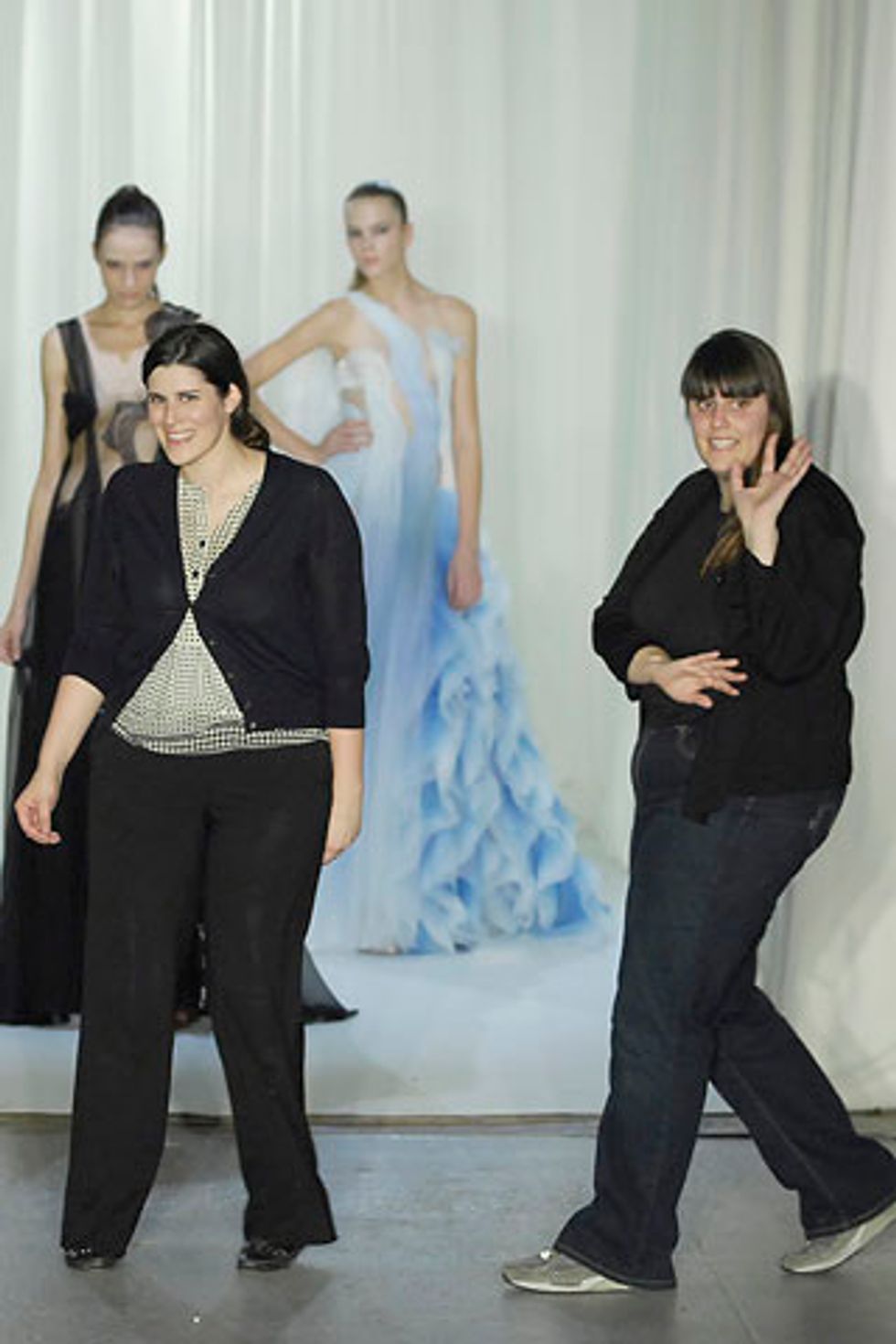 Two shows made us really happy yesterday even in the midst of all the insanity.
Rodarte showed a gorgeous gorgeous collection as did Threeasfour. I really think both of these crews are reaching their stride and are really doing great work. Rodarte's clothes were breathtaking and the Mulleavy sisters are definitely maturing in their craft.
Threeasfour's show was not only inventive architecturally with amazing new seaming experimentations for their new take on tailored suits and jackets, but their work is SO CHIC! I think Gabi from Threeasfour is like the alchemist/scientist who figures out all the construction blueprints, but it is Adi and Angela who add the CHIC chic style to it all.
What a great combination. I'm so happy for them. They deserve to win the Vogue prize. And Rodarte should have won last time around for sure. Unfortunately those contests like the CFDA/Vogue awards get way too distracted by business issues and trendiness issues often neglecting to look hard at the work and judge by creativity, design and merit. I'll cross my fingers for them because Threeasfour has struggled for way too long and deserve to get some cash infusion into what they do. If they do this with nothing, imagine what they can achieve with some capital! (I swiped the photos of the Mulleavys and Threeasfour from style.com.)