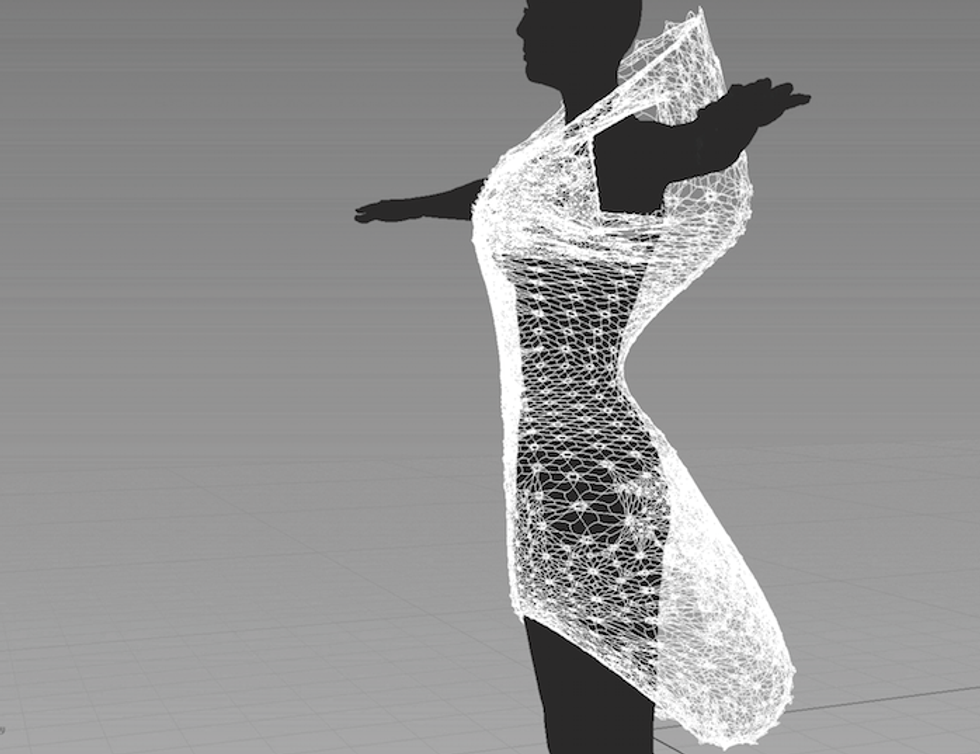 An image from MER KA BA, courtesy of threeASFOUR
In MER KA BA, a new exhibit at The Jewish Museum in New York City, Gabriel Asfour, Adi Gil and Angela Donhauser, the designers behind avant clothing label threeASFOUR, explore iconographic shapes and tile patterns found in each of the three major monotheistic religions. Christianity, Islam and Judaism "share an undying belief that the universe was built according to a specific mathematical plan," threeASFOUR says. "It is impossible to ignore the similarities prevalent in the details adorning every surface" of their religious structures.
Along those lines, the designers have created stunning 3D-printed textiles, video projections and architectural installations, all of which put a modern, technological spin on the creation of these ancient geometric patterns, in keeping with the goals of the Jewish Museum. "We don't want to give up our past but we want everything to have a contemporary bent to it," the museum's director, Claudia Gould, says. threeASFOUR and Mer Ka Ba "is a perfect metaphor for that." The exhibit, which opens September 15, follows the label's Spring/Summer '14 fashion show, which took place at The Jewish Museum yesterday morning.

Photos from their S/S '14 collection, below.