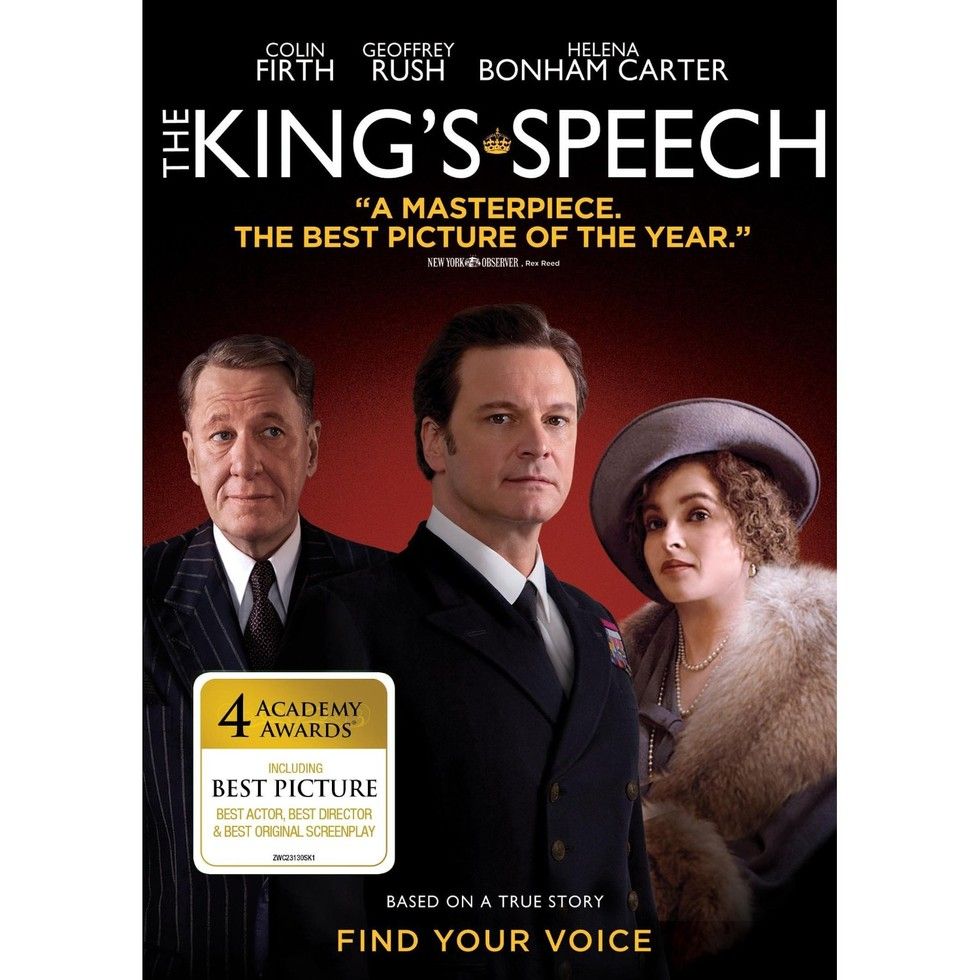 Out this week on Blu-ray and DVD is:
The King's Speech
(Anchor Bay) --  one of the rare instances when it didn't piss me off when the award for Best Picture at the Academy Awards was handed out. This thoroughly enjoyable film directed by
Tom Hooper
about a speech therapist (
Geoffrey Rush
) who helped King George VI (
Colin Firth
-- who also won an Academy Awward for best actor) overcome his stuttering to deliver the all important speech about England entering World War II.
Helena Bonham Carter
is a delight as Elizabeth and the historical significance of the speech isn't trivialized or over-simplified. It's a smart, well acted film. The extras include a "making-of" featurette and a Q&A with the director and cast as well as the real speech.