The Life Aquatic with Thom Browne
For those wringing their neck about the Italian menswear company Ermenegildo Zegna Group acquiring an 85 per cent stake in Thom Browne's business recently, fear not. The designers absurdist vision is still intact for now. Last season's motley cast of technicolor characters packed up and headed to the beach. The runway for Thom Browne's eclectic dreamscape of a spring 2019 show came complete with a boardwalk, sand, and a few gnomes for good measure. With that sort of setup, it was fitting that the clothes themselves were just as whimsical. Knitted starfish, anchor prints, feathered seagulls, and seashell bras all made it to the runway.
Punks and Jocks Revisited
A fashion lifetime ago in his fall 2012 show, Browne debuted a punk vs. jock-themed collection that became instantly iconic thanks to his comical silhouettes. Super exaggerated jocks with bulging muscles walked that runway and now, years later, these shapes have returned with a candy-colored update.
Slasher Masks
Halloween came early in Paris this year. For his spring 2019 show, Browne dipped into his archive, took the Mapplethorpe-inspired masks from the Punk vs. Jock collection, and put them through a slasher film spin cycle. This season, the masks retained a bit of their BDSM-flavored DNA but with a heavy influence of knitting and webbing.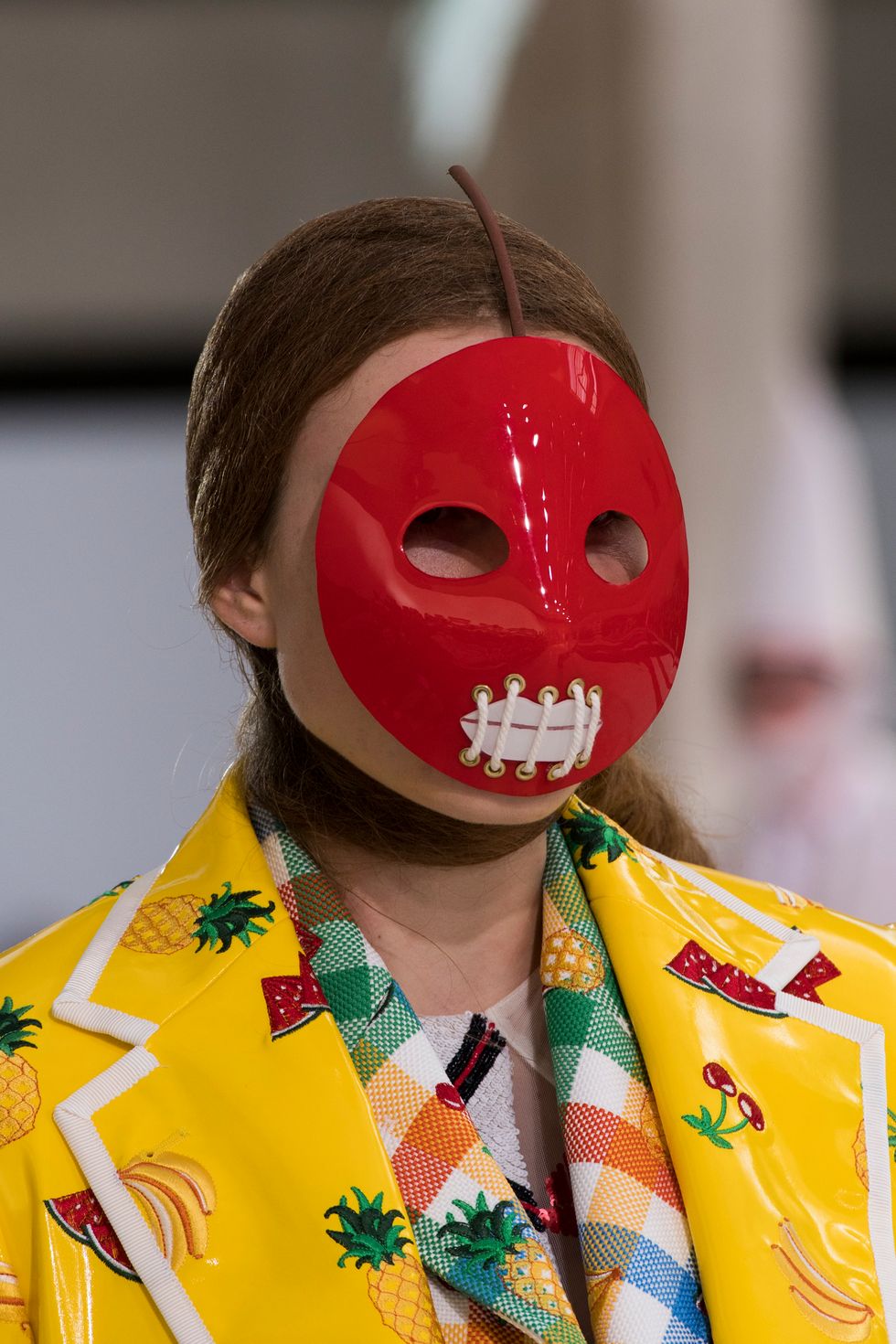 Patchwork
A crazed patchwork of prints, quilts, and frills made for a technicolor fever dream of a show. Yet, for all of the visual chaos that he had on display, the garments were strikingly couture in quality. Tweed jackets were superimposed with scraps of picnic-ready checks, seersucker, and lace, while carwash-brush frills clashed against beach striping and shoes came humorously mismatched down the runway.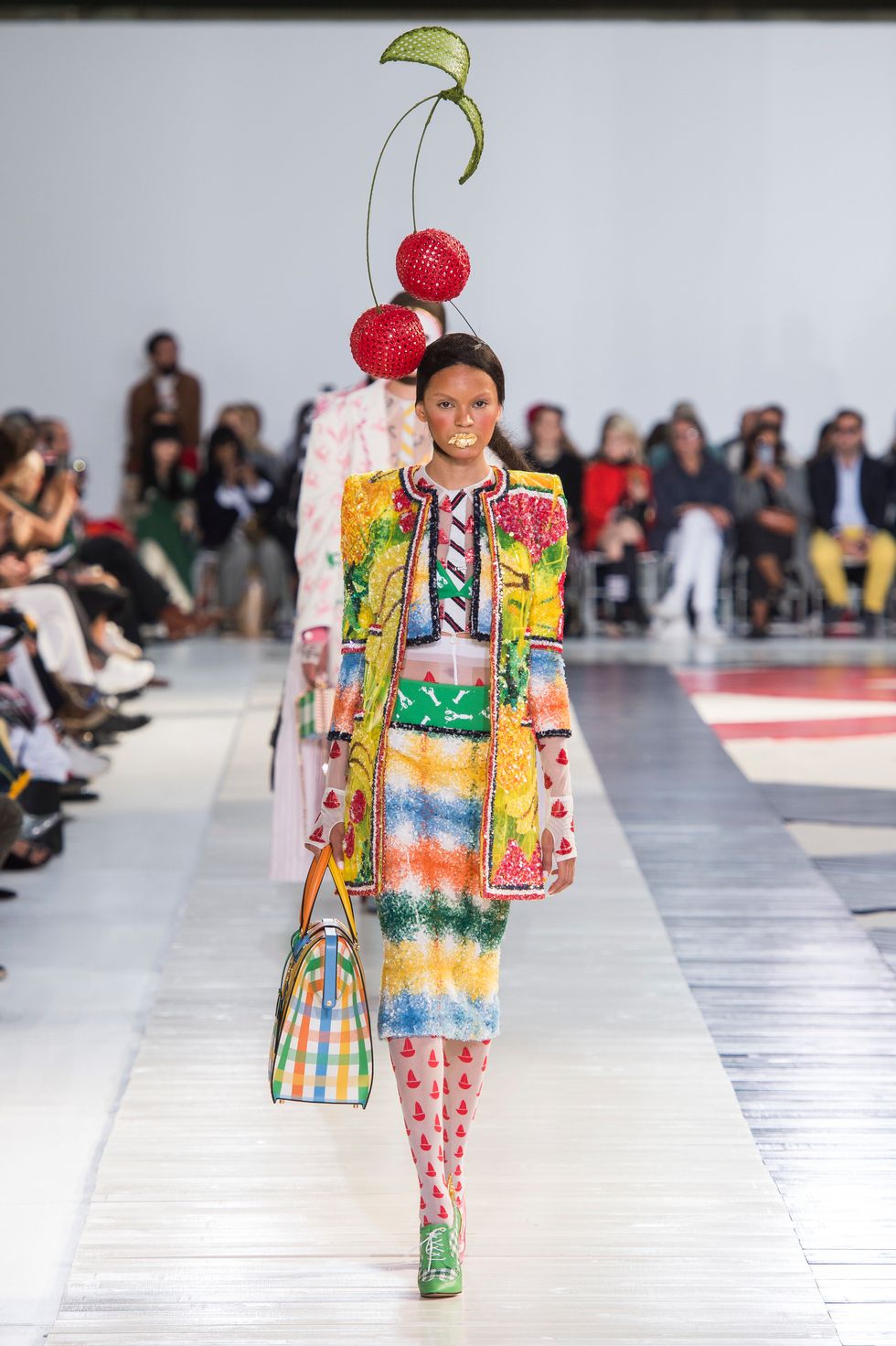 With a Cherry On Top
Amidst a bountiful harvest of fruit-printed patterns, Browne didn't forget the cherry on top. Literally. Early into the show, two massive cherries stemmed together with a net-detailed leaf floated down the runway on a model's head. It was only the first of a series of fruit headpieces, as a watermelon slice and pineapple also appeared.
Sign Up for the Morning PAPER