Pardon the rhetorical clickbait headline, but this video of a marching band keyboardist going HAM during a performance is exactly what this weary world needs right now.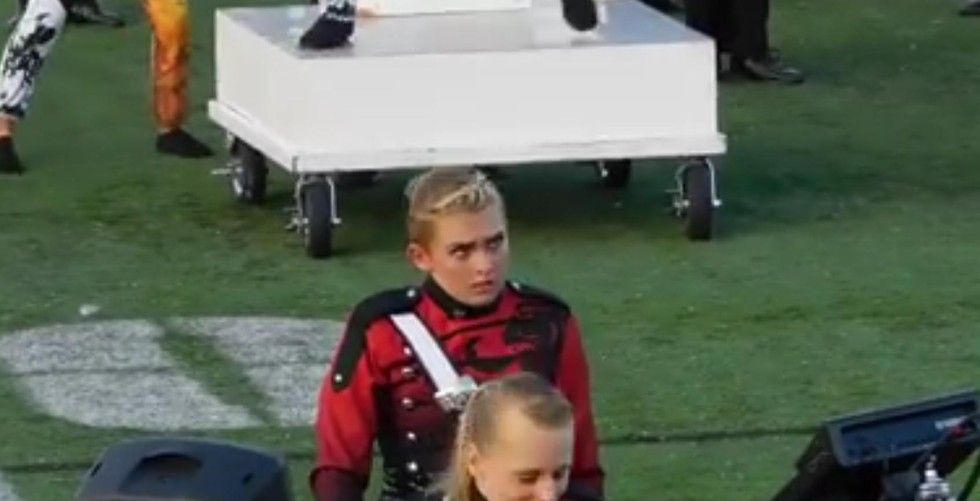 The Cara Delevingne lookalike, who is part of the Boston Crusaders Drum and Bugle Corps, feels that organ in her very soul; she's existing in a multitude of dimensions at one time, and we are a better species because of it.
Our savior, clad in a tight French demi-braid, and Michael Jackson shoulder pads that would make Kris Jenner tear up in admiration BRINGS. IT.
SLAY US, QUEEN.
Watch it on FULL SCREEN.