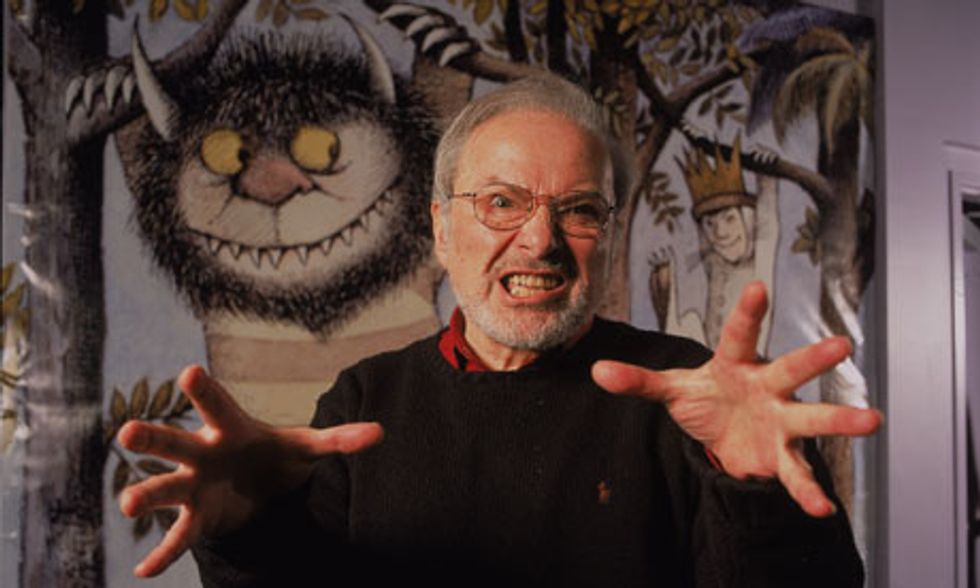 Maurice Sendak
's deeply amusing
Colbert Report
interviews have been making the rounds online this week, following
his death on Tuesday
, and, today,
Vulture pointed us to a little unseen footage clip
of Sendak telling Colbert he's going to kill him for comparing Donald Trump to Mozart. If you haven't seen
the Colbert Report
's original interviews, obviously watch them below because they're great. You can see the show's full tribute to Sendak with more unaired clips -- including Sendak responding with "no shit" when Colbert says it's an honor to interview him -- in
this full episode
at 10:20.
And then, after you watch (or re-watch) those clips, you should listen
to this interview
from September between Sendak and NPR's
Terry Gross
. It will absolutely make you cry, so be prepared. In failing health at the time of the interview, Sendak discusses his longtime partner dying, yearning for a daughter who could take care of him, missing his brother (whom he credits with making his childhood bearable), and accepting his own death. And though he says he finds himself crying often in his old age as his friends and those around him die, and, heartbreakingly, tells Gross he's glad he'll go before she does so he wont have to miss her, Sendak had an admirable appreciation for living in the present.
"Something I'm finding out as I'm aging is that I am in love with the world," he tells Gross. "It's ... a blessing to find the time to do the things --  to read the books, to listen to the music. There are so many beautiful things in the world that I'll have to leave when I die, but I'm ready. I'm ready, I'm ready, I'm ready."
We hope we are just like Maurice Sendak when we are 83.
 

Unseen footage teaser: