You know a song is good when you don't want it to end. In under two minutes, "Plans," off the first full-length by NYC band Worriers, builds to a thrilling refrain, evoking a basement crammed with red, upturned, ecstatic faces, and then it's over. Listen a few more times, as I did immediately after hearing it the first time, and the title takes on layers of meaning: at first, the plans are a symptom of a toxic relationship: "Can't stop now 'cause we've got plans." By the final shoutalong, the relationship's ending and the road is wide open: "I've got plans for me." This is why I am deleting my meditation app to make room for Imaginary Life.
The album was produced by Laura Jane Grace, with the Against Me! swagger dialed back a bit to preserve the band's basement-show scruff -- an aesthetic that singer Lauren Denitzio knows well: she "came of age going to and playing New Brunswick basement shows" and was part of the New Brunswick punk band The Measure [sa]. Other Imaginary Life songs take on the death-dance of corruption and complacency ("Yes All Cops") and reductive gender distinctions ("They / Them / Theirs"), and somehow Denitzio draws a thread through it all. "For me, the songs are connected by the thought of 'This is how life could be' and 'This is how life could've been,'" they say. (Denitzio prefers this pronoun to "he" or "she.") "But I say both of those things with hope and general optimism rather than regret."
Listen to "Plans," above. Imaginary Life is out August 7 on Don Giovanni Records. Details here.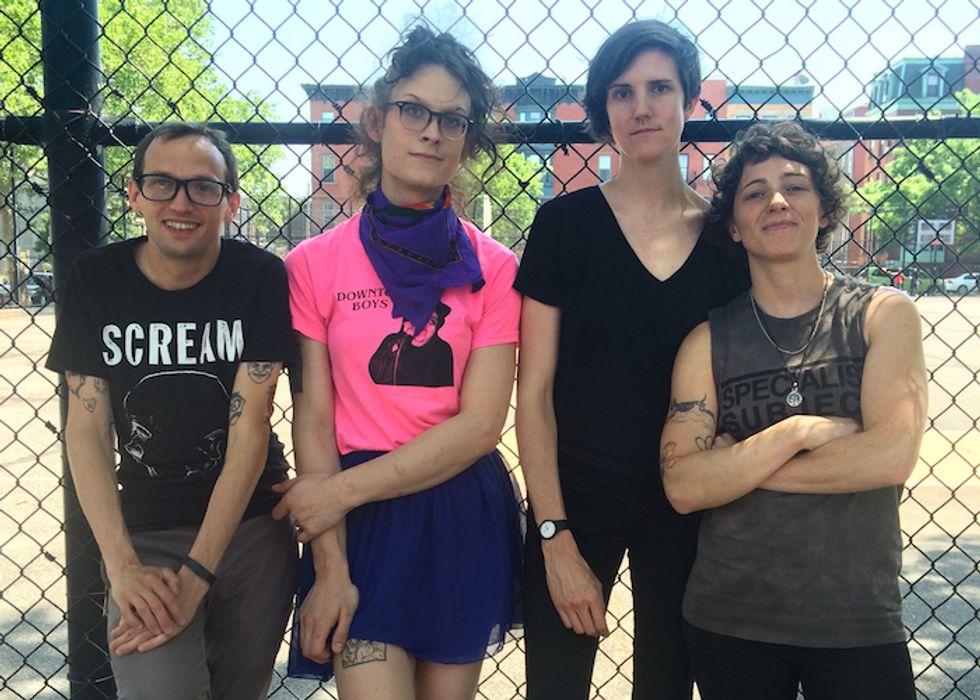 Photo: Mars Ganito