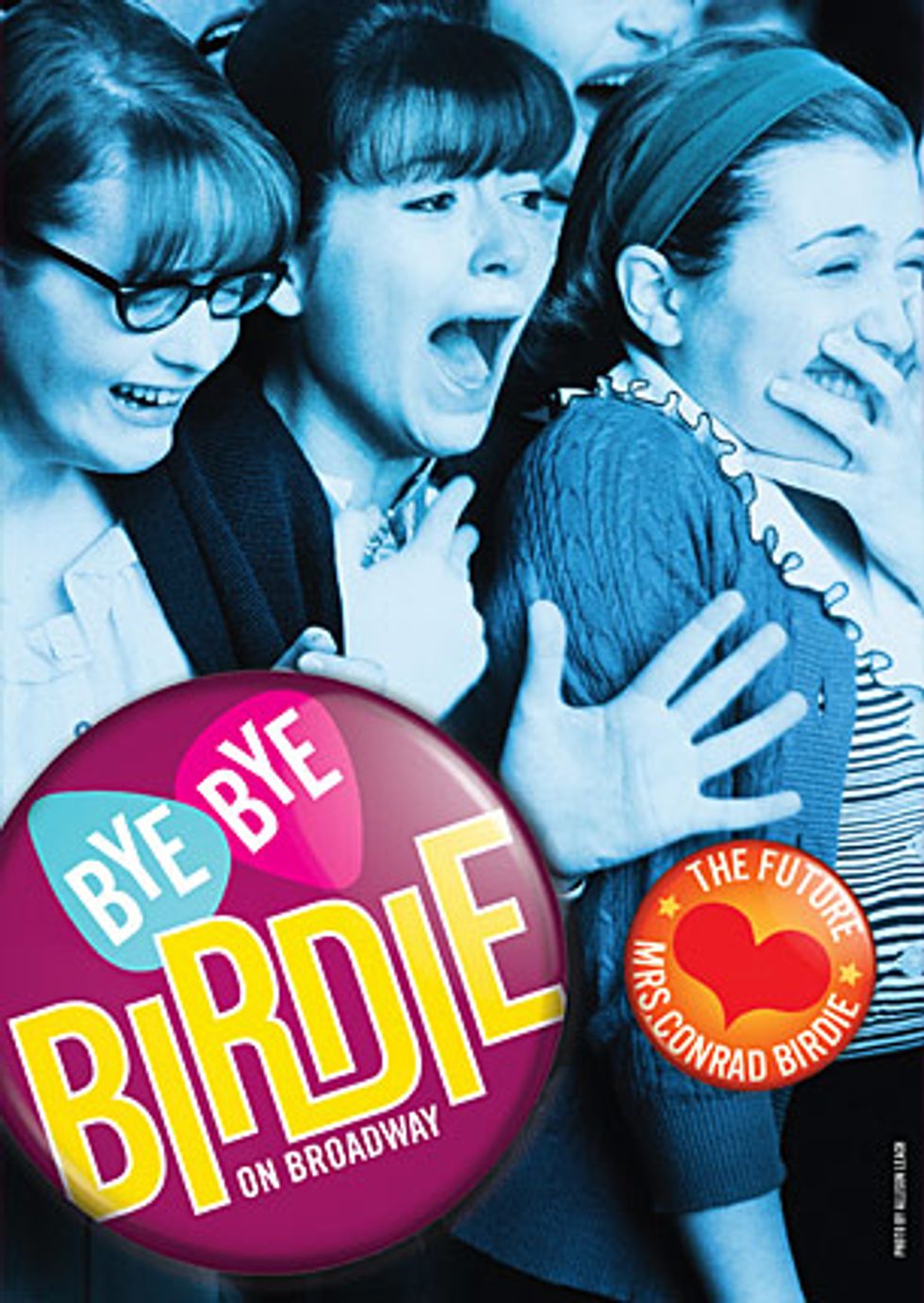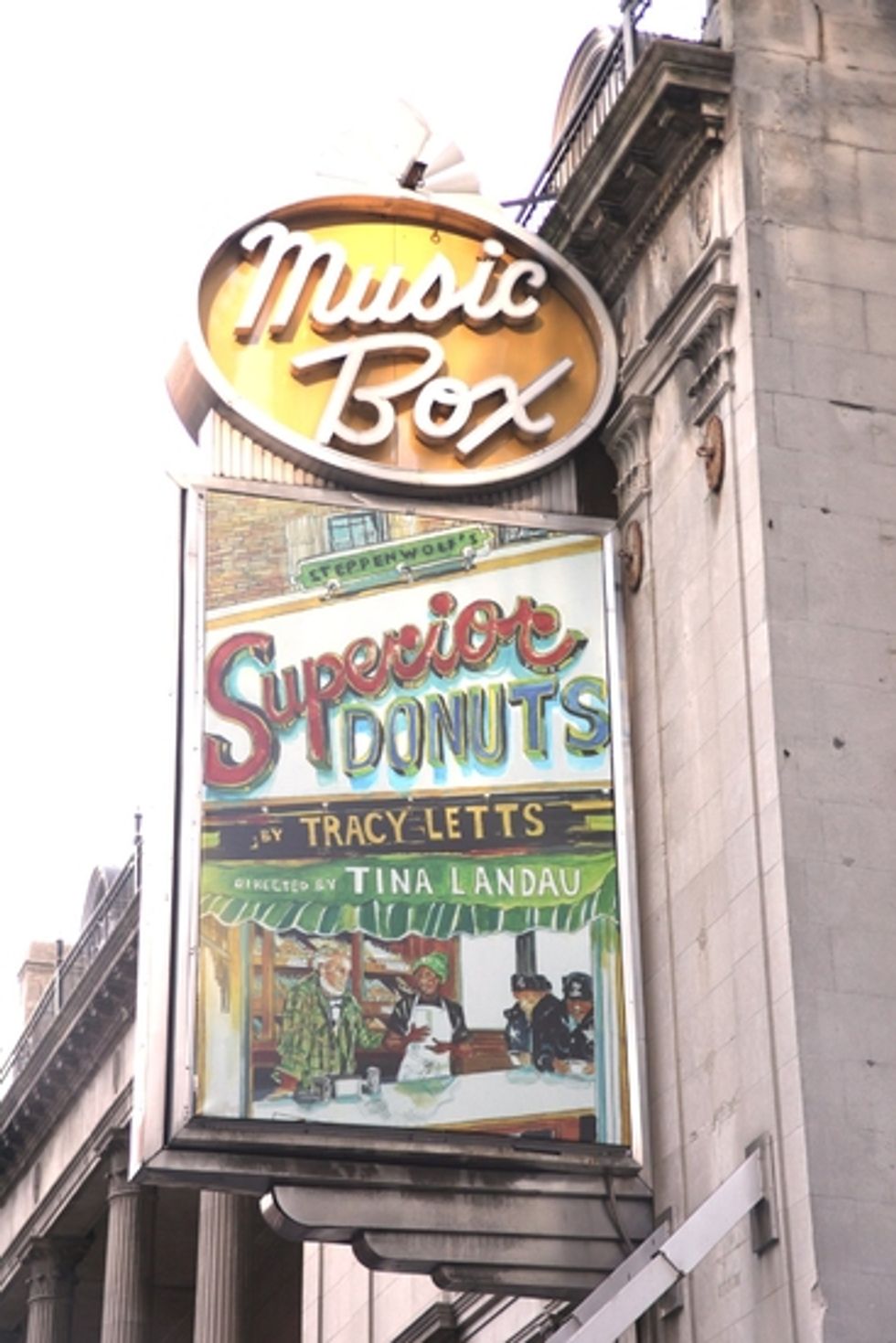 BYE BYE BIRDIE
This is the revival of a very popular, fun musical set in the '60s, inspired by Elvis Presley being drafted into the U.S. Army a decade before. Here, it's Conrad Birdie as the singing superstar; his manager cooks up a going-away publicity stunt that will involve Conrad kissing a teen-age girl on the Ed Sullivan Show, and the lucky fan and her family get thrown into the spotlight. John Stamos, Gina Gershon, Bill Irwin and Jayne Houdyshell lead the cast, with Robert Longbottom directing the original creators' work: book by Michael Stewart, music by Charles Strouse and lyrics be Lee Adams.
Henry Miller Theatre, 124 W. 43rd St., (212) 239-6200. Previews Sept. 10, opens Oct. 15–Jan 10.

A STEADY RAIN
Hunk alert! This two-character play stars Daniel Craig and Hugh Jackman as a pair of Chicago cops, lifelong friends, who make a serious error in judgment when they return a Vietnamese boy to a cannibalistic serial killer, and then differ in their stories as to what really happened. Keith Huff wrote the 90-minute drama, and John Crowley will direct it.
Gerald Schoenfeld Theatre, 236 W. 45th St., (212) 239-6200. Previews Sept. 10, opens Sept. 29–Dec. 6.

SUPERIOR DONUTS
A new play by Pulitzer winner Tracy Letts (August: Osage County) from Chicago's Steppenwolf Theater Company. Michael McKean (Spinal Tap) stars, and Tina Landau directs a cast of nine. McKean plays a change-resistant owner of a Chicago donut shop who becomes friends with a bright-eyed youngster (Jon Michael Hill) looking for a job. For years now, the working team of Letts and Steppenwolf have come up with some very exciting theater; this might be an occasion to beat the rush and catch a preview.
Music Box Theatre, 239 W. 45th St., (212) 239-6200. Previews Sept. 16, opens Oct. 1.
STILL LIFE
Still Life, by Alexander Dinelaris (Zanna, Don't) and directed by Will Frears, stars a senior actor, Dominic Chianese (The Sopranos) and a much younger one, Halley Feiffer, the daughter of political cartoonist Jules Feiffer, who was terrific in None of the Above and is making quite a name for herself on the boards. In a cast of eight, Feiffer plays a successful photographer who inexplicably loses her creative drive. She meets and falls for a guy who wants to help her get back on track.
Lucille Lortel Theatre, 121 Christopher St., (212) 279-4200. Previews Sept. 16, opens Oct. 5-Nov. 1.

LOVE, LOSS AND WHAT I WORE
Love, Loss and What I Wore, by Nora Ephron and Delia Ephron, is a collection of vignettes and monologues, based on a book by Ilene Beckerman, as well as material gleaned from friends of the mother-daughter writing team. The recollections use clothing and accessories to jump-start funny/poignant stories; boots and bras lead to bitter-sweet memories. Directed by Karen Carpenter, three different five-member casts will perform the pieces in four-week cycles. Here are a few of the women stage players: Kristin Chenoweth, Tyne Daly, Rosie O'Donnell, Rita Wilson, Rhea Perlman and her daughter, Lucy DeVito.
Westside Theatre, 407 W. 43rd St., (212) 239-6200. Previews Sept. 21, opens Oct. 1.