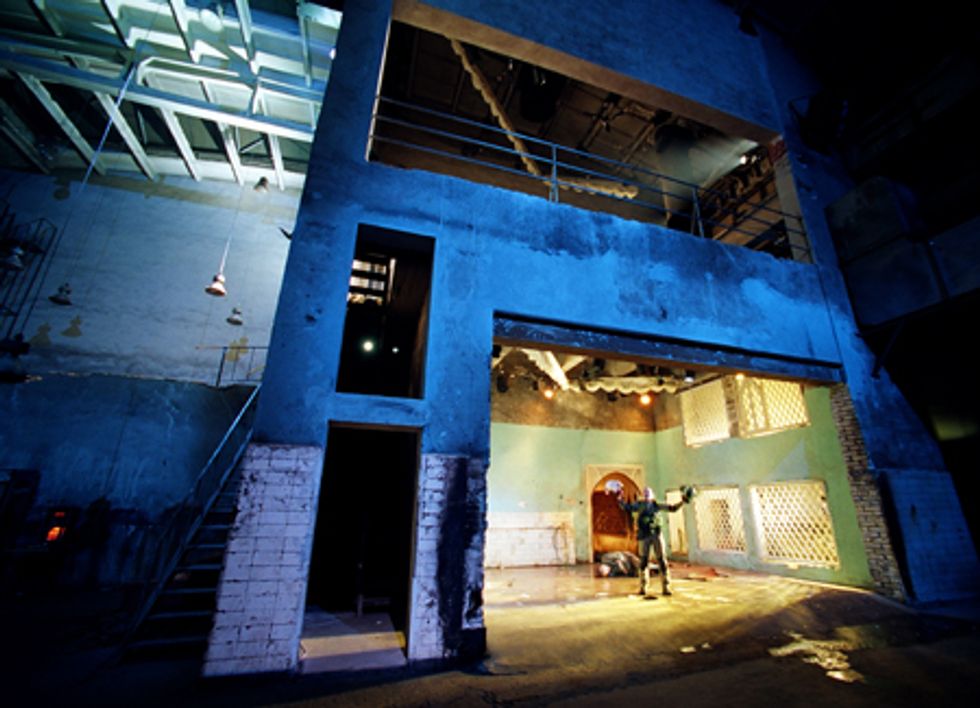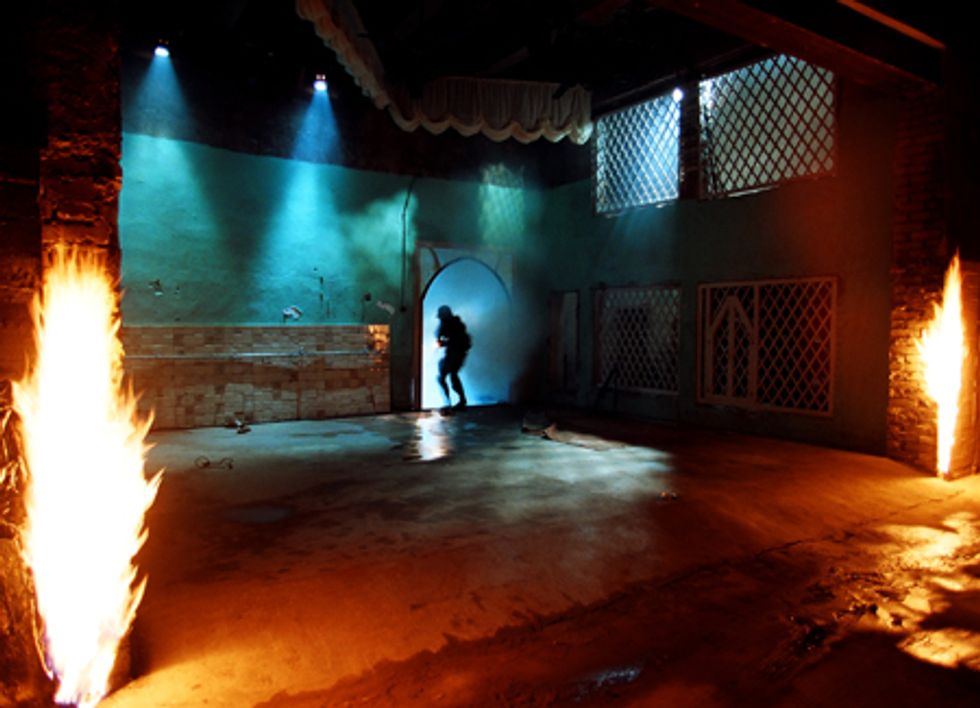 Most theater seasons have come to an end by June, but some are just getting warmed up. Here are three shows and two festivals worth a look.
MACBETH
This version of Shakespeare's well-known tragedy, wherein a Scottish warrior succumbs to his wife's desire to be queen and pays for it dearly, promises to be quite a spectacle. A huge festival hit overseas, St. Ann's Warehouse is presenting it in an open-air space -- a Civil War era structure across the street from its regular venue. Performed by TR Warszawa, Poland's exciting theater company, directed by Grzegorz Jarzyna, the deconstruction features a giant two-story set, video walls, fireworks and the sound of helicopters descending. It's in Polish, with English titles, and audience members will have to wear earphones so the sound effects don't frighten the neighbors.
Tobacco Warehouse, Empire-Fulton Ferry State Park, (718) 254-8779, DUMBO, Brooklyn, across from 38 Water St. June 17-29.

SAVED
Here's another new musical based on a movie. The story is about a good girl, Mary, in a Catholic high school, whose boyfriend thinks he's gay. Jesus tells Mary "to help him," and, as they say, no good deed goes unpunished. A reason this project might prove successful is the edgy creative talent involved. Michael Friedman, composer/lyricist for The Civilians, wrote the music and some lyrics; Rinne Groff, one of downtown's finest playwrights, penned the book and lyrics, along with John Dempsey, who has plenty of London cred. And Gary Griffin (The Color Purple) directs a strong cast of 13, led by Celia Keenan-Bolger, with Sergio Trujillo (Jersey Boys) handling the choreography.
Playwrights Horizons, 416 W. 42nd St., (212) 279-4200. Previews May 9, opens June 3.
CLUBBED THUMB SUMMERWORKS FESTIVAL
For a dozen years this classy and innovative theater group has led off the summer with three new well-produced plays by a trio of fresh, almost always female, playwrights. This year's line up features Gentleman Caller by Ann Marie Healy, about three scrappy gals and a war that won't end that gets the sure hand of 2008 Obie Award winning director Brooke O'Hara; Vendetta Chrome by Sally Oswald, directed by Alexis Poledouris, about a girls' school in the 1890's; and Slavey by Sigrid Gilmer, directed by Robert O'Hara, that looks in on a wealthy couple of the future who have their own slave.
Ohio Theatre, 66 Wooster St., (212) 352-3101. June 4-28.
THE FILM FESTIVAL: A THEATER FESTIVAL
Leave it to the bright and brash Brick Theater, a bubbling black box in Brooklyn, to once again come up with an original concept for its summer festival. Since most people get their "theater" delivered via some sort of screen, this year's works pay homage to things seen on film, by reference, supplement or even parody. Like Ian W. Hill's adaptation of Orson Welles' The Magnificent Ambersons, or a contemporary take on Groucho Marx's '50's game show, You Bet Your Life. I'm curious to see a short film about the audience walk-outs during Richard Maxwell's Henry IV at BAM. I love Maxwell's work, but missed this one; and one of the actors told me that the walk-outs were something that the cast got a big kick out of every performance.
Brick Theater, 575 Metropolitan Ave., Williamsburg, (212) 352-3101. May 30- June 29.
REASONS TO BE PRETTY
Neil LaBute is back; be afraid, be very afraid. In reasons to be pretty, once again, the prolific and incisive playwright attacks social and cultural givens, making audiences face the discomforts of their own prejudices. In Fat Pig it was body largesse, here its physical looks. Two couples duel it out when one male comments on how a feminine co-worker is prettier than his girlfriend. Like other LaBute works, it's about what happens when the unsaid gets said.
Lucille Lortel Theatre, 121 Christopher St., (212) 279-4200, May 14–July 5.
Photos above from Macbeth by Stefan Okolowicz