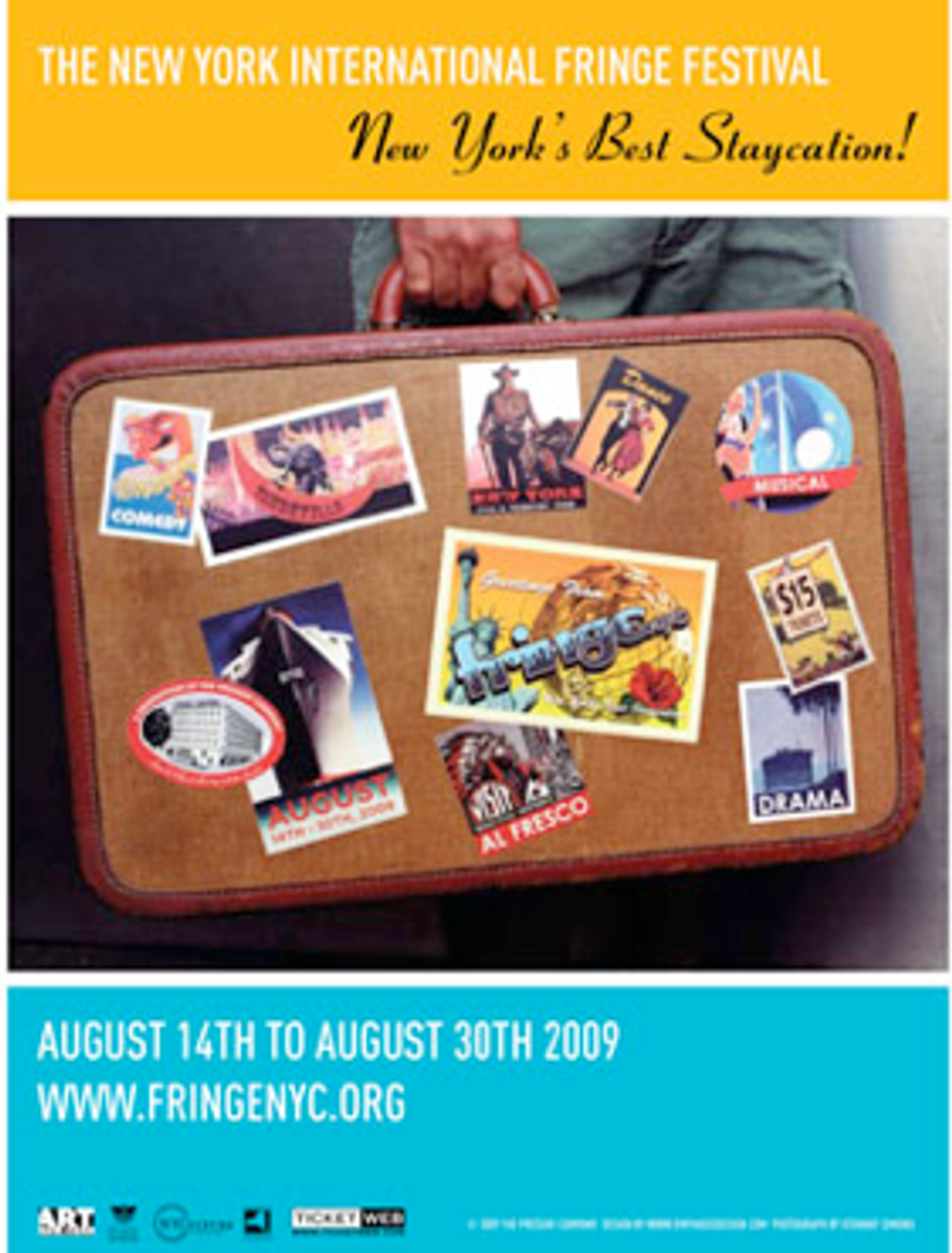 THE BACCHAE
The Public Theater's Shakespeare in the Park is presenting a modern version of the classical Euripides tragedy, as interpreted and directed by JoAnne Akalaitis, with original music by Philip Glass, and a new translation by Nicholas Rudall. Jonathan Groff, the breakout star of Spring Awakening, plays Dionysius, who represents the many life-giving forces of nature, alongside two great New York veterans, Andre De Shields as the prophet Tiresias, and George Bartenieff, as the grandfather of the King of Thebes, Cadmus. The plot revolves around the king trying to crush the worship of Dionysius, whose female followers, though normally peaceful, become orgiastic madwomen when opposed. Somebody should have warned the King; even his mother, Agave, (played by Joan MacIntosh) gets caught up in the madness.
Delacorte Theater in Central Park, (212) 539-8750, www.publictheater.org. August 11-30. Free.

NEW YORK INTERNATIONAL FRINGE FESTIVAL
If it's mid-August, it's time for the 13th annual, two-week marathon of theater and dance, that offers performances by over 200 companies, from seven countries and 20 U.S. states, in 20 downtown venues. The shows run from 4 p.m. to midnight, and noon to midnight on weekends, and feature comedy, drama, monologues, children's theater and puppetry. For the alternative theater buff, this is as alternative as it gets. A trio of examples: "Porn Rock – The Musical," "Don't Be Scared! It's Only A Play" and "Abraham Lincoln's Big Gay Dance Party." Nothing's sacred at the Fringe.
Fringe Central, 54 Crosby St., between Spring & Broome, open 12-8 P.M. daily, (212) 279-4488, www.fringenyc.org. $15 per show, with discount tickets for multiple shows.
TALLY HO! OR NAVIGATING THE FUTURE
Every summer, for decades now, Theater For The New City has put up a new, fully-staged street-theater show, complete with a five-piece band, 20 performers and a ton of costumes and props, and takes the show to all five boroughs. Crystal Field writes and directs the play, and along with the ribald humor, there is always a timely political edge. This year's story is about a young bank teller's adventure in high finance, that winds its way to Mount Olympus, where toxic assets and devalued mortgages are piling up with the rest of the earth's tossed-out waste. The shows are enjoyable for all ages, and about 25,000 people see the production each year.
Multiple venues, playgrounds and parks, (212) 254-1109, www.theaterforthenewcity.net. Aug. 1 – Sept. 13. Free.

THE COLLISION WORKS
Ian W. Hill is one of New York's grandest theater people, he lives and loves to put on shows; and he does it all: writes, directs, acts, techs and organizes festivals. Each August he inhabits The Brick in Williamsburg. Assisted by Berit Johnson, Hill has designed and directed four plays, each of which sounds very interesting and worth a trip. A Little Piece of the Sun, by Daniel McKleinfeld, is a dark documentary about a serial killer and Chernobyl. Blood on the Cat's Neck, a 1971 play by Rainer Werner Fassbinder, has sometimes been subtitled "Marilyn Monroe vs. the Vampires." George Bataille's Bathrobe, by Richard Foreman, is about an elderly controversial writer in prison, on his dying day. Sacrificial Offering, by David Finklestein and Hill, is about an upper class drawing room séance.
The Brick, 575 Metropolitan Ave., Williamsburg, Brooklyn, (212) 352-3101. Aug. 7–30. Each show plays for approximately one week. $15/$10.

SLIPPING
The Rattlestick Playwrights Theater seems to be a downtown venue of choice for edgy plays. I've seen a lot of plays there, and none of them were tame. This four-character, 85-minute drama, written by Daniel Talbott, and directed by Kirsten Kelly, involves a high school senior, Eli, whose dad dies violently, after which his mom decides to make a move with him, from San Francisco to Iowa, for a fresh start. Eli meets Jake, an athlete at his new high school, and the friendship develops into an obsession on Eli's part.
Rattlestick Playwrights Theater, 224 Waverly Place, (212) 868-4444. Previews July 28, opens Aug. 4 – 15. $20.