It's a generally accepted rule of the Internet that if you can imagine a thing, you can find it, either in porn or fan fiction form. One Direction is no different -- since the band's formation, its fans have imagined relationship between the five (now four) members. But erotic stories about the boy band usually live solely in the fevered minds and tumblrs of teens around the world. Now London artist Owen G. Parry has turned those fantasies into art with his work at the Jerwood Space gallery.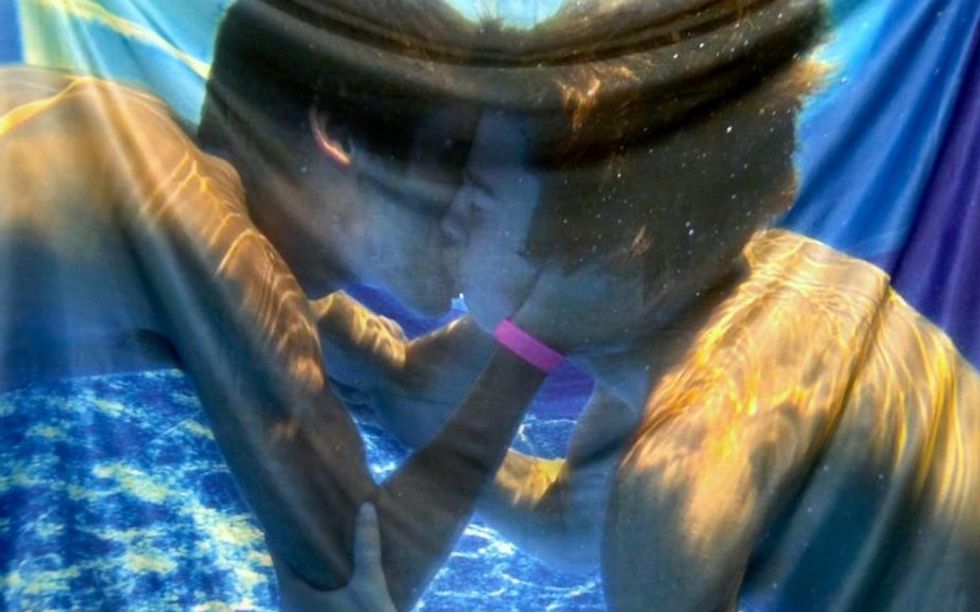 'Larry Underwater Kiss' (2016)Owen G. Parry
For his installation, part of the Common Property show, Parry focused on "Larry" (that would be 1D members Harry Styles and Louis Tomlinson's celebrity couple name). The art touches on some of the common themes of Larry fan fic: male pregnancy, half-dog half-man romances, curtain shopping and other domestic tableaus. He had also arranged a live performance piece of Harry Styles and Louis Tomlinson look-a-likes to get up close and personal. "They're just presenting the normal ideals of a relationship," Parry told the Telegraph about the fan art that inspired him. "But Harry's pregnant... They get married, they have kids, but actually it's really subversive." The erotic fantasies of teenaged girls will be the start of the revolution!