Google always goes hard with its April Fool's Day jokes, delighting the world with tricks and hacks that your dad will send you three days from now with the subject line "did you see this?" They didn't disappoint this year, turning Google Maps into Pac-Man, launching Chrome Selfie, which allows you to post a reaction selfie to any web page on mobile, and suggesting Darude's "Sandstorm" for every YouTube search you do.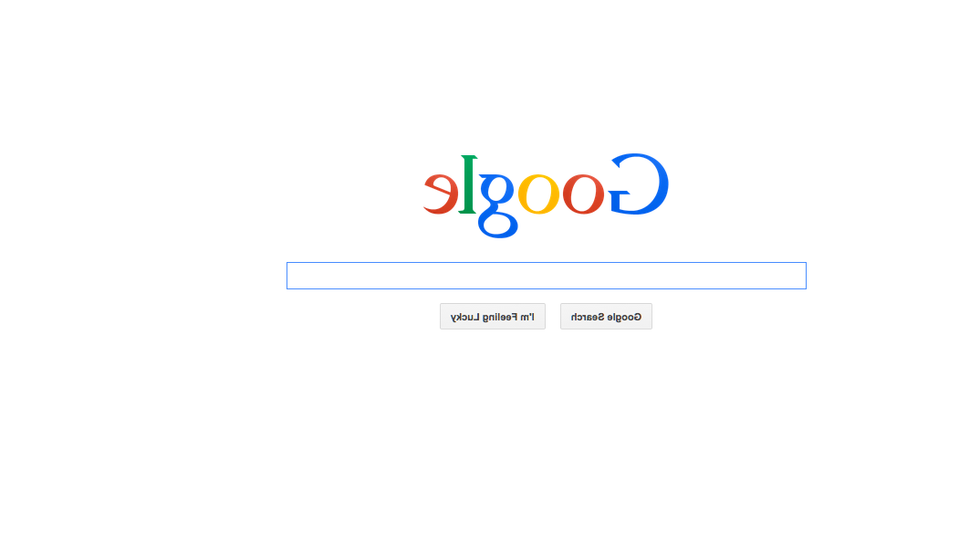 But their most impressive feat today so far (the Next Web is posting all their pranks in a helpful roundup as they roll out), is backwards Google. "Com.Google" has a trippy flipped-around search page as well as images and cards. Now the world knows what the fresh hell of a 9 a.m. week day hangover feels like.

Here's how a search for "What is happening" turns out: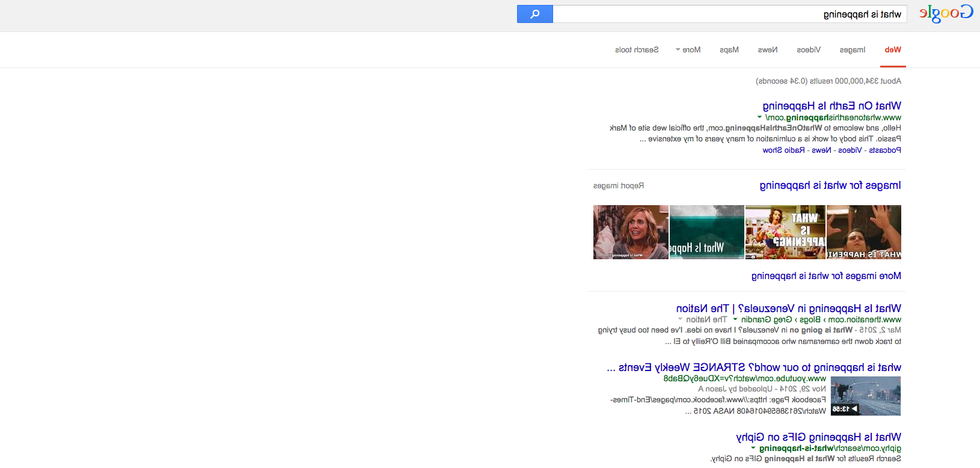 You're crazy for this one, elgooG. Happy April Fool's Day, everyone.