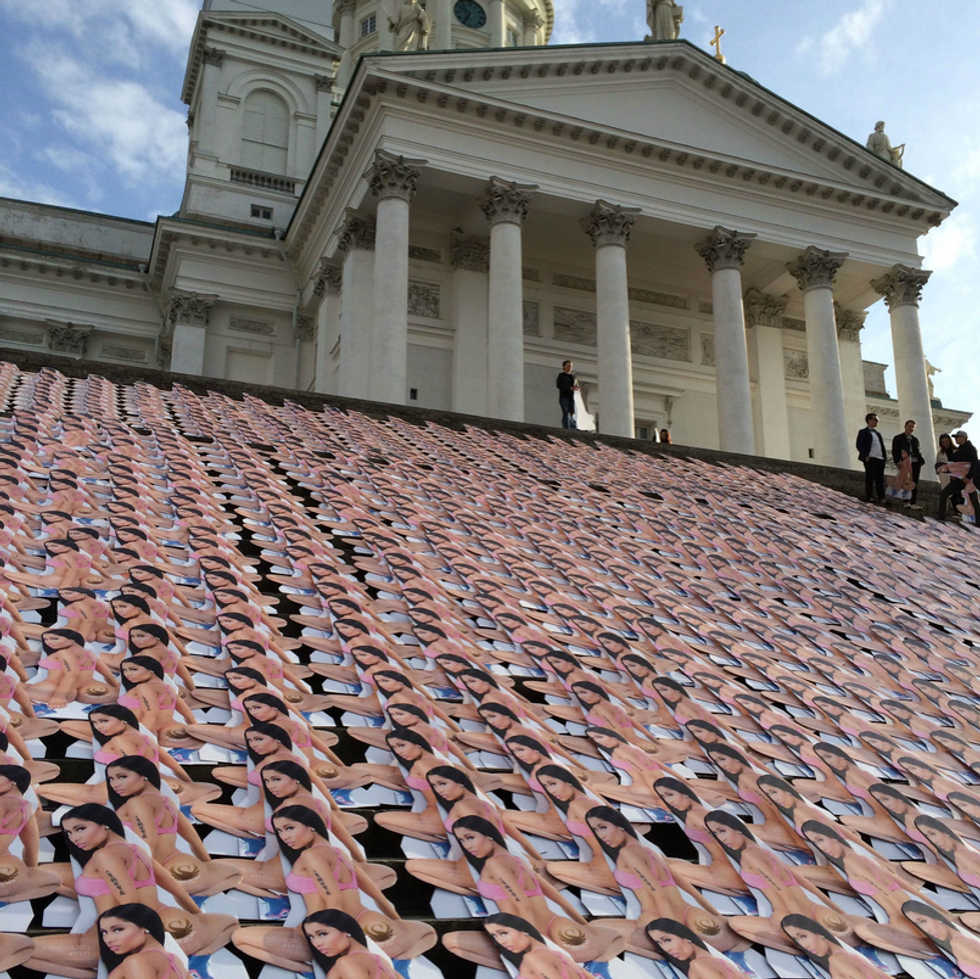 [image
via]
Pound the alarm -- Helsinki's been invaded by 1,000 life-sized cardboard cut-outs of Nicki Minaj.
More specifically, cut-outs of Nicki's "Anaconda" artwork showing off the rapper and her pink thong-clad superbass are all over the steps leading up to one of the city's cathedrals. While we wish this was some big public art project (those crazy Finns!), unfortunately the reality is a little less interesting: it's one big promo for Nicki's
upcoming show in Finland
at the Summer Up Festival in July.
All good. Can't blame a girl for just #feelingherself.
[
Reddit
via
Gawker
]