Last week, Coldplay gave us the appropriative clusterfuck that was their Holi-reveling video for "Hymn For The Weekend" -- and loads of people weren't too happy with it for obvious reasons.
Thankfully, there was at least one semi-useful screencap to emerge from the whole, uncomfortable mess -- namely a moment in which Coldplay frontman Chris Martin is caught lurking behind a seemingly unamused young extra -- a picture that's also been reutilized as an anti-colonialist/oblivious-white-people meme by a few clever Twitter users.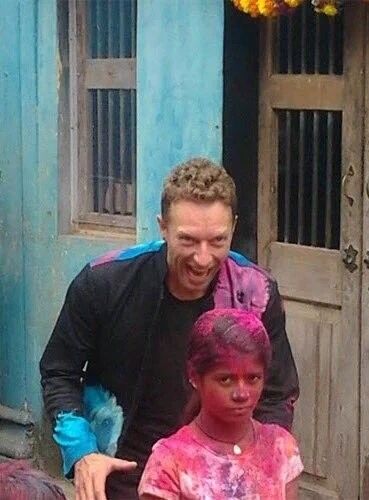 Behold its useful applications.
When you're over white people playing gora the explorer pic.twitter.com/o3Q2pMALkw
— feminism & burritos (@nashwakay) January 31, 2016
Me at kindergarten
At elementary school
At high school
At uni
At work pic.twitter.com/b4Ko6VHnl2
— sindhuja (@musafirani) January 31, 2016
never before has one photo said so much pic.twitter.com/oUeFNMRMHs
— snidey montag (@hummusandpizza) January 30, 2016
Maybe there really is something to be said about "finding yourself" in a foreign land?