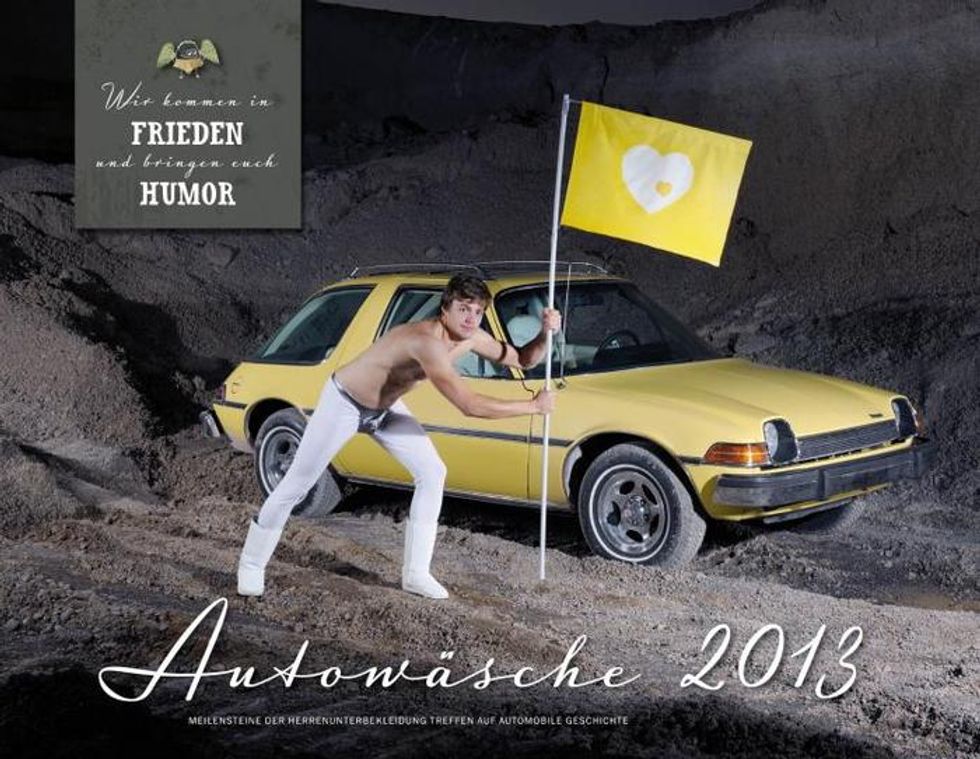 More proof that Germany, second to Florida, is the strangest place in the world: This calendar -- full of non-model men wearing weird underwear while posing next to classic 1970s cars -- is apparently all the rage right now.
Janet Schurmeyer
, the creator of the calendar, told
Orange News
that she made it as an funny antidote to traditional calendars of women doing sexy poses next to cars, noting that "there are girl mechanics now as well - so why shouldn't they have something for the wall as well?" Hear, hear.  She also pointed out that "there is a minimum age of 20 years for the cars. For the men it is 18," she added. Now that we know that, we feel completely comfortable ranking all of the images we can find online from least to most sexy! And into the rabbit-hole we go: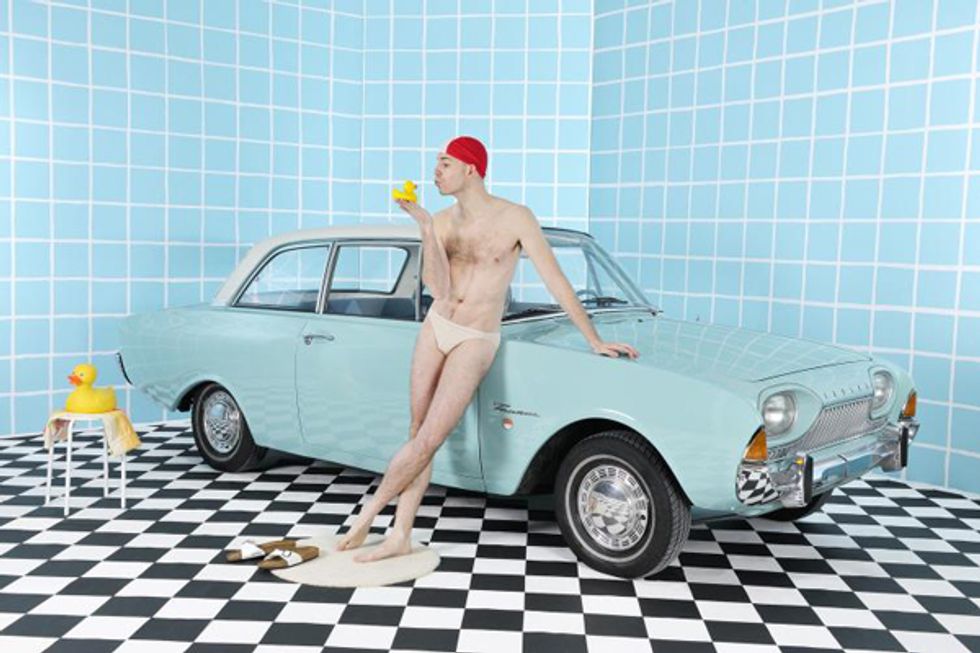 10. We love a hygiene-conscious man and we'd kill for the car.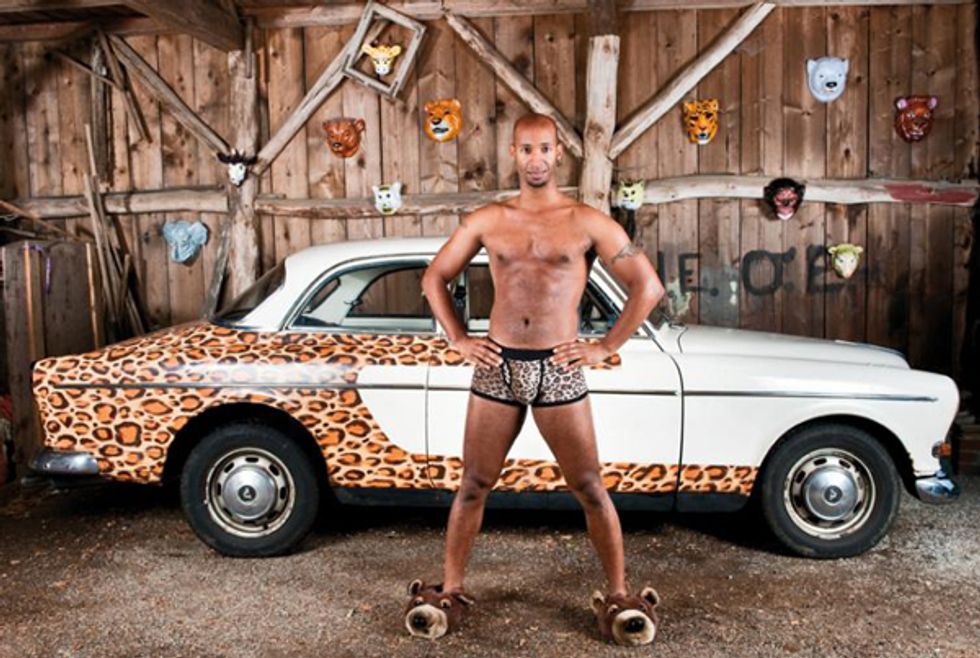 9. We're really into those slippers, and the -- ahem -- abundance of animal print.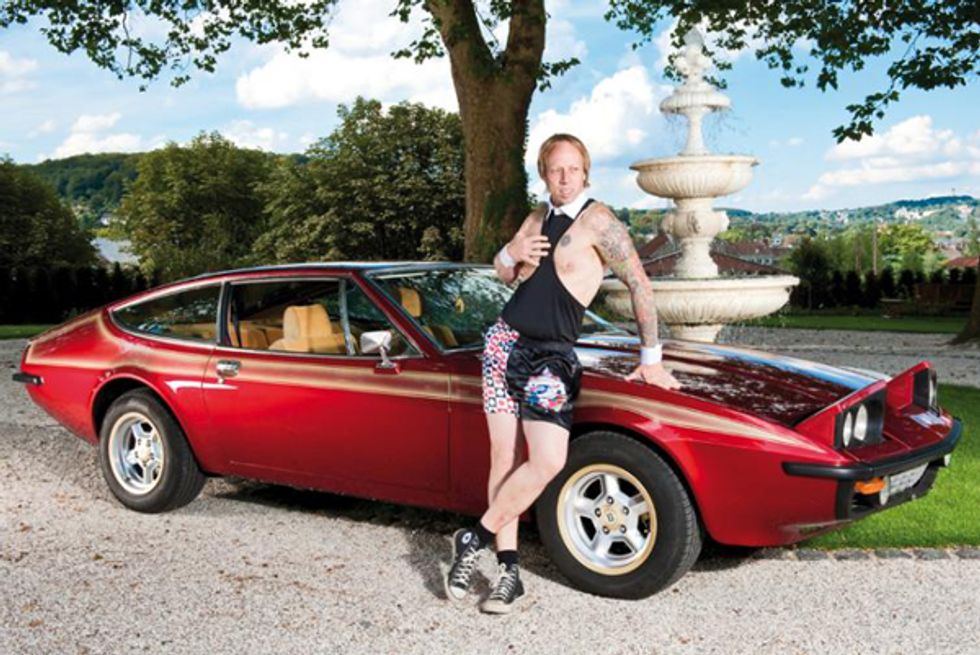 8. A prime example of selling your hotness through the smize. Werk it!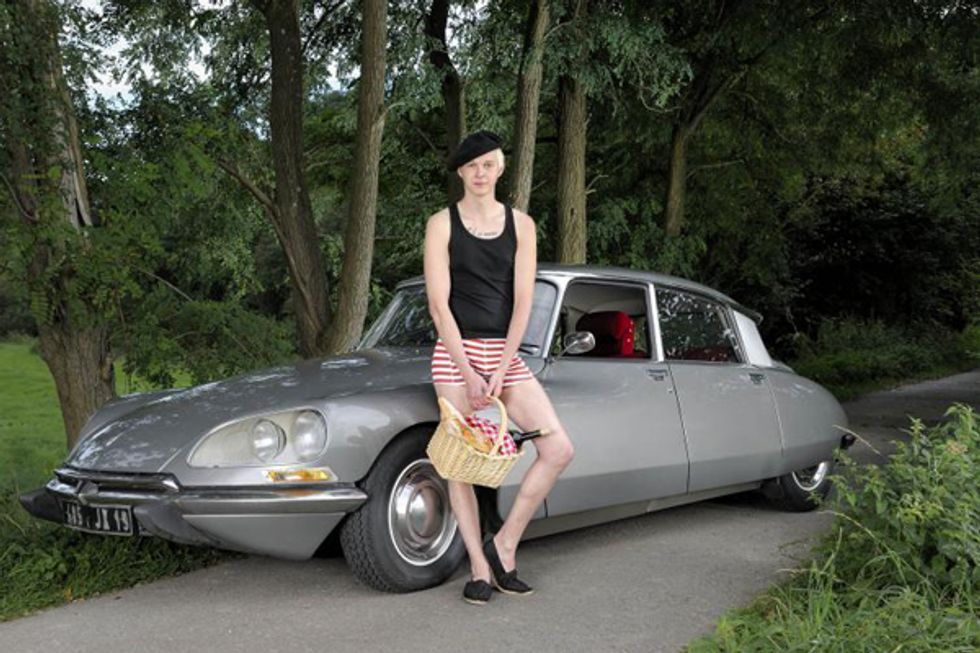 7. Those little striped shorts are very cute,
non
? The beret's a little much but we'd definitely go on a picnic with this guy.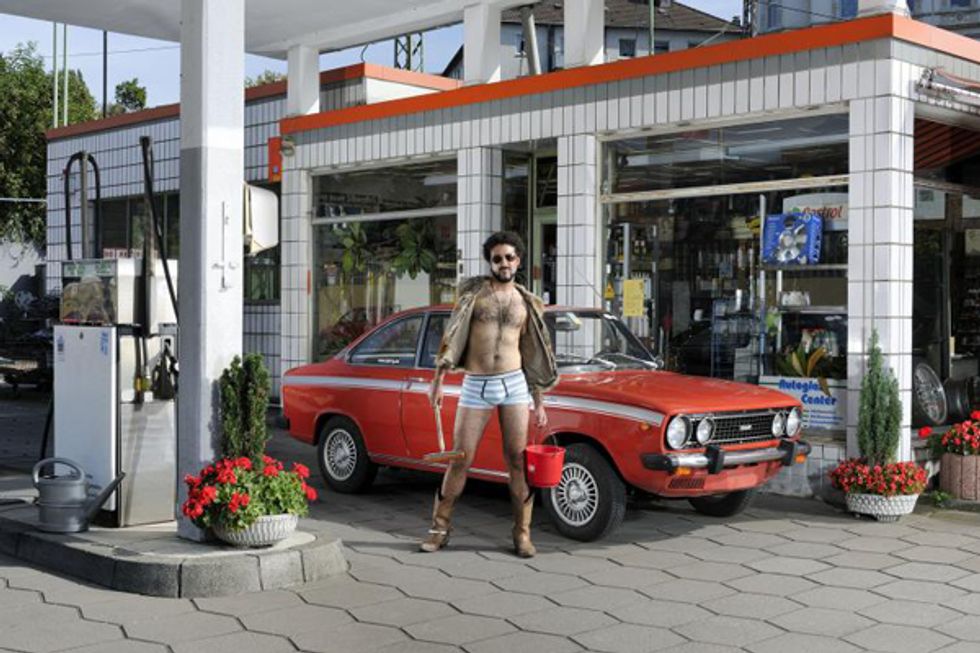 6. To us, this image screams "gold ol' U.S. of A.!" Although we maybe could have done without the cowboy boots.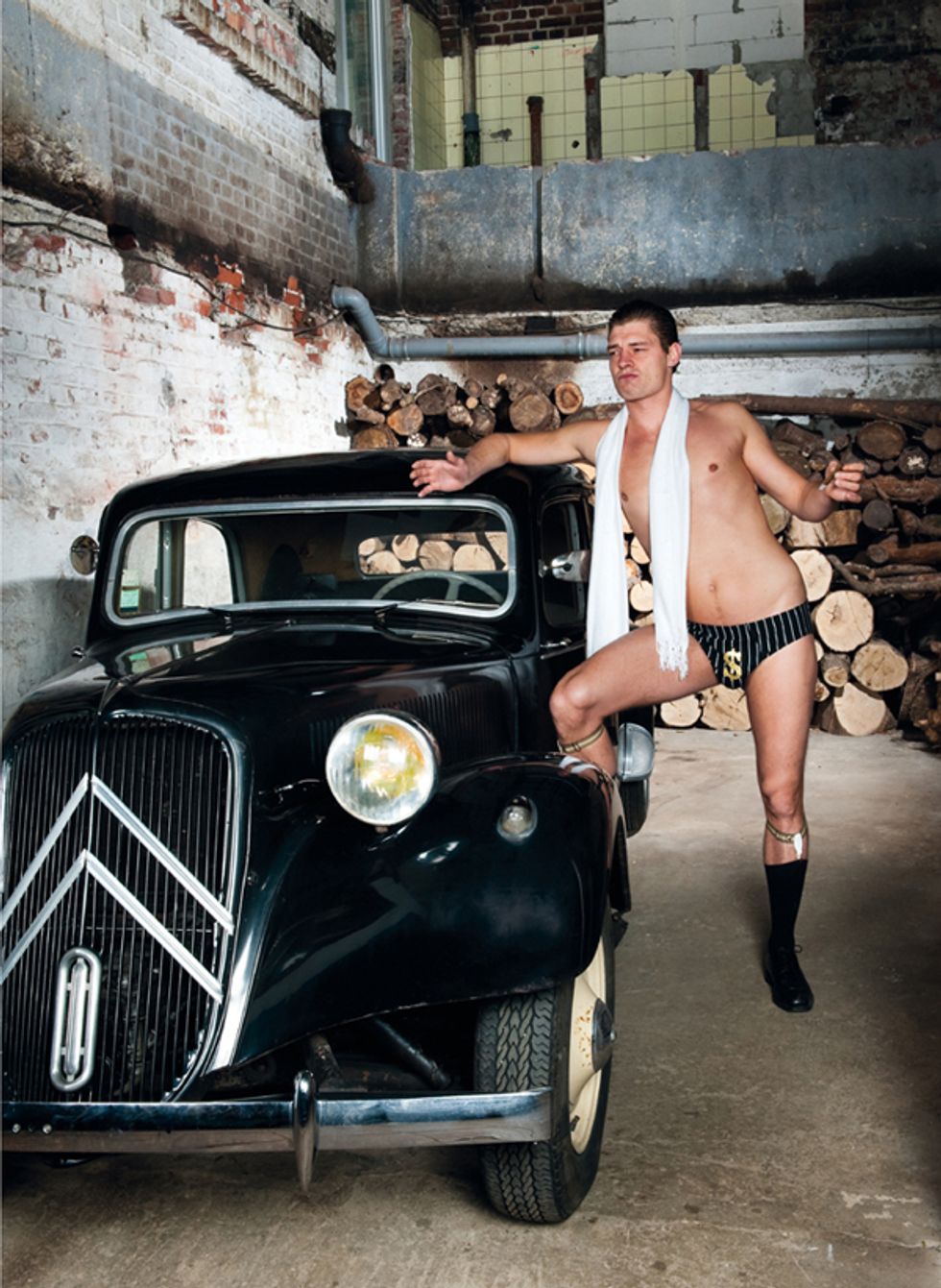 5. We've always liked our guys with a little bit of swag.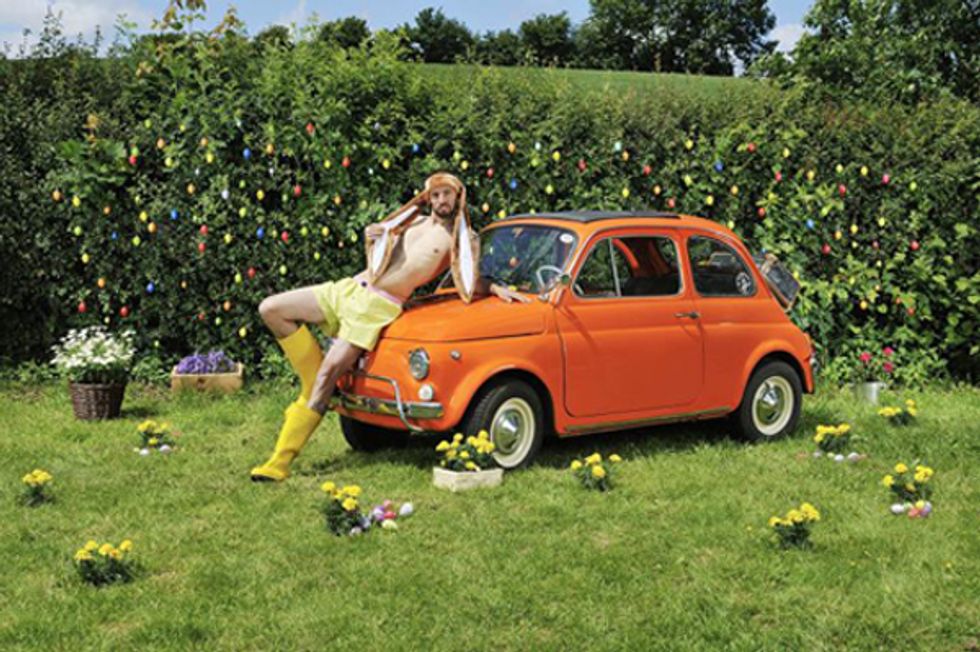 4. It's like the captain of a McCarren Park softball league went to Coachella and took a wee bit of MDMA. In any case, this guy is cute and he knows how to work those rabbit ears.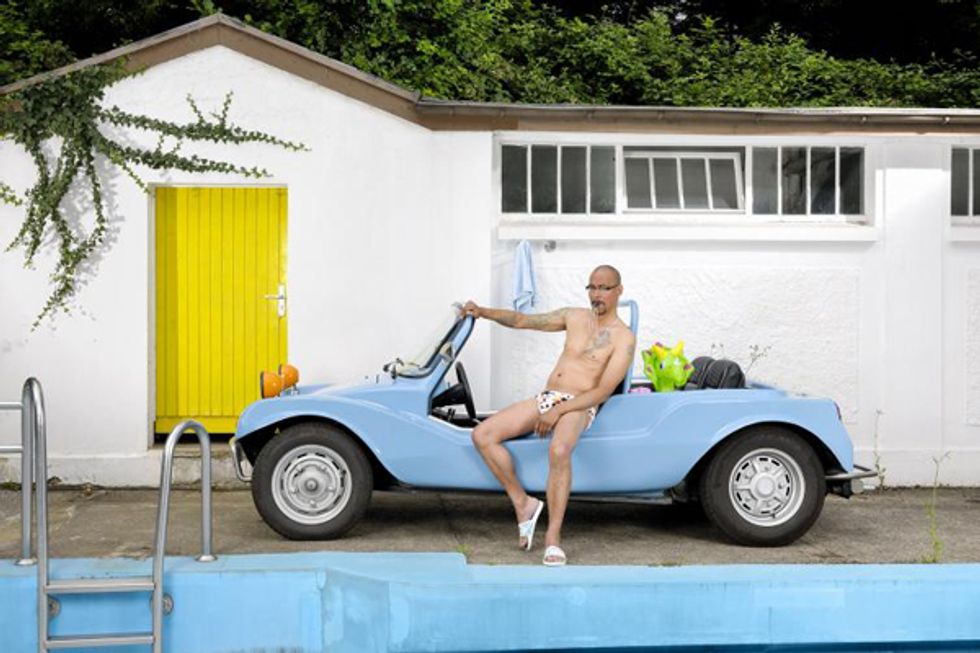 3. This guy's Speedo is great, that car is really cute and we want to make use of that pool toy! He can be our lifeguard any day.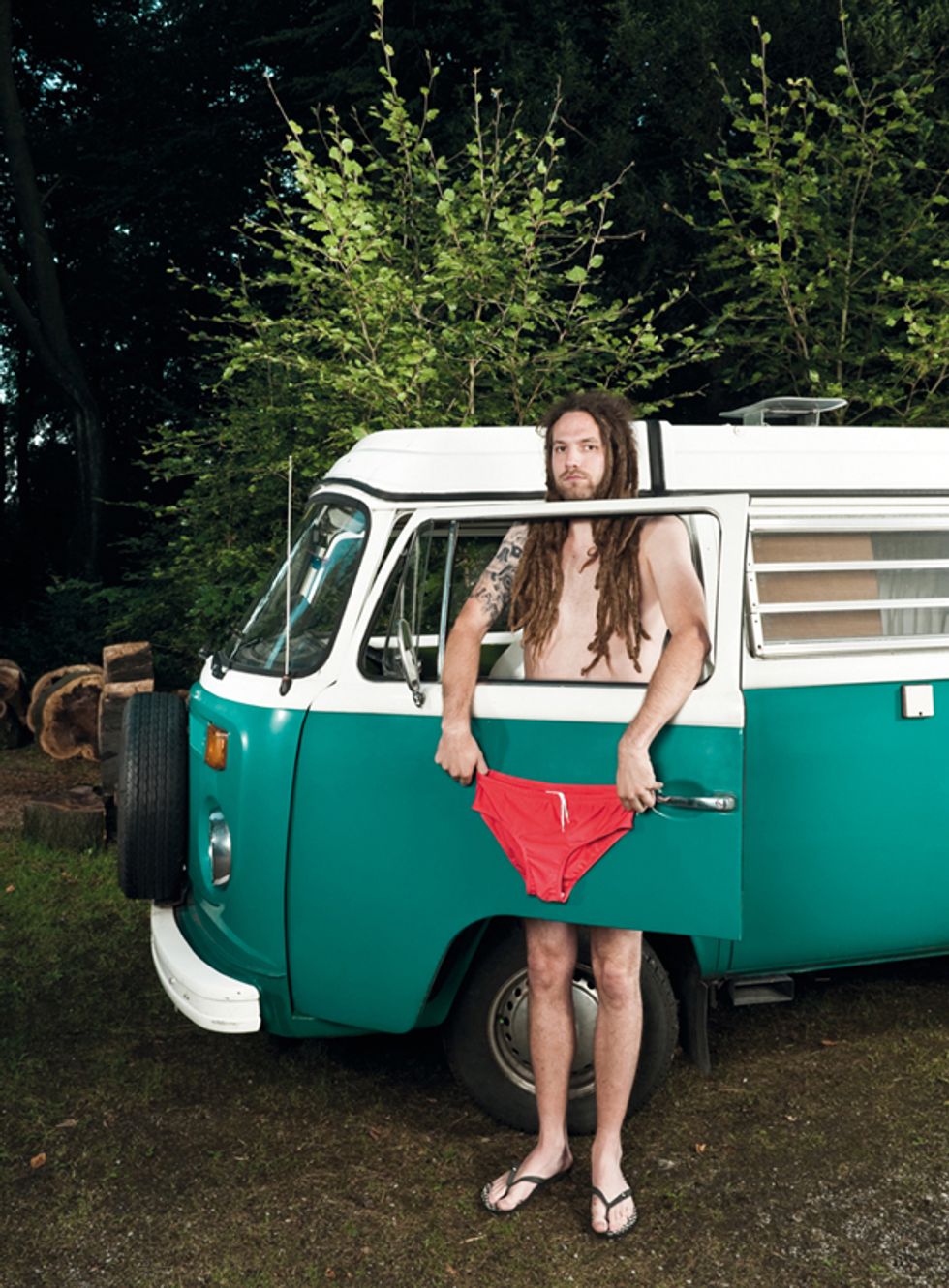 2. Suggestive yet modest. Simple, but packs a punch. We like.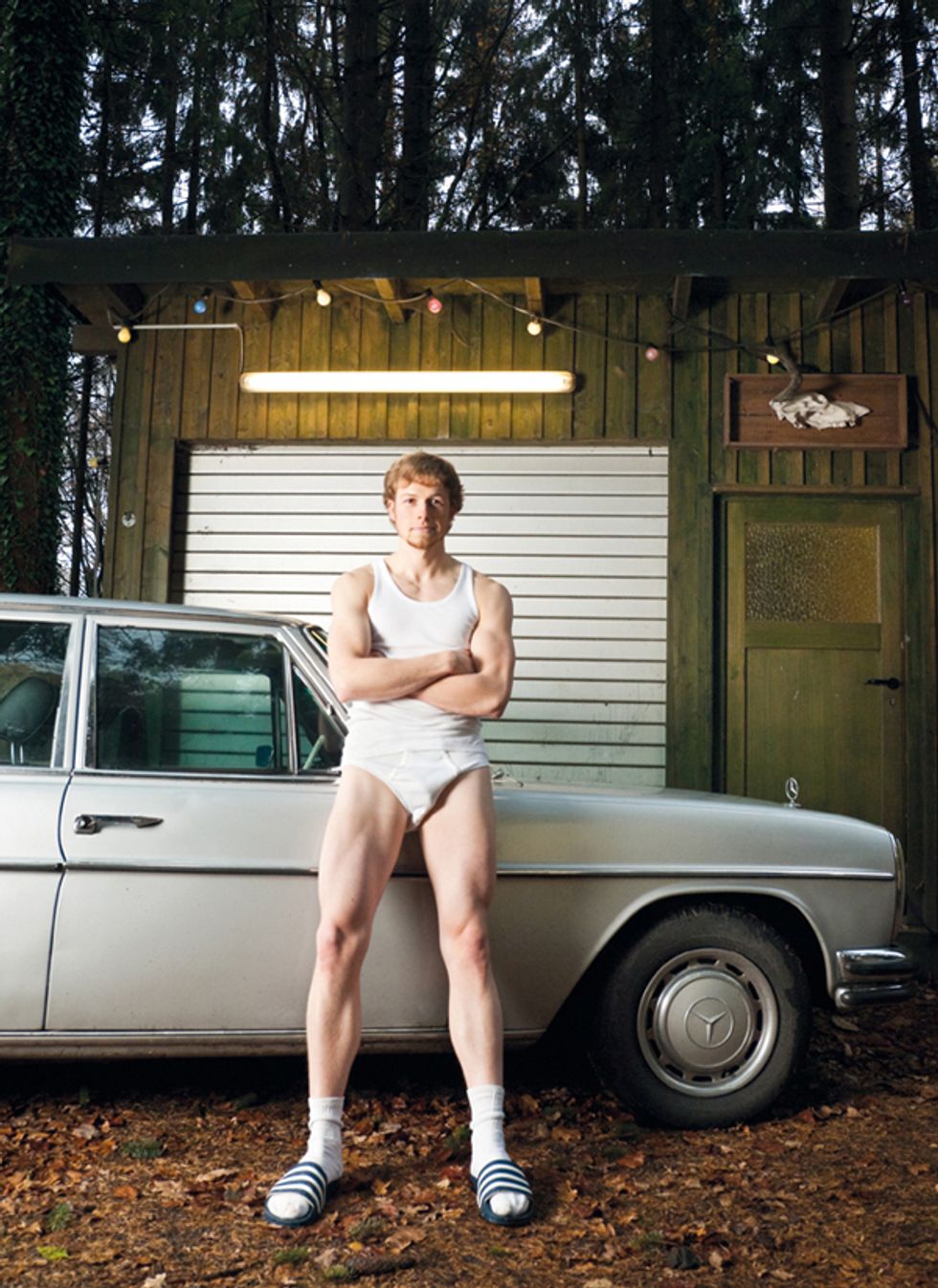 1. This is basically our dream man, leading us into our dream vacation. We're taking away points for the socks and sandals, but hubba-hubba! We'll let him guide us into that cabin in the woods any day.