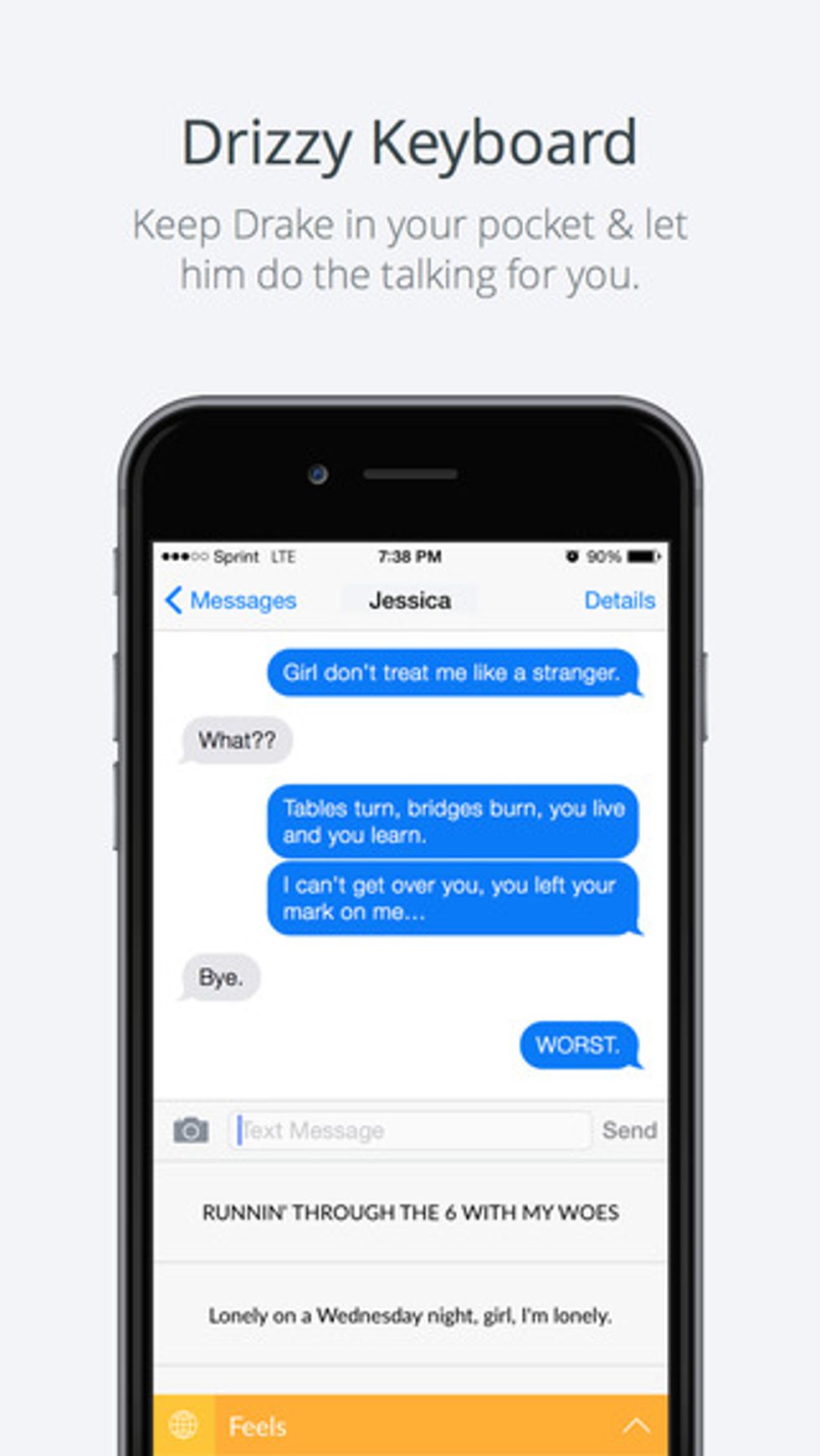 It's been a banner day for using other people's art to speak for us via text because we're all dead inside. In addition to the new
Cindy Sherman emojis we told you about earlier
, we bring you news of a recently launched Drake keyboard for your phone to go with
your still-drying Drake manicure
. The free new app, simply titled "
Drizzy
," is for iOS8 and up and includes all of your favorite Drake lyrics for texts of every mood, including "feels," "hustle" "exes," "hate" and "random." 
You can also share the track that your lyric came from, if you want to give your Drizzy-isms some context, or you can keep it mysterious. If your mom doesn't get that "I got bitches asking me about the code for the wifi" means "I love you too," that's her prob.
Download it
here
.
[via
Pigeons and Planes
]