As WE KNOW ALL TOO WELL, despite assurances from the New York Times and Apple Music, we didn't get the new Frank Ocean album on Friday. Or in July. Or in July 2015. It's like the damn Mayan apocalypse all over again. There's been no statement from Frank's camp, or Apple, and since none of the zines meant to accompany the album have been shipped to Apple stores, it's really not looking good. Despite all this, we've been sitting on the front porch in our prom dresses for two days, and no matter how many times our moms come out and say, "He's not coming. Please come inside, sweetie," we still wait.
According to a new theory making the rounds online, we may be waiting 'til November.
It all comes down to an Instagram from Frank Ocean's brother posted last month, which cruelly gave us hope that Boy's Don't Cry would be released in July 2016. It has a list of lapsed due dates, and July was on the bottom. BUT! There's still one date on the card that hasn't elapsed, stamped in black near the top: November, 13 2016.
Until then...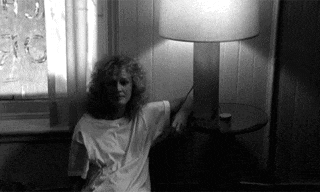 [h/t Idolator]
Splash image: Julian Mackler/BFA.com