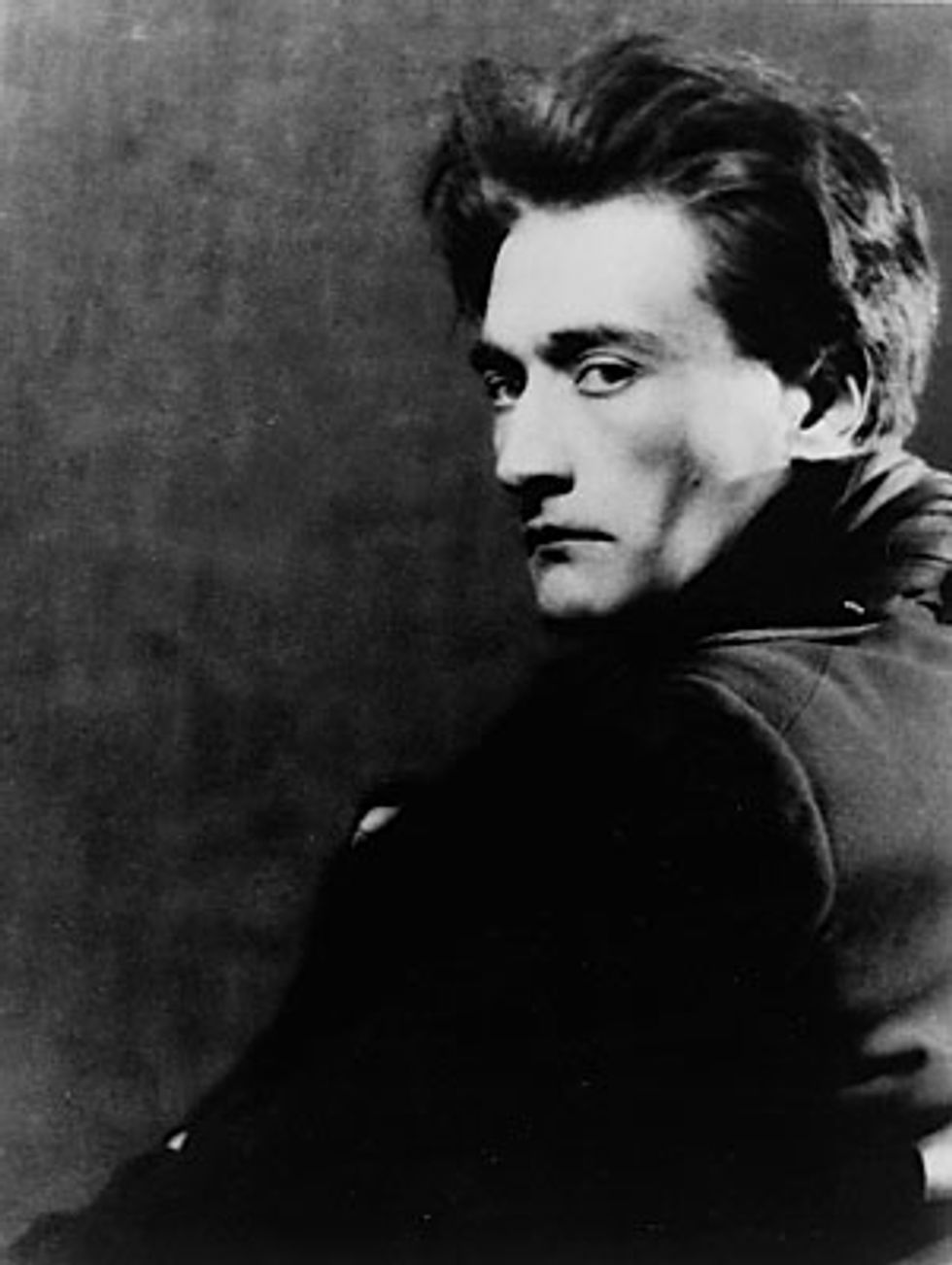 These were the words in the subject line in a recent email from the talented and witty John Fleck, who is starring in an "open rehearsal" of The Hotel Savant's production of Antonin Artaud's The Cenci... at Robert Wilson's Watermill Center in the Hamptons! (An appropriate location for Theater of Cruelty if ever there was one.)
This extremely rare work has been revived by The Hotel Savant's artistic director and leading savant John Jahnke, a dear and very talented pal of ours. Jahnke commissioned Richard Sieburth to do an English translation of the work and somehow managed to convince the Artaud Estate to allow him to produce the play (The Artaud -- like the Samuel Beckett -- estate is very VERY selective)! BRAVO JOHN!
Jankee's "Open Rehearsal" is part of the Watermill Center Spring Artists-in-Residence series and will occur TODAY, Thursday, May 10, at 2:30 p.m. Oops, you might have missed it! Don't worry, The Hotel Savant will be producing the play again in Manhattan, a town that is no stranger to the cruelty, theatrical or otherwise. Jahkne and his troupe produced the never-before-staged Susan Sontag play Parsifal last year (see photos below) at P.S.122 and I am sure their Artaud piece will be equally compelling!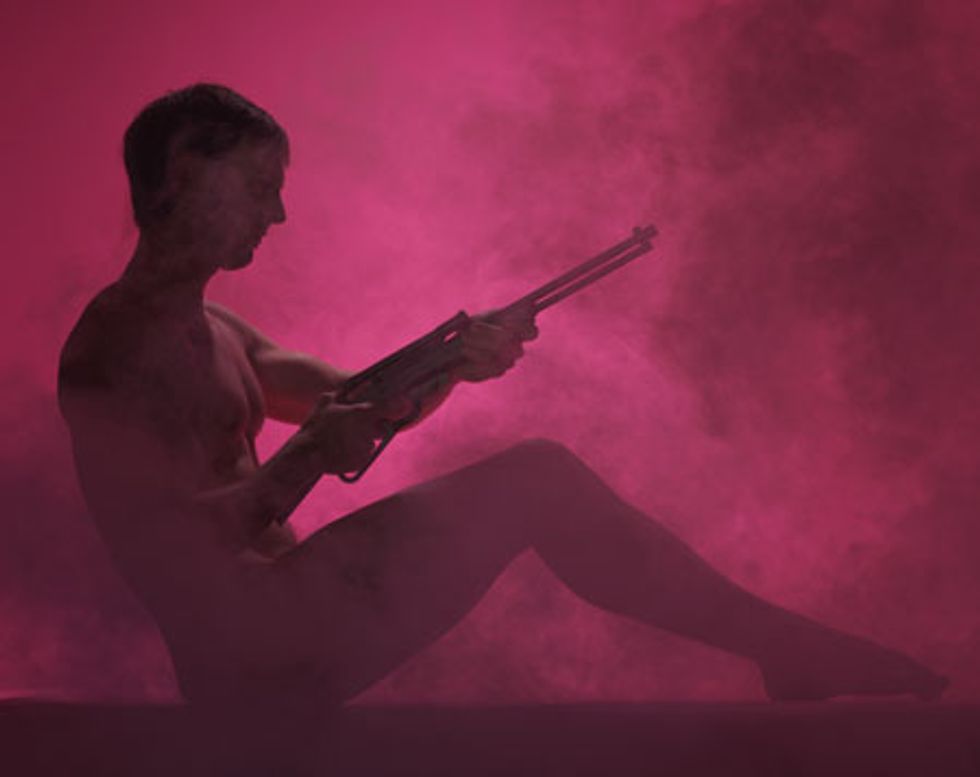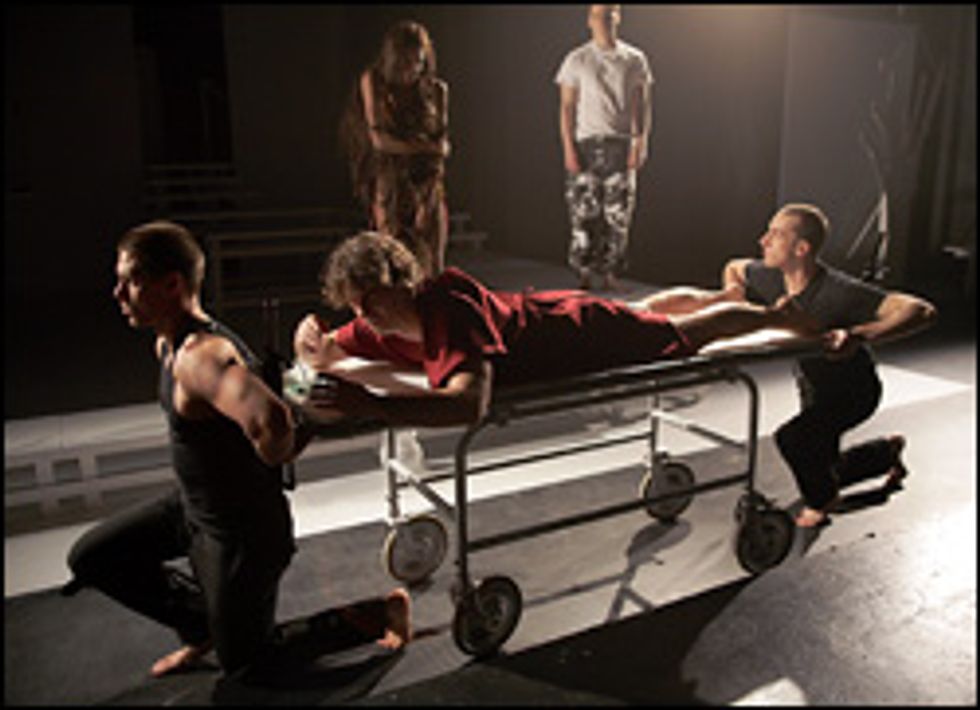 From The Hotel Savant press release:
"The Cenci is Antonin Artaud's deliciously nasty and only fully realized attempt at putting on stage what he set out to describe in his revolutionary Theater of Cruelty manifestos. Based on an infamous trial and inspired by Stendhal's sordid case history, as well as Shelley's impassioned venture into realms theatrical, Artaud's version of the Roman scandal of 1599 takes on a wicked life of its own in his stinging account of Catholic oppression and greed. Rarely staged, John Jahnke and the Hotel Savant will present the first American translation ever approved by the Artaud estate. This terse and thrilling interpretation, created specifically for their usage by Richard Sieburth of the French Institute/NYU, will premiere in a highly visual and unique production at The Ohio Theatre, New York City, in February 2008. Their residency will be the first step taken toward defining the text and shape of the impending production."
If you have a friend with a private jet or personalized helicopter service just remember, seating is limited; RSVPs are required. Call (631) 726-4628 or email elka.rifkin@robertwilson.com.
Watermill Center, 39 Watermill Towd Road, Watermill, NY.