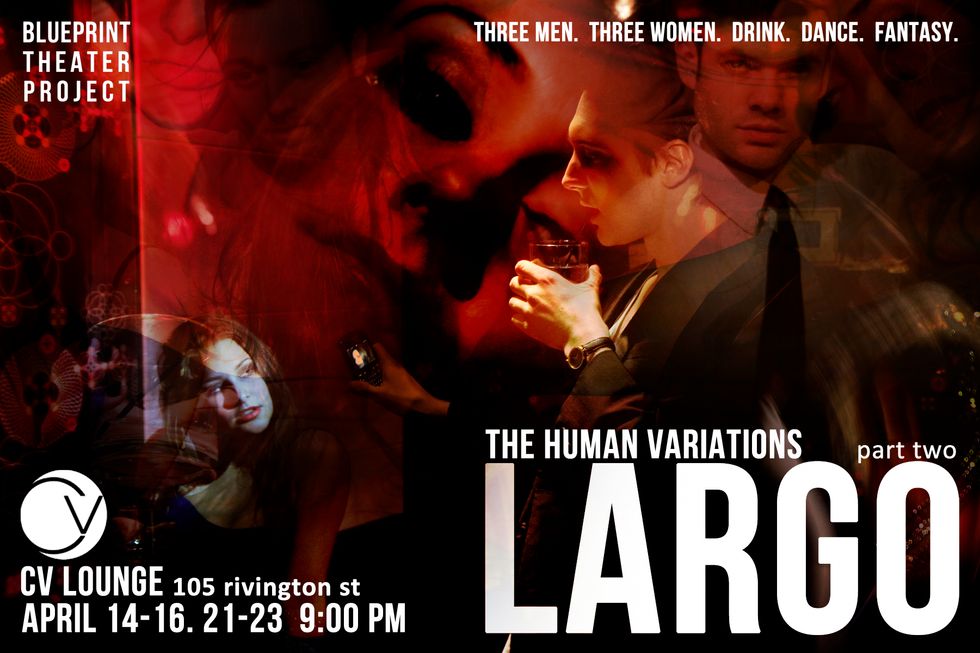 I have wisely rejected numerous reality TV offers (
High Society
,
The Real Housewives
, etc.) for fear of being labeled "that freak from that show." But a new form of reality performance has me intrigued: "theality" which is a mixture of theater and real life. The play,
Largo
, is a staged drama with the participation of a live audience at
CV
nightclub at
The Hotel on Rivington
. Written by
David Alex Andrejko
and directed by
Ellen Orenstein
, the performance is described as: "Three men. Three women. Drink. Dance. Desperate loneliness. The chapter continues.
Largo
examines six seemingly disparate individuals on a night out. What begins as innocent banter over cocktails quickly transforms into fantasy and nightmare." Sound fun? There is also free booze.
Largo
runs from April 21-23rd at 9p