The trailer for Martin Scorsese'
The Wolf of Wall Street
has arrived and it's got everything: extravagant, un-checked '80s financial shenanigans,
Kanye West
songs blaring in the background and Scorsese boy prince
Leonardo DiCaprio
looking oh-so-fine. Also starring
Jonah Hill
,
Matthew McConaughey
and
Jon Favreau
,
Wolf of Wall Street
is based on a memoir by ex-stock broker Jordan Belfort, who spent almost two years in Federal Prison for money laundering in 1998. The film follows Belfort and his sleazy friends as they amass a ton of wealth at the expense of others (and will probably follow them as their illegal activities are discovered by the Feds). Most important, though, the trailers infinite GIFable moments. So put that drink down...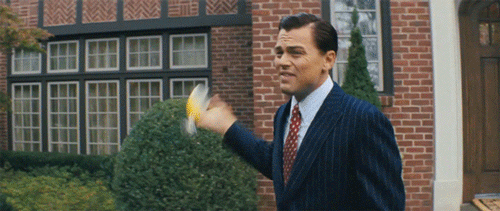 ...and enjoy.
First of all, yes, we have to mention that GIF of Leo dancing which made this trailer go viral in 0.00002 seconds. Just a guess: DiCaprio's character has ingested a very, very large amount of cocaine and/or Chandon in this scene. Again, just a guess.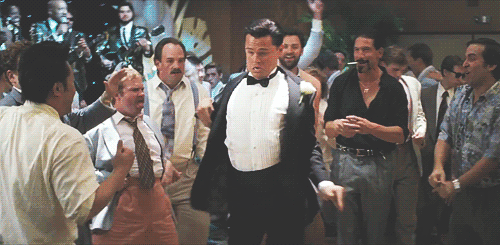 By the way, this is probably exactly what everyone was really saying when they shot the dancing scene: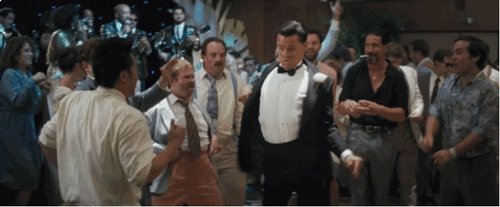 What else do we know about the movie? We know that Australian actress Margot Robbit -- not Emma Stone, despite what many are saying -- plays a sex kitten.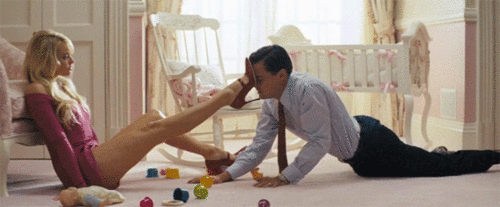 We know that Matthew McConaughey plays a chest-thumping sleazeball.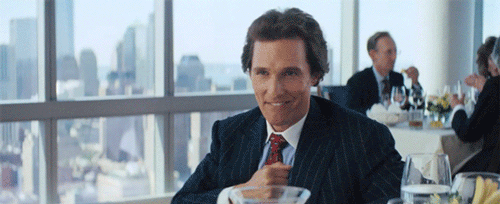 And that lobsters are abused throughout the movie.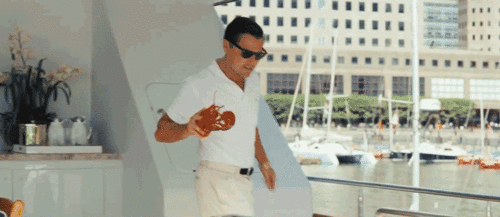 You may be asking yourself, "But will Leo finally get an Oscar??"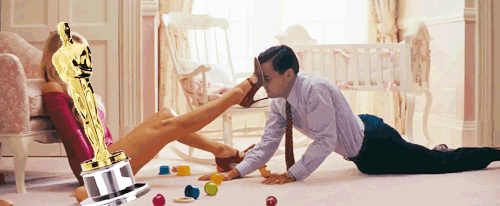 Probably not.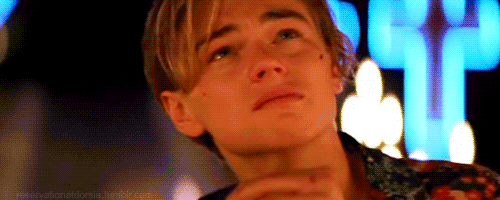 The Wolf of Wall Street
comes out November 15th.