How did fashion fare in the year that was 2016? A theme of loss and renewal did a courtly dance as we watched the world change and our idols fall. Maybe it is all towards clearing a way for new heroes and movements in the year to come, but it sure did a number on us in the meantime. As is fashion's wont, we marched through new designers, fresh faces, far-flung locations, death, rebirth and good old-fashioned drama. Who says that fashion has gotten boring? Herewith our 20ish most memorable moments from 2016.
Pantsuit Patriot

There was no lack of support for Hillary Clinton from 7th Avenue and the great lion of American fashion, Ralph Lauren, made many of her custom looks for her most public of appearances. It was very pantsuit patriot in an assortment of red, white and blue (and one iconic purple) that took fashion messaging to a whole new level.
Dior's New Look
Maria Grazia Chiuri, late of Valentino, took the helm of Dior for her first RTW collection in October for Spring 2017. Reviews were mixed but the message was clear: A new femininity light on flourish and clear on the news that Dior was a woman's world, from top to toe.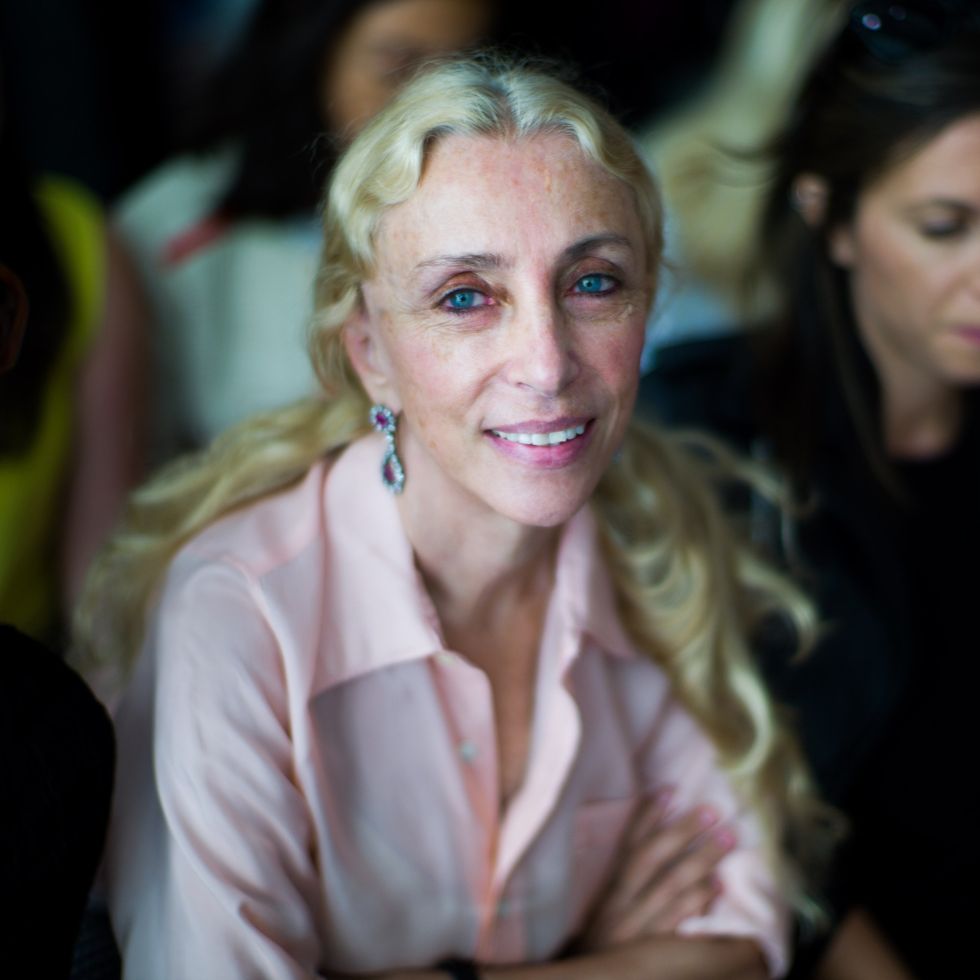 Jesse Lirola/BFA.com
Lingua Franca
The death of Franca Sozzani, the editor of Vogue Italia for nearly thirty years and pioneering titles like Per Lui and Lei in the 80s, was a shock to the fashion world in the days just before Christmas. Known and beloved for the carte blanche she gave to stylists and photographers, most notably Steven Meisel, she was the subject of a now poignantly timed documentary by her son, photographer and director Francesco Carrozzini, titled Franca: Chaos and Creation, that premiered this fall just months before her death. An iconoclast of fashion and champion of Italian design talent, she took on politics, religion, the environment, and race, to name but a polemic few, in the pages of her magazines in a time when fashion was moving towards more corpratized and frankly homogenized positions. Her risks were our rewards and will be remembered as un vero originale.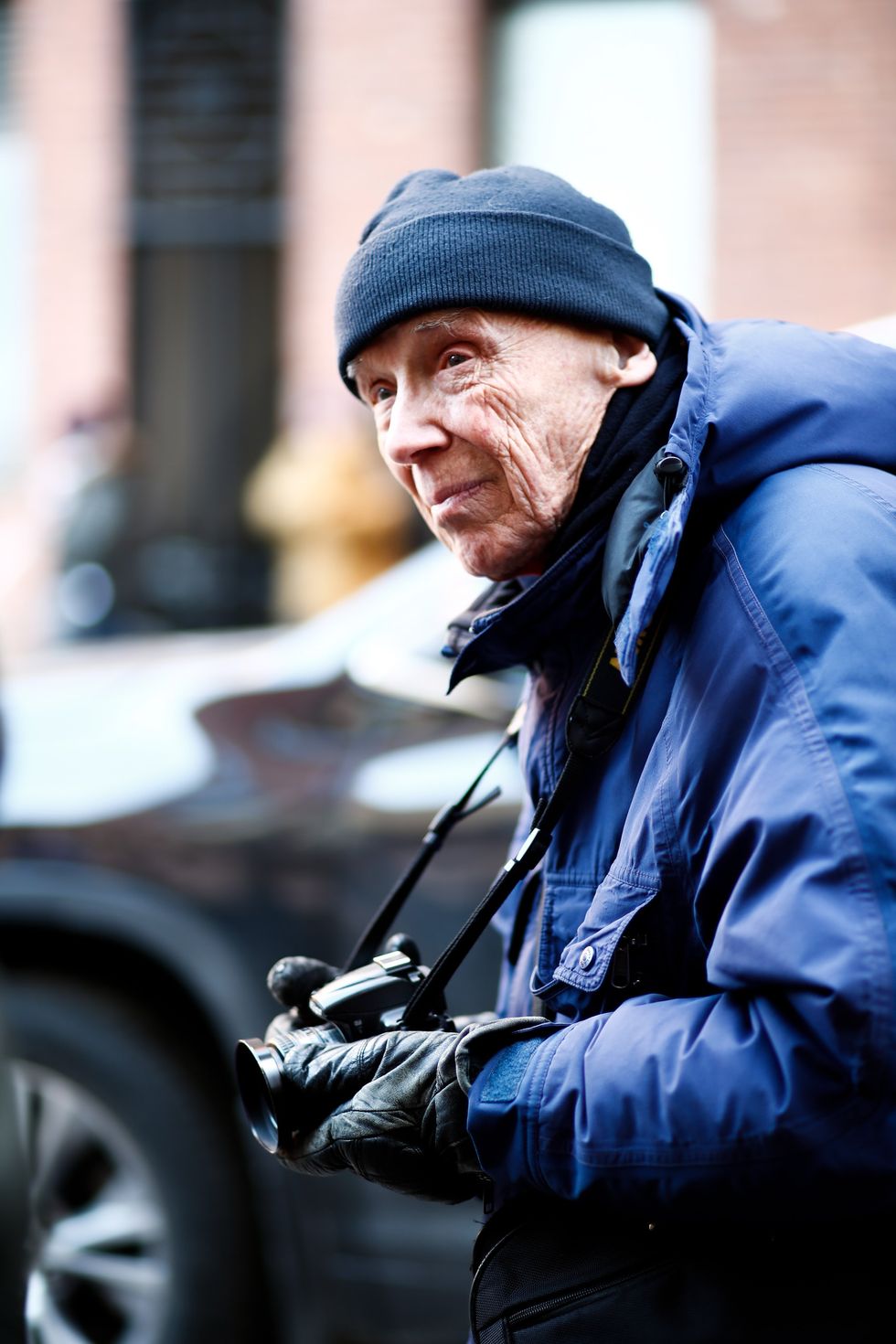 Ryan Kobane/BFA.com
Goodbye, Bill
Another serious blow to the fashion pantheon, particularly in New York, was the death of photographer and cultural anthropologist Bill Cunningham. Also the subject of an award-winning 2011 documentary, Bill Cunningham New York, Cunningham kept snapping the comings and goings of the fashion flock up until the last weeks before his death at 86. Known for his unimpeachable professional ethics—he would not accept gifts or even rides from brands or colleagues—he was immediately recognized by his trademark blue smock, a take on French factory uniforms he picked up in Paris. His childlike glee and unerring eye when snapping photos for the style pages of the New York Times were an institution not just to the fashion community but the entire city of New York, as the corner of 57th and Fifth Ave, his preferred studio as it were, was renamed The Bill Cunningham Corner, shortly after his passing.
Gucci In the Wild
The breakneck rise of Alessandro Michele's new Gucci was a big story before 2016, but it feels like this year his fantastical creations have leapt from the realm of fashion junkies and high concept editorial pages to the masses via the red carpet and celebrity appearances. Most notably Michelle Obama on Ellen, Nicole Kidman at the SAG Awards red carpet and Cate Blanchett during her Carol Oscar campaign. Now, this is something we can normalize!
Molto Michelle
It is hard to pick just one FLOTUS fashion moment of the year, but this Atelier Versace metallic gown she wore for her final state dinner (with the Prime Minister and First Lady of Italy appropriately enough) was somehow both sexy as hell and elegiac, knowing her time in the White House would soon be over. There was simply no one who was able to say as much with what she wore, and where and how, than Michelle Obama and this was a perfectly executed gilt-y pleasure.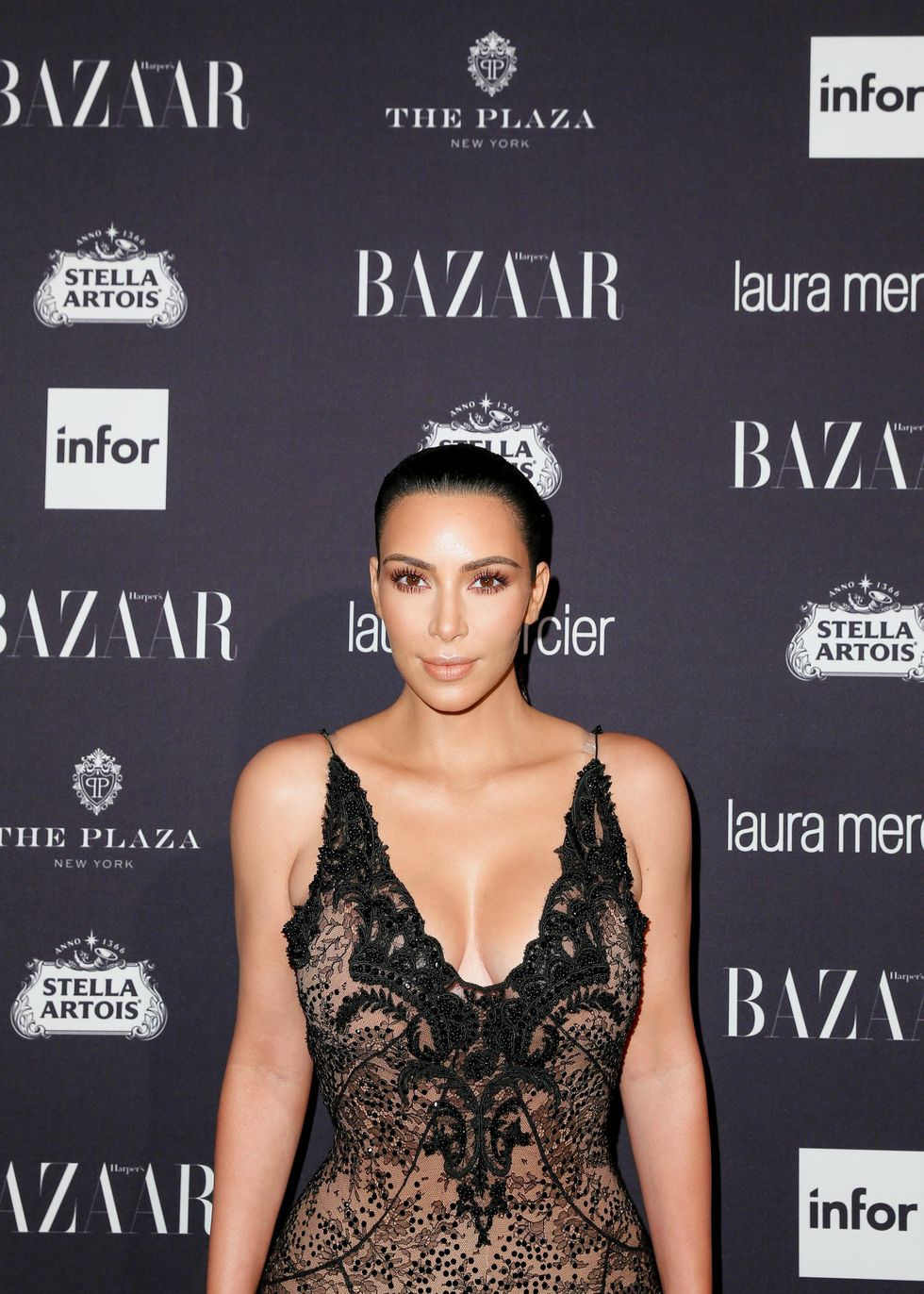 Matteo Prandoni/BFA.com
The Great Kardashian Kaper

The violent robbery of Kim K during the Paris RTW collections in October was one of the more disturbing moments in the intersection of celebrity and fashion, a turbulent nexus she dominated with the flash of a smile or flick of the wrist for most of the last decade. The incident cast a bone-chilling pall over the rest of the pret-a-porter season and caused the most famous woman in the world to go into virtual hiding. It remains to be seen when she will re-emerge, and no suspects have been named in crime.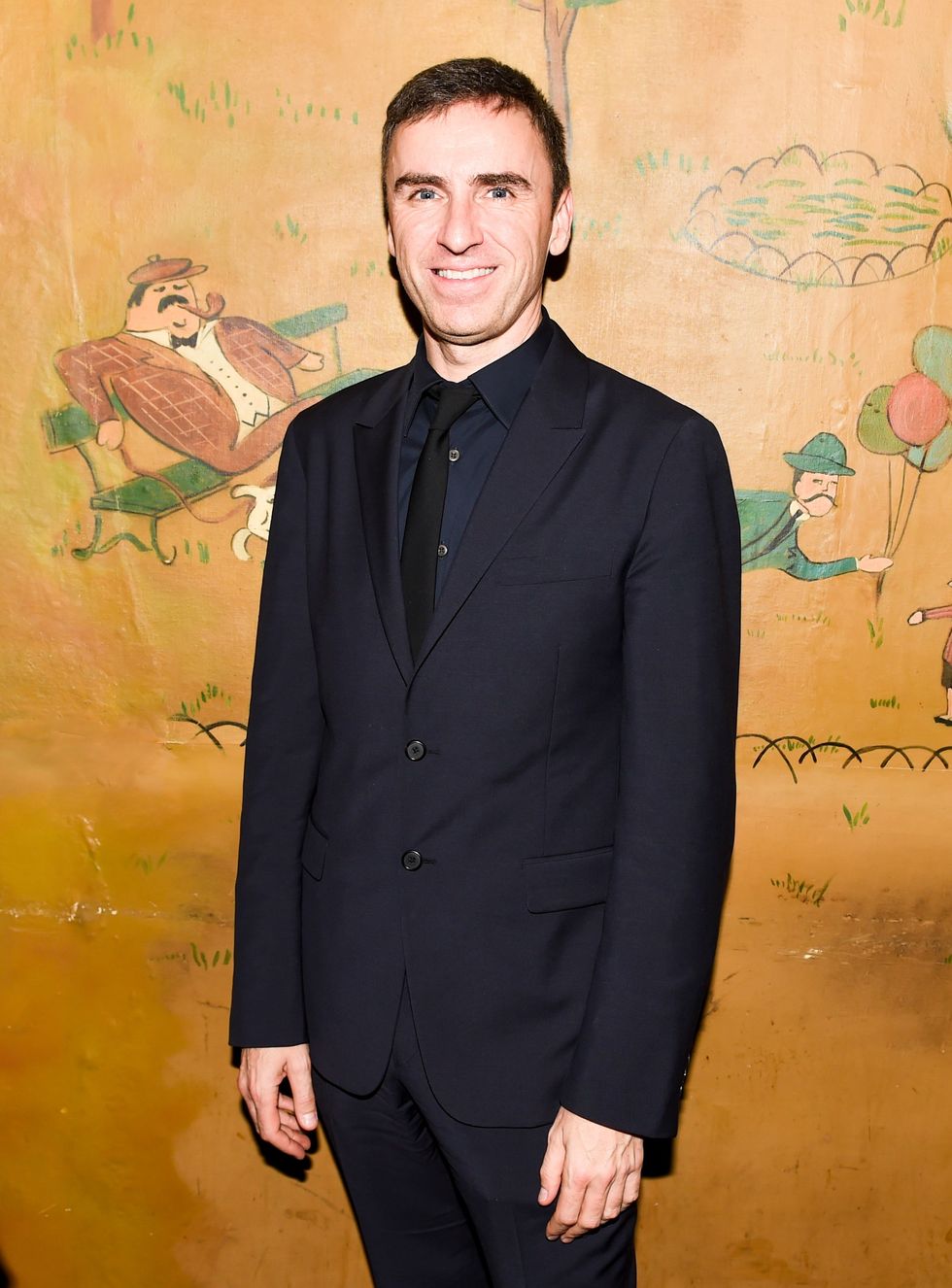 Billy Farrell/BFA.com
Calvin x Raf

The rumor that Raf Simons would helm Calvin Klein was one of the worst kept secrets in fashion for most of 2016 but the news finally came in August and Simons' fan boys rejoiced. Would the man responsible for the revitalization of Jil Sander and reimagining of sacred cow Dior be able to inject a new sensibility into the creatively flagging icon of American minimalism and ease? We'll find out this February, his official debut.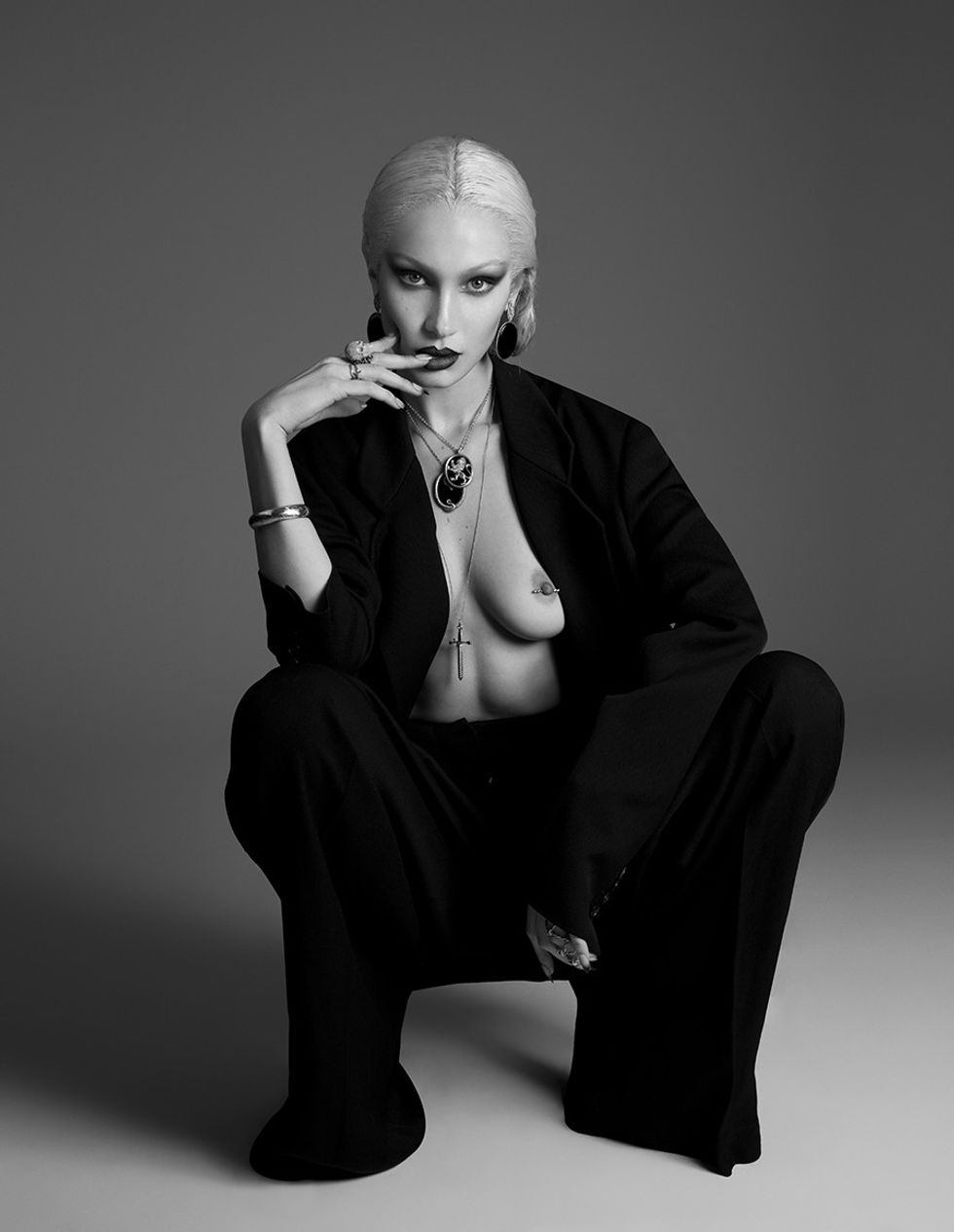 Bella Vita
To have genetic lightning strike twice in one family is exceptionally rare and all the more wondrous to behold when it does. And so it is for the Hadids of California with model sisters Gigi and Bella as we look upon them with awe and, ok, a little jealousy. But it seemed that 2016 was the year Bella ascended to the heights of her older (by a year and a half) sister. With turns on the Chanel, Balmain and Versace catwalks (to name a few) and a Vogue Paris cover as well as PAPER's own Winter cover—in shocking blond—under her belt, who knows what's in store for 2017.
Gvsalia-ga

Demna Gvsalia's runway debut for Balenciaga was the most anticipated collection of the fall season. It was an unqualified hit from the now ubiquitous red puffer coat and the floral/marzipan closing looks that have already been shot and copied ad nauseum. The glasnost-tinged irony of Gvsalia is just the jolt the vaunted house that Cristobal built needed.
Tiffany & Co.® Security Barriers pic.twitter.com/BRaVAab8yJ
— Skrt Cobain (@JackNOTNEW) December 19, 2016
Checkpoint at Tiffany's
The newly arrived quagmire of security details, protesters, motorcades, and general gawkers camped outside Trump Tower since November 9th has left one of New York's most fashionable blocks, Fifth Avenue between 56th and 57th, as impenetrable as the Kremlin. Cash registers at Gucci and the Tiffany & Co. flagship lay particularly fallow this holiday season as foot traffic is all but silent, due to a security checkpoint where police question pedestrians and search bags. Even a well-appointed Tiffany-branded barricade, meant to usher customers more invitingly through its iconic doors, is little salve to the low seasonal turnout. The official holiday returns have not come in for the retail giants but it's no doubt who is stealing Christmas on the block.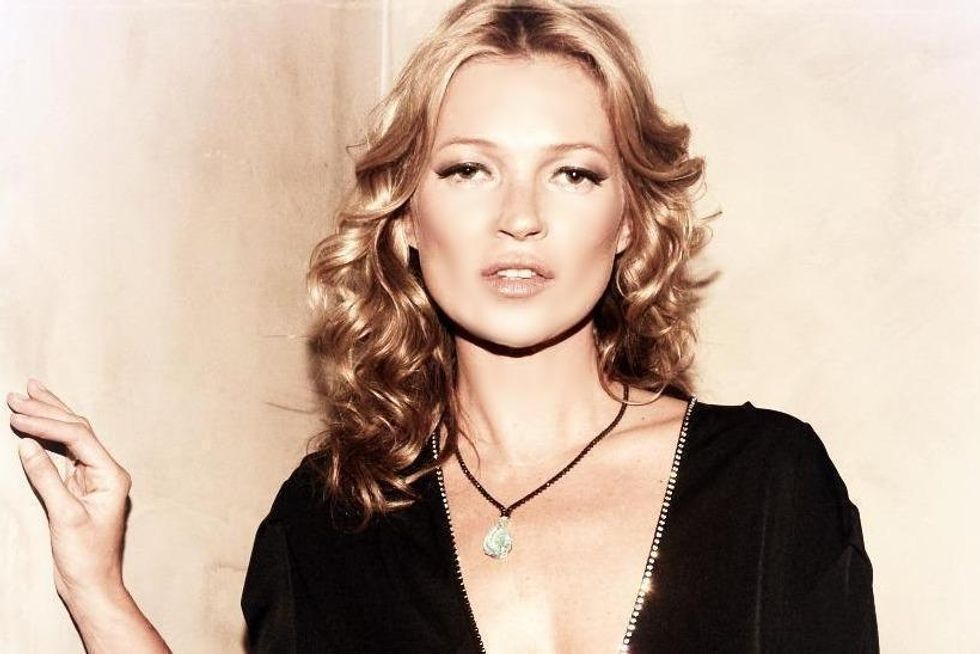 Joe Schildhorn/BFA.com
Moss The Boss
When the agent-ed becomes the agent…isnt that how the saying goes? With the announcement of her own namesake talent agency, Kate Moss is taking her career and many future hopefuls into her own model hands. And why ever not? If anyone knows how to maneuver a lucrative, decades-long (nearly 3 and counting) career in the fashion industry it's Kate The Great.
See Now, Buy Now, Is Very Now

*Veruca Salt voice* But I want it NOW! It is hard to tell if the adaptive response of "see now, buy now" runway shows will be the norm for designers going forward but this year several bellwether brands indicated just that. Ralph Lauren, Tom Ford, and Tommy Hilfiger showed collections that were immediately available for purchase across all platforms with no plan to change course. Will it put more of a creative crush on designers, already depleted, or is it just the corrective the archaic fashion cycle needs?
Coco in Cuba
It is no surprise that the first fashion house to put their stamp on the newly opened island was Chanel and Karl's retinue of models, boucle-clad it girls, and beautiful beach bums. The thought of a global luxury brand swooping into an economically flagging and communist island nation smacked of fashion's deleterious penchant for un-selfawareness but the reception by the citizens of Havana was tres accueillant. In the palette of the island's signature decaying pastels and deco black and white, the collection veered from seaside deshabille (collectible tees and logo'd slides) to Havana Nights glamour in saddle shoes and louche pin stripes. Viva Coco!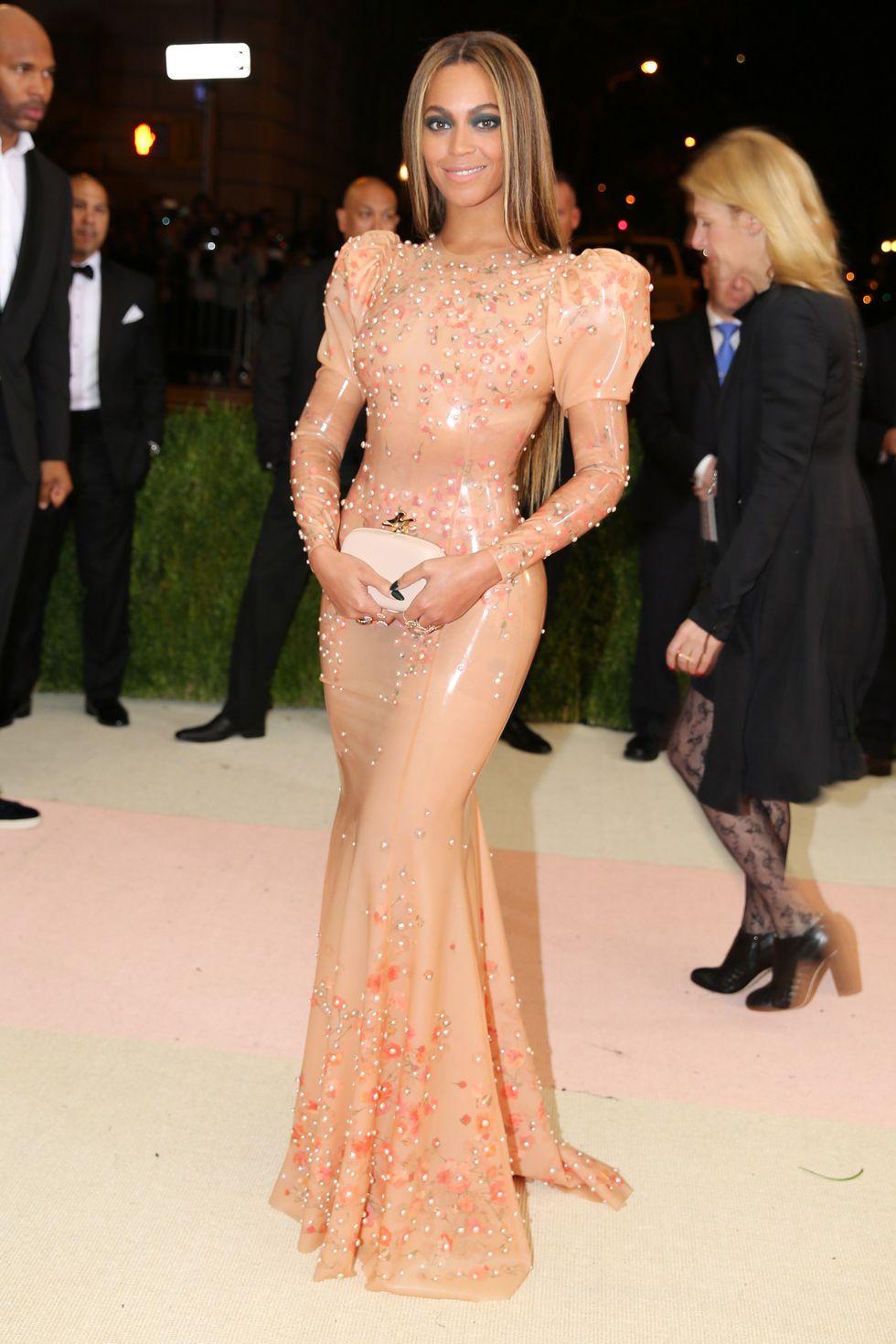 Julian Mackler/BFA.com
Met v. Machine
This year's theme for the annual Met Gala was Manus x Machina which explored the relationship between handmade and machine rendered fashion. Beyonce stunned in latex Givenchy Haute Couture and Kanye wore jeans. Though it's unclear whether robots will rules us all any time soon, the petit mains that create fashion's most breathtaking looks are still pretty stiff competition.
Editors v. Bloggers
When the kerfuffle between magazine editors and bloggers bubbled up again this fall it felt like 2009 all over again! An op-ed style undressing, so to speak, that ran on vogue.com about the distracting peacock ways of street style stars and their ilk caused a stir among the more digitally inclined and rekindled a (mostly anymore) unspoken tension between editors reporting on the shows and those who actively pose and preen for photographers. Who's to say which group has pride of place anymore but it felt like small potatoes when the very relevancy of a fashion show itself is up for debate…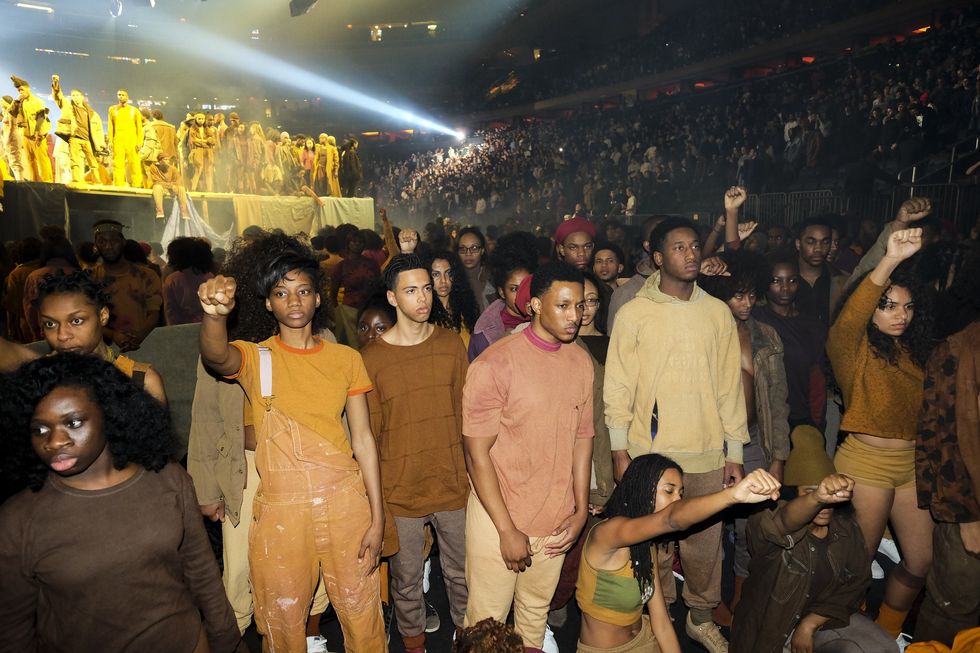 Tracy Bailey Jr./BFA.com
Yeezy Hits and Misses
Last February it felt like in one afternoon at Madison Square Garden, Kanye changed the concept of the fashion show as we knew it. He disrupted the relatively staid, if overbooked, New York schedule with a runway show cum album release party cum performance art piece that monopolized several hours worth of prime NYFW time. It was a true happening, a rare event during the New York season. Fast forward to September when, on a punishing late summer day, West bussed out weary editors to Roosevelt island where models, in his signature monochromatic nude and earth tone separates, collapsed in their ill-considered vinyl boots and show goers tried desperately to escape. It soured those who previously cheered his risks and bravado when they felt he left the fashion flock out to dry. Hopefully next season's venue is accessible by subway with visible exits.
Everyone's Talking About Melania Trump's 'Pussy Bow' Dress https://t.co/QFzeQlozD7 pic.twitter.com/HRVB5oYexQ
— Lawrence Chew (@lmchew) October 11, 2016
The Pussy Bow Heard Round the World
He said it, she wore it. It was bright pink and Gucci.
George Michael R.I.P.

Anyone over 30 can probably tell you where they were the first time they saw the video for George Michael's "Freedom! '90," directed by a young David Fincher, and starring Naomi Campbell, Christy Turlington, Linda Evangelista, Cindy Crawford and Tatjana Patitz stomping around a dilapidated loft apartment. It was the quintessential moment of the supermodel era that brought together fashion, music, and film in 6 glorious minutes. And to seal the deal on its cultural imprimatur, Gianni Versace sent down just those models (minus Patitz) as the tune blared for his Fall 1991 runway show. So when the news of Michael's untimely death on Christmas Day this year broke, the fashion community were especially devastated. Tributes and remembrances poured in from the supers and mortals alike and an exploding-jukebox-shaped-hole was left on the runway.
So Long, Saint Laurent
Another long-rumored designer departure that finally came true was Hedi Slimane's iconoclastic run at Saint Laurent (he was replaced by Anthony Vaccarello). He turned the Rive Gauche label into an accessories and RTW juggernaut with luxuriously repurposed grunge looks and put its parent company, Kering, in the blackest of black. But Hedi being Hedi, his exit was not without a little acrimony: He filed for, and won, a multimillion dollar suit against the parent company for money owed. The new rumor is he will wile away his non compete-clause and patiently await a vacancy at one of fashion's crown jewels: Chanel.
David Bowie R.I.P.
Little did we know last January, with the passing of David Bowie, a loss felt so deeply and achingly by the fashion world, that it would be just a trickle before a waterfall of losses of so many beloved artists and icons of our time. For the Starman, his relationship to fashion was at once symbiotic—it's hard to name a more referenced musician in fashion soundbites—and distant—he was rarely if ever seen at shows and parties in an industry that was reverential and devoted. His enduring influence from Ziggy to the Thin White Duke and the ironic and timeless lyrics of Fashion live on, as does his legacy of constant self-invention; and what could be more fashion.
Splash photo by Julien Boudet/BFA.com