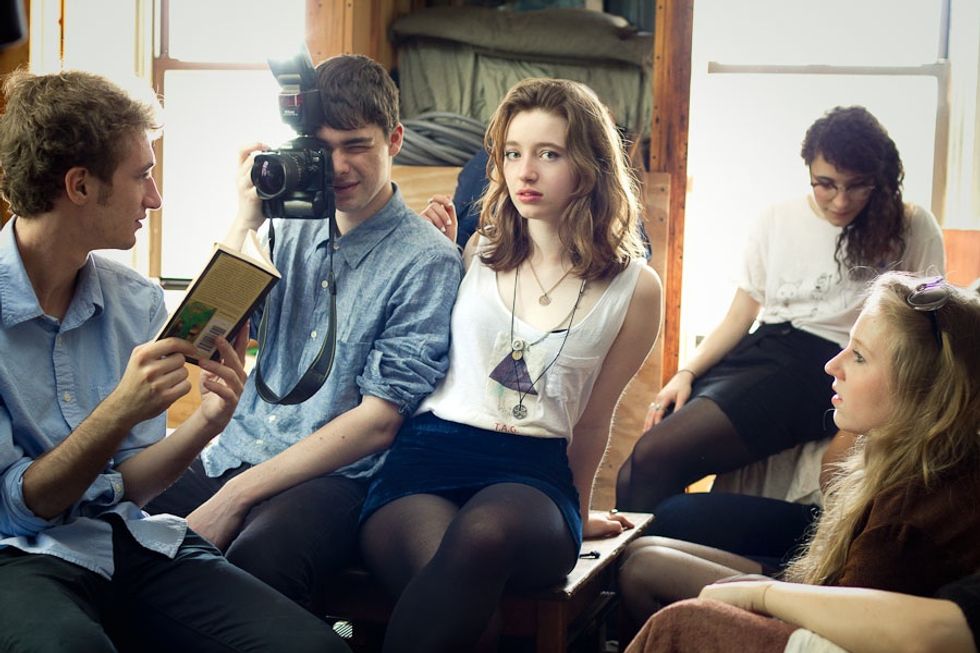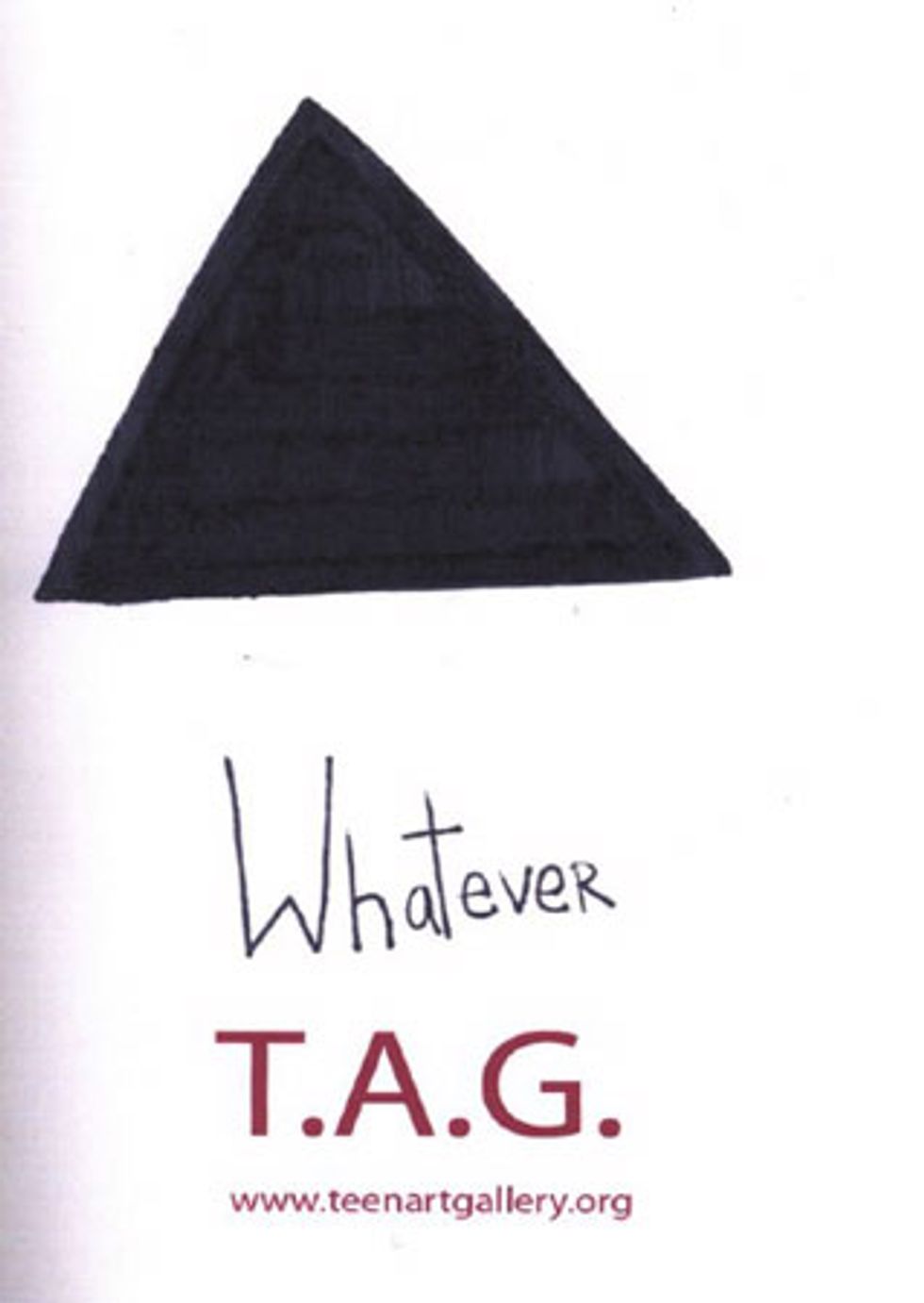 Paper receives lots of art gallery press releases every day, but Alexis and I took special note of one we just got announcing the launch of the
Teen Art Gallery.
What is the Teen Art Gallery (or "the T.A.G. team," as they call themselves)? It's a collective of teenagers showing works by their peers in a series of shows at
Open Center
. That's them in the photo above. Their first exhibition is July 7th and runs through August 4th. The T.A.G. press release also features a quote from 17-year-old curator Audrey Banks, who says the show will be a draw to the public because, "I've heard that some of the best stuff we ever make is created when we are young, and I'm here to prove that." I still have a zine  my sister and I made when we were teenagers, consisting mostly of interviews with our mom and reviews of
Streets of San Francisco
re-runs, which might actually
disprove
this, but these kids seem much more sophisticated than I was then. Or whatever.
Photo above by Cooper Ray. "Whatever T.A.G." flyer via Facebook.