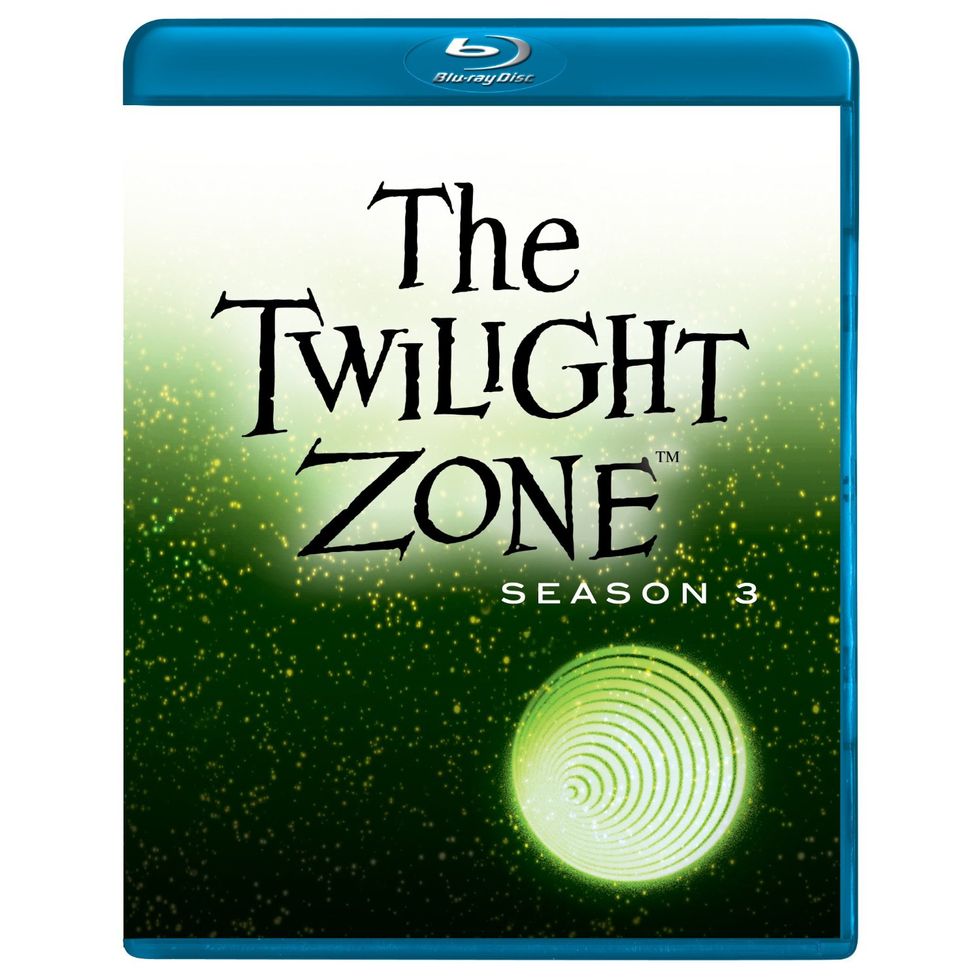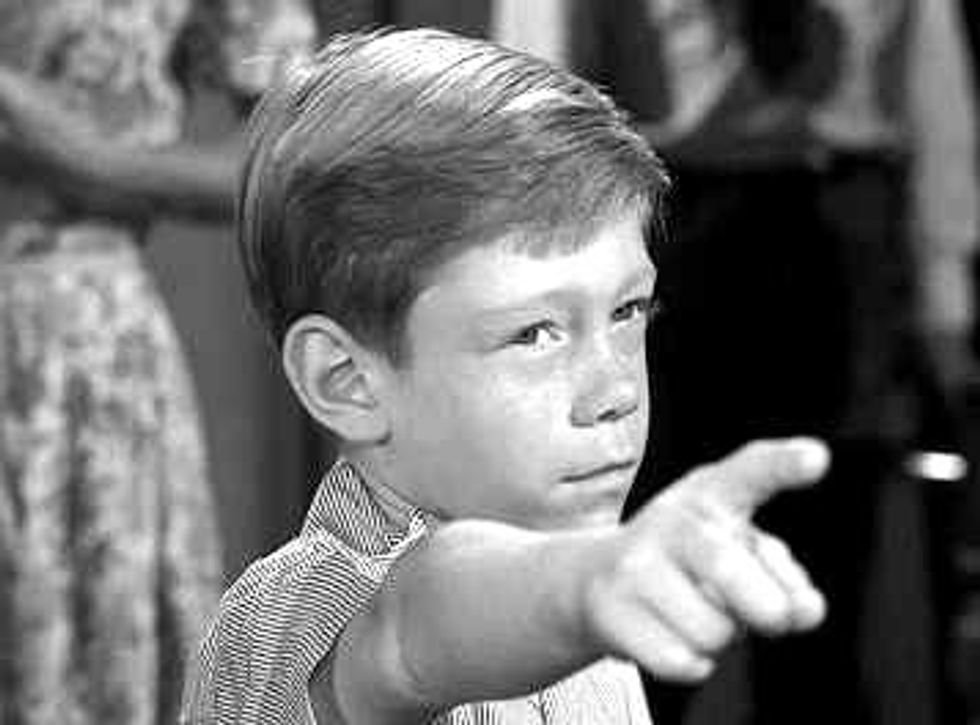 Out now on Blu-ray is
The Twilight Zone: Season 3
(Image).
Rod Serling
's influential half hour sci-f series now looks stunning on Blu-ray with 19 new audio commentaries, rare
Rod Serling
appearances and so much more. This third season had some of the series' very best episodes, and among the 37 included is the existential
Five Characters In Search Of An Exit
, where an army major wakes in a large metal cylinder to find himself trapped there with a clown, a ballet dancer, and a bagpiper. Predating
Poltergeist
,
Little Girl Lost
is a creepy tale about a small child that goes missing in her bedroom and her parents, who can clearly hear her but not see her, try to get her back.
To Serve Man
is a fiendish tale about aliens who land and seem (at first) to benevolent. My favorite, however, is
It's A Good Life
starring
Billy Mumy
(pictured above) as an evil small boy with special powers who can wish people into the cornfield if they get on his nerves. A dimension of sight and sound indeed....