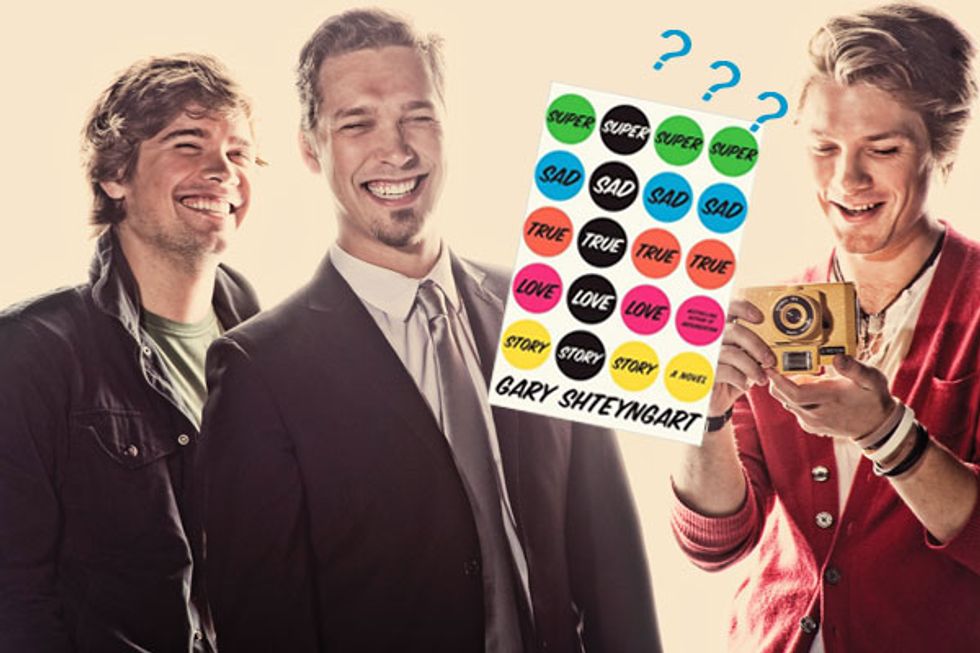 A couple of weeks ago, PAPERMAG
asked
you to guess which Hanson brother is reading
Gary Shteyngart
's
Super Sad True Love Story
and share a super sad love story of your own. Commenter
I.Aliyev
correctly guessed that Taylor was reading the book and had, in our opinion, the most painful tale. "
When I was 13,
I had no friends and was in love with a fictional character from a book. I wrote him letters every day. I kissed the cover of the book every night before I went to sleep. I grew out of my scary intense pubescent infatuation, but my heart still does a nostalgic, tiny flip every time I see the book in question. So basically, I was a loser.
" Having eaten our share of lunches in bathroom stalls when we were 13, this answer felt the super-saddest :( But, hey --  look at you now, I.Aliyev!  Besides appreciating the company that books brought you at a young age, you are also winning very important contests involving the Hanson brothers and receiving an autographed copy of
Super Sad Love Stor
y from the amazing Gary Shteyngart (who also might have been making out with book covers when he was 13). There are no losers on PAPERMAG.COM!
Thanks for playing, everyone, and stay tuned for future developments about this contest...the prize might be even cooler than we initially thought.