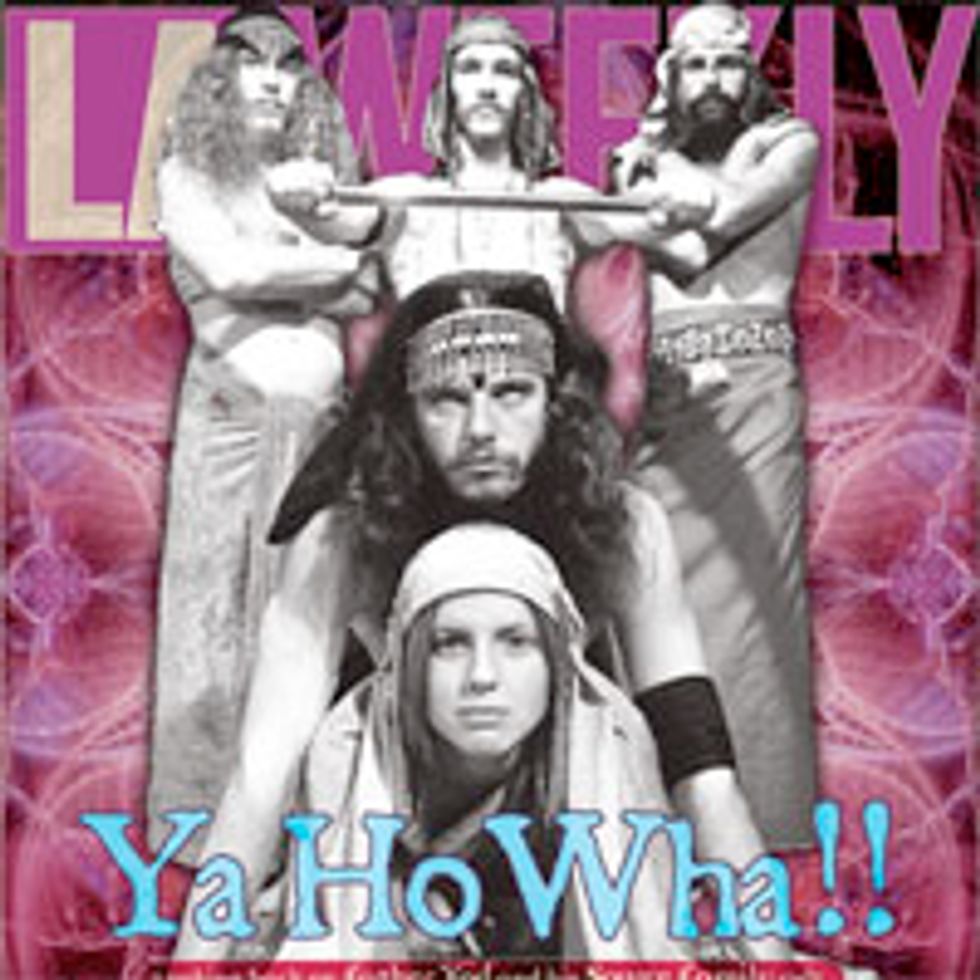 You read it in PAPER first! August's L.A. Woman column was all about the new book on The Source Family, an infamous hippie love cult in Los Angeles where sex, drugs and rock 'n' roll were infused with "spirit" and the whole shebang financed by the famous health food restaurant The Source (where Diane Keaton takes Woody Allen in Annie Hall and he orders the mashed yeast.) The Source book was edited and masterminded by Jodi Wille and has been seen on some of the hipper websites and coffee tables in L.A. as of late. It was also the subject of an L.A. Times article a few weeks ago and the cover story in this past week's L.A. Weekly (still on the stands today -- but hurry, today's the last day!)
And PAPER got the scoop!
I will post some great photos and a follow-up interview with Ms. Wile on this blog later but did want to get this info up before I rush off to pilates and so some of you can rush out and get the L.A. Weekly today before it has disappeared forever off the stands. It's a collectible! (Or read it online here.)
Stay tuned for more in a separate post tomorrow!!