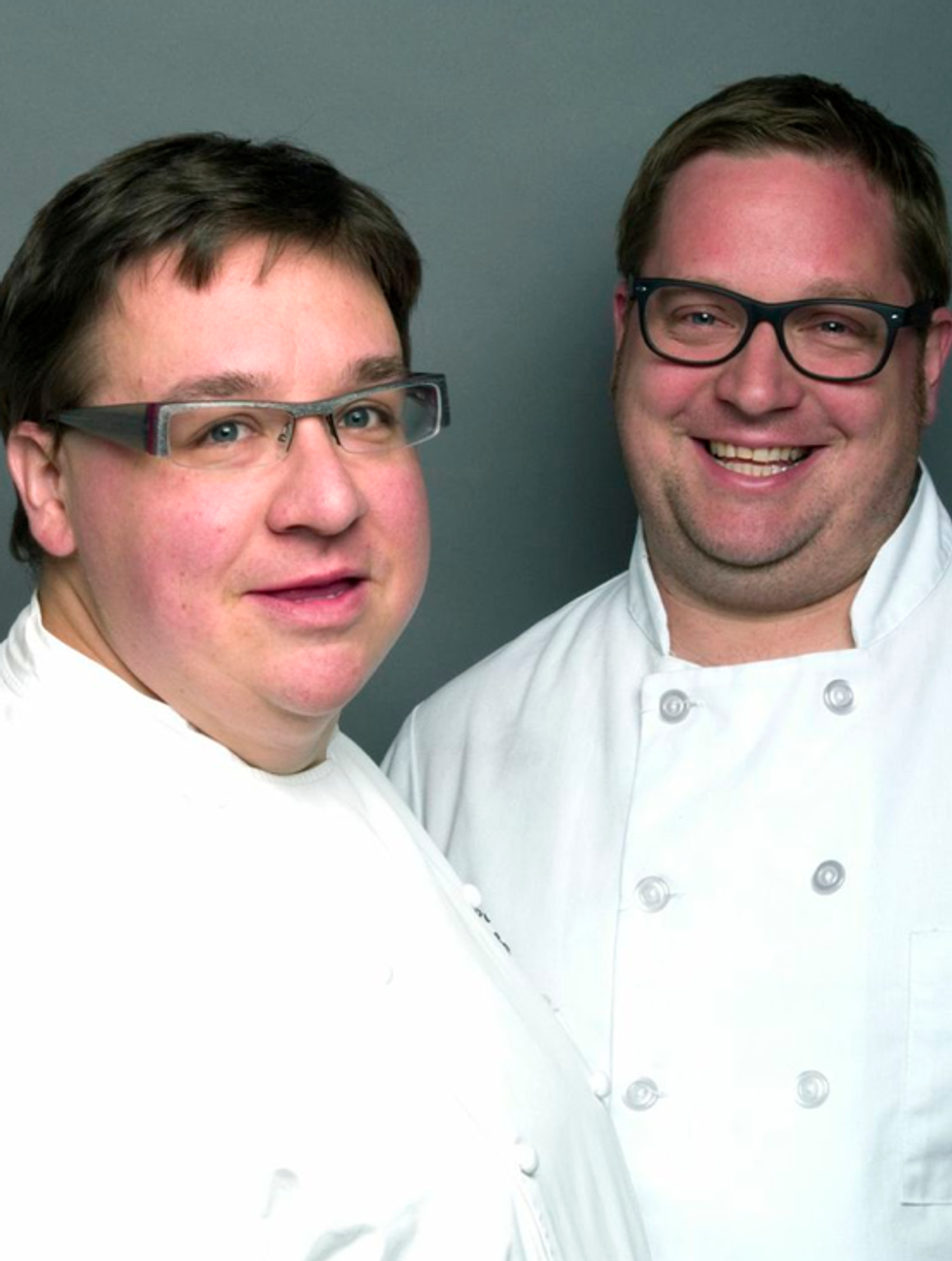 L-R: Pat Sheerin, Mike Sheerin
Each week in our Chefs Off Duty series, we talk to some of our favorite chefs and industry folk around the country to find out their secret late-night spots where they like to grab a bite and a pint when their kitchens are finally closed. Next up: brothers Mike and Pat Sheerin, owners and chefs at Chicago's Trenchermen restaurant.
Where do you like to go eat when you're leaving the kitchen?
Pat Sheerin:
There's a place call
MingHin
in Chinatown that I like. I don't know how long it's been around but it's open until 2 in the morning and it's extremely reasonably priced. It's one of those awesome places where they have pages and pages of stuff [on the menu] and you look around and it's only Chinese people there, which is a good sign.
Mike Sheerin
: Pat and I started going to MingHin one night after Lao Sze Chuan closed and we were out at 3floyds Brewery getting ready for an event. We were hungry as hell and it was late as hell.
What do you like to order there?PS:
The number one thing I always get is the Macau-style pork belly
What is that?
PS:
It's meat off a smaller pig so it's not huge or super fatty. It has a really good meat to fat ratio. It's super tender pork and they serve it just barely warm with the skin like a chicharrón sitting on top. It's super crackly and perfect -- it's never sticky or anything. It's just like they glue a chicharrón on the top and it's awesome!
MS:
I also like to share the wok green beans with green olive and dried shrimp. Another big favorite is the oyster hot pot with scallion and ginger -- it has super plump oysters with tender ginger and charred scallions.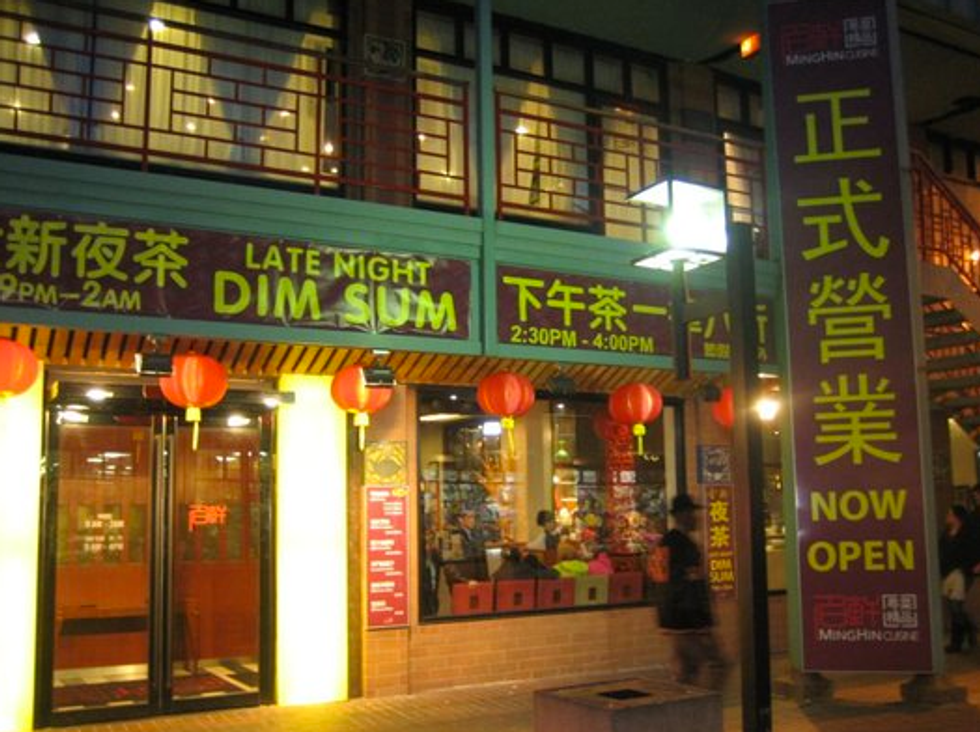 What are some of their other specialties?
PS:
They do this lamb and cumin dish that has a lot of chilies and cumin and it's fantastic because there's this nice little broth that goes with it. They pile a bunch of cilantro on top and you kind of fold it in so it has the bright spots of cilantro with the lamb ribs that have been cut kind of thin so they cook quickly with lots of cumin and chilies.
I also like their shaved jellyfish salad. It's very similar in texture to beef tendon. You know, like, very gelatinous. It's this really sumptuous, super sticky goodness and they serve it cold with XO sauce, which has a lot of chilies, garlic and fermented black beans in it and shaved vegetables.
Any fun memories of nights at MingHin?MS:
My favorite memories are always when Pat orders food there. He likes to start off like we aren't gonna eat a bunch of food or have a bunch of drinks. Then slowly everything gets ordered little by little. The first round of Tsingtao beers go down way too easy and they're shortly followed by a second and third round. Then the hot pots come out. The congee makes its way into the mix. Gotta have some dim sum 'cause they have it going 'til 2am. To me, it's eating dinner with family when we go there.
MingHin, 2168 S. Archer Ave., Chicago; Daily, 8am-2am