We spent an afternoon with superstar street style photographer, Scott Schuman (a.k.a. The Sartorialist), as he took the Canon PowerShot S120 camera out for a day of shooting. Amidst filming, photographing and uploading photos to social media, we talked to Schuman about how to get the perfect shot.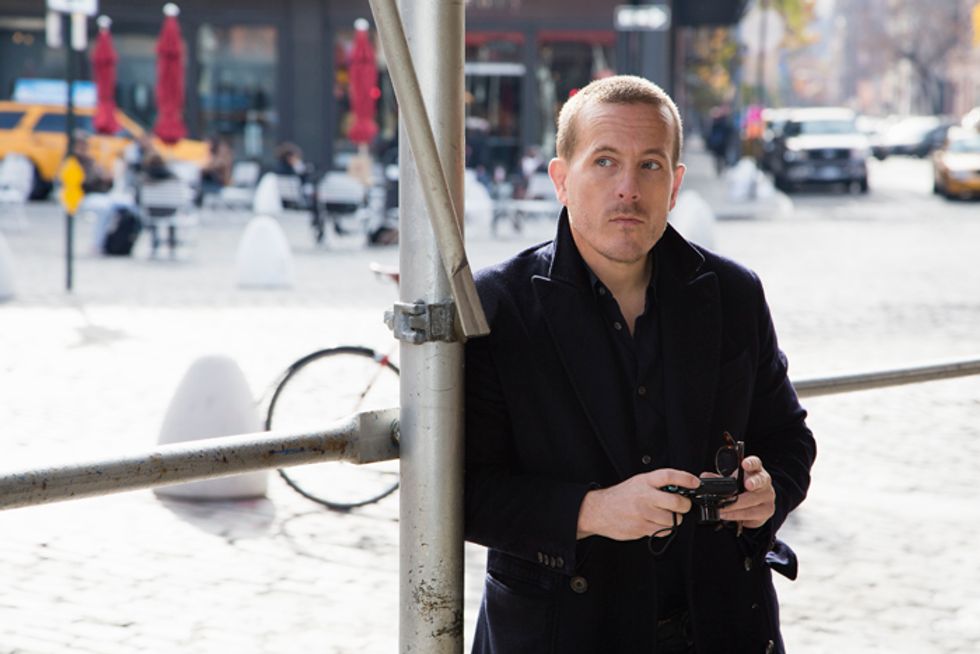 Scott Schuman a.k.a. The Sartorialist


On how to get a natural-looking shot:
"You try not to bring attention to the shooting. I also take a couple of minutes to talk to my subjects. I used to shoot people pretty close to the space where I found them. Now, because I've been doing this longer, I take a little while to walk with them and I'll ask them a couple of questions. It's through that conversation that I can shoot while we're still talking and they're relaxed."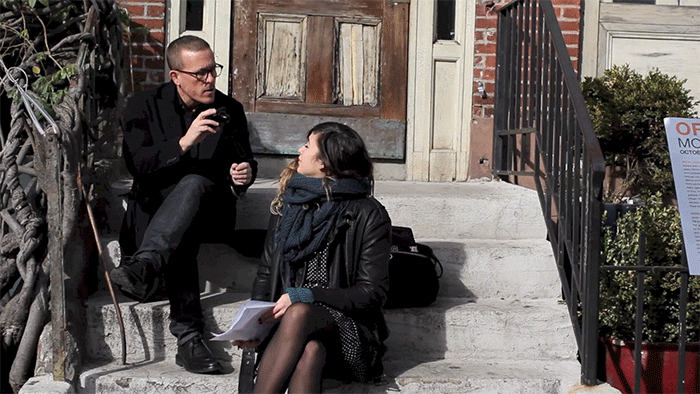 Scott shows us how to work our angles
...
On getting the close-up shots:
"It just comes from practice and focusing on your instincts. Let your eyes lead you. Bruce Weber explained to me how important seduction and desire are to photography. You have to let yourself be seduced by the great qualities a person has. A lot of times you will see someone and think, "Oh, she's so beautiful and she's got great legs." But you can't walk up to someone and say, "Can I take a picture of your great legs?" Instead you can say, "Oh, I'd really like to take a picture of you," and then make sure that the legs are the strongest part of the photograph--that they are positioned in such a way that really highlights their shape."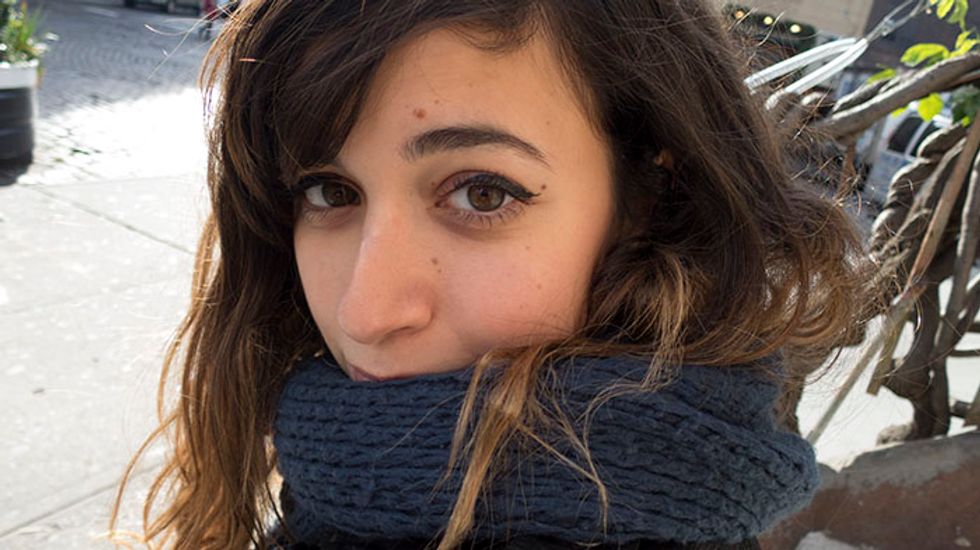 ...
Voilà ! The result.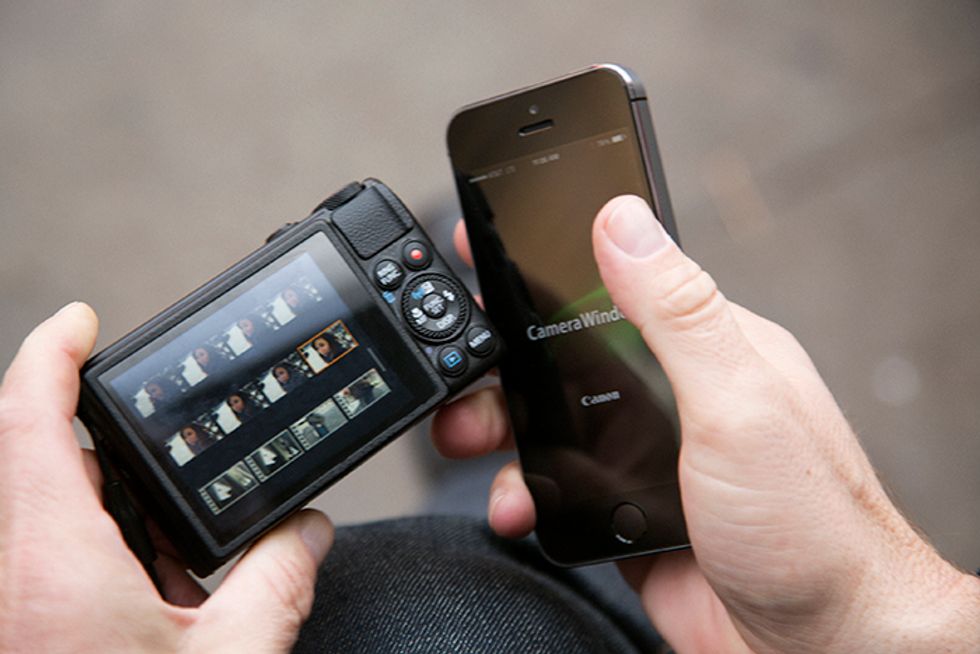 Scott uses the Canon PowerShot S120's built-in Wi-Fi technology and the free Canon CameraWindow app to transfer photos to his smartphone for uploading on social media.

On when to post a photo on social media versus posting on his blog:

"The question I ask is "What do I want to share immediately?" If it's very "of-the-moment" content then I will take a photo to share on social media. I mainly shoot people for the blog and that can do well on social media like Instagram, but sometimes it doesn't because it's overly filtered. If it's an image that's more abstract or compositional with color patterns or textures like cobblestones, the filters can heighten the colors and the shadows and intensify the texture. Shooting with the Canon PowerShot S120 as opposed to a smartphone gives me more control because I can use typical camera functions like aperture or shutter speed. I can have a more shallow depth of field or a longer depth of field. There are more options to play with. The camera also lets you share the images more quickly without having to do other kinds of post-production."
On what happens when people try to get his attention on the street:
"I'm pretty sensitive to that stuff and I know when people recognize me. I feel very self-conscious when people do that."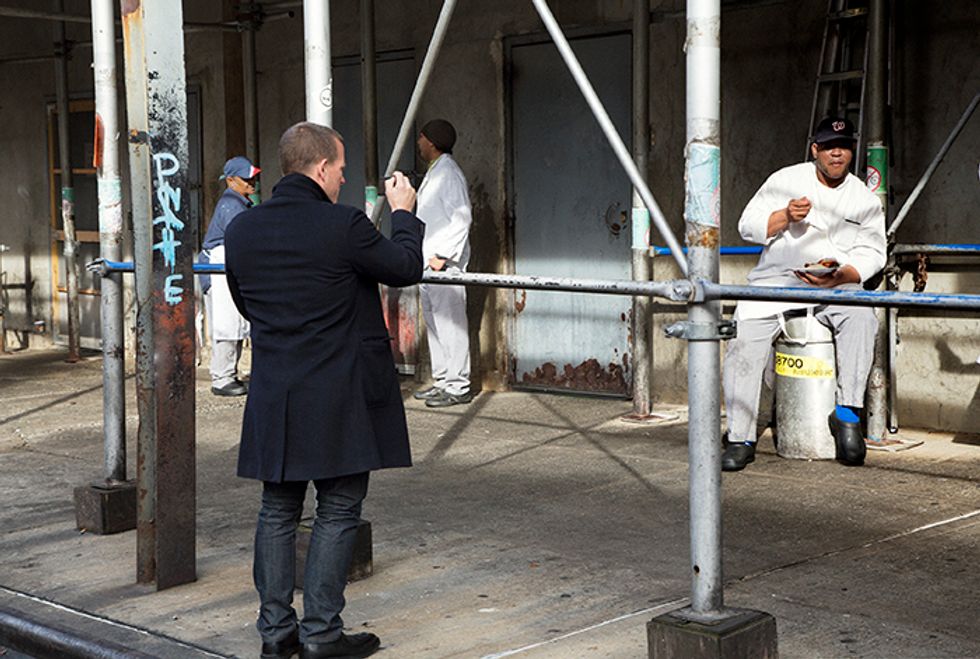 It's not always about finding the 'It Girls.'


On what he wears to shoot street style:
"I like to dress in a way that won't hinder what I'm doing -- comfortable and never too dressed up. I blend in a little bit. But, at the same time, I have to look reasonably cool. I noticed when I started going to fashion week; most of the photographers looked so horrible. When they'd shoot someone it was this natural divide. Now it's a whole different story. I knew in the very beginning that if I was going to shoot these editors in the way that I wanted, they had to understand that I was somewhere between one of them and a photographer. I could talk to them in their language."

On when to use video:
"Most people are not great videographers, but if they see an element with a small amount of movement, they can capture that and make an interesting-looking video. I love magazines and books and sometimes I'll do a little video as I'm flipping through a book at a bookstore to send to a friend as opposed to taking twenty pictures and texting all of those. If you don't have great lighting conditions you can get away with more on video than with a still image  -- you don't notice the light as much on one specific thing since the image is moving."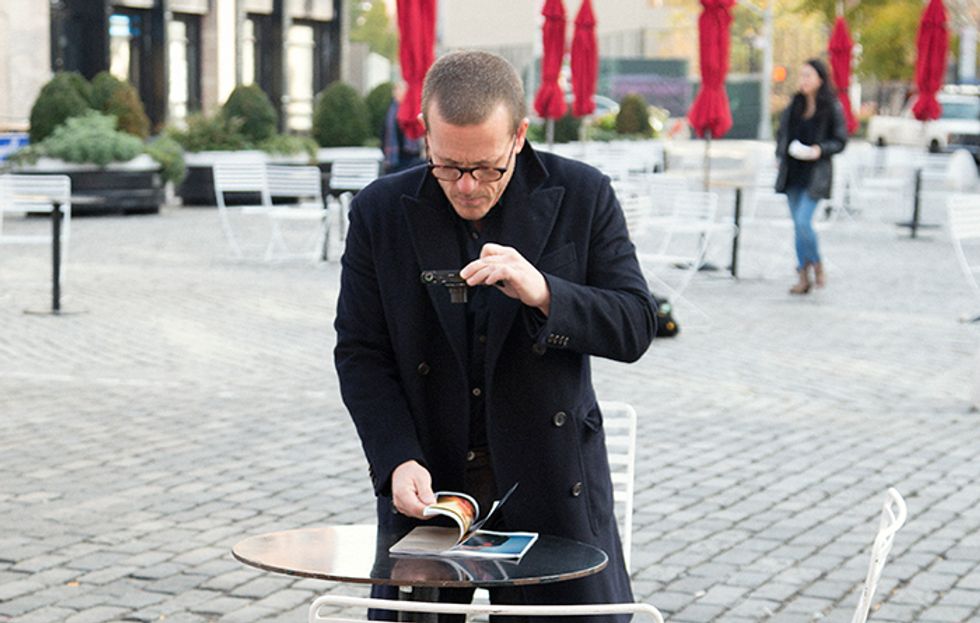 Scott shoots from the bottom up


On searching for new street style subjects:
"Whenever I go somewhere, I ask people if they know of any girls that would be good to meet and shoot. I was just in the Ukraine and, in this case, their heart was in the right place but they kept introducing me to these 'It Girls' that were totally over-dressed. A student or a barista at Starbucks who does her makeup in a particular way or has a particular kind of haircut is more interesting. Ultimately, you have to put in the time and go out and be surprised about who you find. I think my surprise and curiosity really helps me form the image."

On getting the shots no one else will have:
"I stay away from other photographers. I'm trying to find something different. I know a lot of people want to get a picture of Anna Della Russo or another well-known editor but I'm much more interested in finding the next Anna Della Russo. To me, the mystery is much more interesting than the trend. Also, the more you get to know someone, the harder it is to shoot them. It's a natural human thing that goes back to the idea of desire and seduction. It's like, "Who is that? Who's that mysterious girl over there? Who's that handsome guy?" I want my photographs to be people with the clothes just helping tell the story of who they are -- or who I imagine them to be."


On what never fails to catch his eye:
"High heels and girls with short hair. I think it's because both are not easy to do. It's not easy to have short hair as a girl. It's so much easier to have long, beautiful hair because girls think the guys will like it. I think it's a personality thing. If a girl is strong enough to have a really cute, short haircut, then they're usually strong enough to wear more interesting outfits. They might put more thought into how they dress and be a little more challenging with fashion. High heels are the same thing. If she's going to put up with the pain of wearing high heels, she's probably going to have some other interesting thing about her outfit."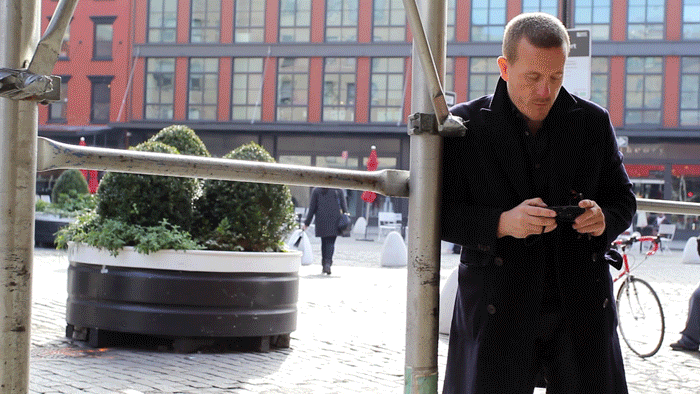 Scott gives a second glance.
Check back on papermag.com to see more BE READY moments with Chris Benz, Johnny Wujek and Jenny Johnson!