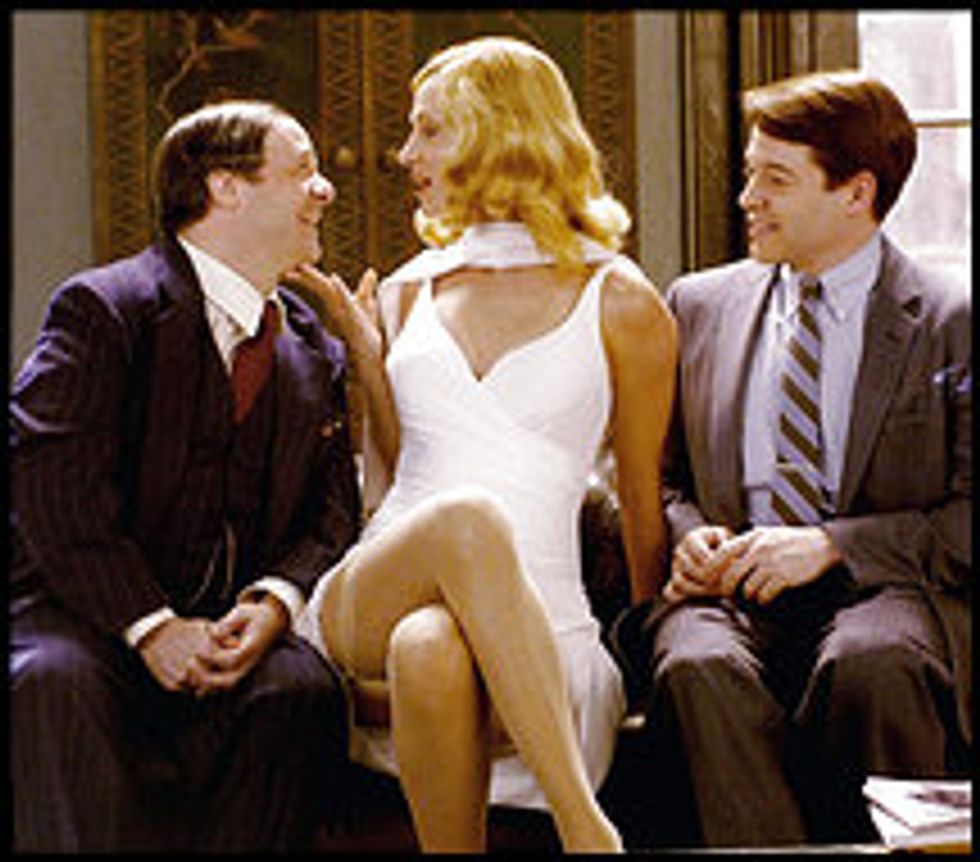 Year end lists are a hoot and a holler. They give us something to argue over, even as we wonder about many of the books, records, even movies that we haven't seen. The newest version of the Producers is one that I would have thought would be relegated to many of the year's "worst" lists, by spirit or name. Our own critic Denis Dermody reports mass walkouts among critics. The Times hated it and so did almost everyone else including Terry Lawson, film critic at the  Detroit Free Press who wrote "There are bad movies, there are terrible, misguided mistakes and there are unbearable and embarrassing ordeals. 'The Producers: The Movie Musical' is all of those."      ,

Yet somehow Steven Hunter of the Washington Post has found the movie less than great but pretty good. Go figure. He writes: "It's too long to be great and it's too square to be great and it's too loud to be great and it finds homosexual effeminacy too funny to ever be called great, but I can't imagine anyone coming out sadder than they went in, other than the few remaining Nazis who will remember, after all, that the Fhrer was a great dancer and feel that aspect of his personality has been slighted."

Is he saying that anyone who doesn't like the movie is a Nazi?