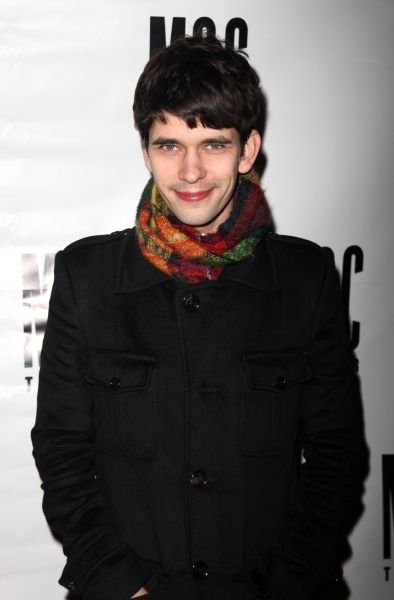 In the midst of all the Fashion Week madness,
The Pride
opened Tuesday night Off-Broadway at the Lucille Lortel Theater.  It was slightly fitting, as the play is more fashionable than your average theatrical production. There's a sultry set (that easily swings back and forth between 1958 and the present, the two time periods in which the play takes place); a handsome pair of on-the-rise actors (
Hugh Dancy
and
Ben Whishaw
) in chic costumes; and a healthy amount of buzz about whether or not Whishaw, who plays Dancy's lover in the play, is gay or straight in real-life. Dancy is spared the speculation having recently tied the knot with
Claire Danes
.
The after-party, at the
Maritime Hotel
, was also cuter than most play openings. Dancy stuck close to Danes while guests like
Andy Cohen
,
Piper Perabo
,
Lily Rabe
and
Jill Clayburgh
helped them celebrate. Whishaw -- who also gained attention this year for his role as John Keats in the film
Bright Star
-- broke our heart in the play as Oliver, a man coming to terms with his unaccepted sexuality in 1958. He also brought a dry humor to the anonymous-sex-addicted parallel version of the character set in the present. We were therefore sad when Whishaw (who was rocking a black Eastpak backpack throughout the party) politely declined an interview explaining he was a bit too "pissed." (We love the Brits!) But we more than understood, since we too also had a few glasses of wine. .
The Pride
had a successful run in London in 2008 and at Tuesday night's party, first-time playwright
Alexi Kaye Campbell
expressed hopes for a Broadway move, but with the mixed reviews and a
not-so-great one in the Times
, it's unclear whether or not that will happen. We're pulling for it though. We went to see it on Valentine's Day and we felt a satisfying sense of emotional exhaustion at the plays end, making our lack of a valentine seem a little less significant. These characters had a much more heartbreaking story to tell.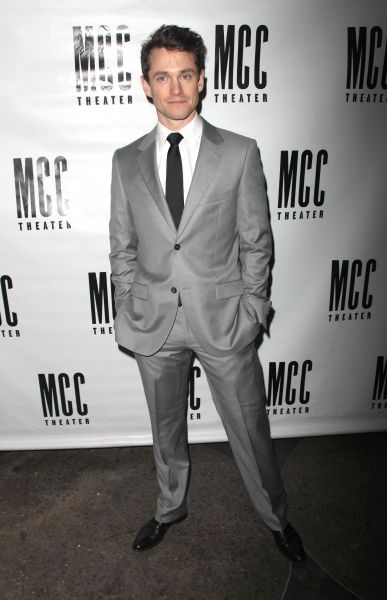 The Pride
runs through March 20th at the Lucille Lortel Theater. Pictured are Ben Whishaw and Hugh Dancy from the opening night party courtesy of
Broadwayworld.com