Oh me oh my,  Adventures in Babysitting is getting re-made! Why mess with something so good, people!  Raven Symone is set to star as the Elisabeth Shue character. We rented this fine film so many times that the lady at the video store would say things like, "Adventures in Babysitting... again?" And cute lit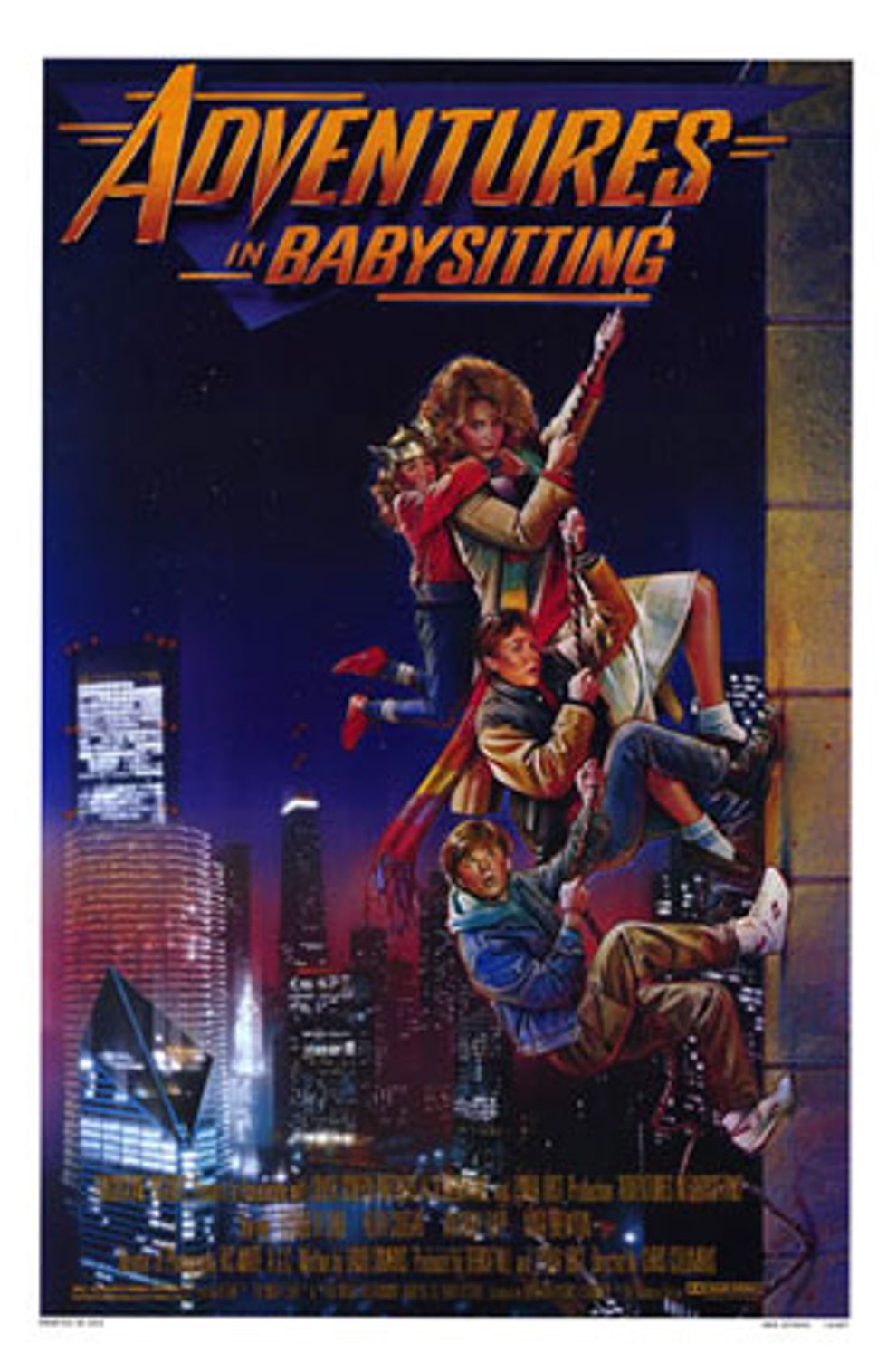 tle us would reply meekly, "yes..." Entertainment Weekly's popwatch weighs in on these recent, kind of upsetting developments and raises some interesting questions: ''If Shue and her charges flee into a black club and she's gotta sing the blues to get out... where will Raven et al find themselves?  Honkytonk?''

Here is one of our favorite lines from  the original:

Sarah: Thor's my hero.
Brad: Thor's a homo.

Said Dennis Dermody, Paper's film dude, the tagline to the remake should be:

"Who's dat babysitter?'

Now that's so Raven -- or is it?