From a sci-fi thriller to a documentary on the life of a fashion legend, PAPER's Dennis Dermody rounds up the must-see films this month.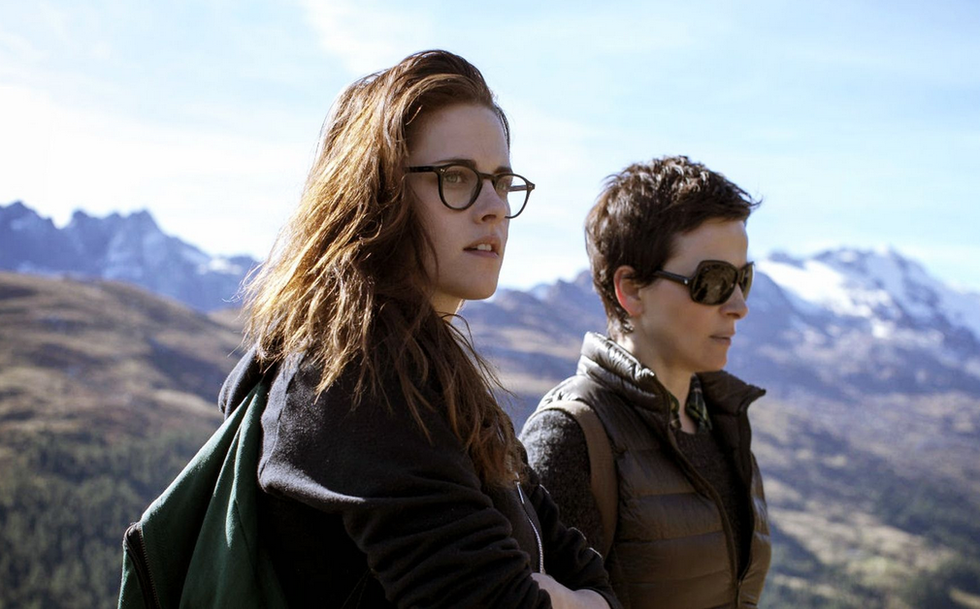 Clouds Of Sils Maria
Juliette Binoche is just sensational as the international film star Maria Enders who is being coerced to star in a revival of a play that kick-started her career twenty years earlier. Now she will be playing the doomed older woman in the lesbian "amour fou" and she struggles with the role reading lines with her devoted assistant (Kristen Stewart -- who is stunning). Chloe Grace Moretz nicely plays the scandal-plagued Hollywood star taking the lead in this theatrical enterprise. Olivier Assayas's exhilarating new film has a
Persona
-like vibe as the relationship between the Enders and her assistant begins to blend with the play. But there are so many wonderful mysterious, layered, moments -- much like the title's natural phenomena -- when a band of clouds appear in the Alps and snakes up the river in Sils Maria as a harbinger of bad weather ahead.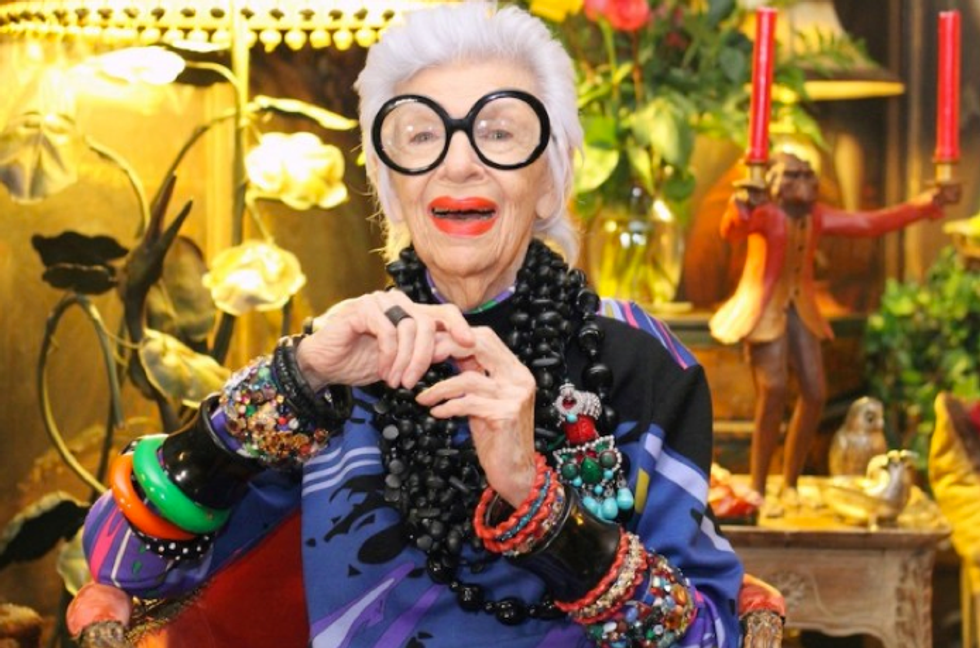 Iris
A fabulously entertaining documentary by the legendary Albert Maysles about the "rare bird of fashion," Iris Apfel, a 93 year old iconoclast. With her trademark oversized glasses, incredible strands of necklaces,  and arms draped with bracelets she cuts a striking, outrageous figure.  "Individuality -- so lost these days," she says. Starting as decorator she really hit her stride when museums began creating installations devoted to her sense of "style". But what the movie also captures is her loving relationship with her husband Carl, who turns 100 during the making of the film. Their obvious devotion to each other gives this delightful film it's true heart.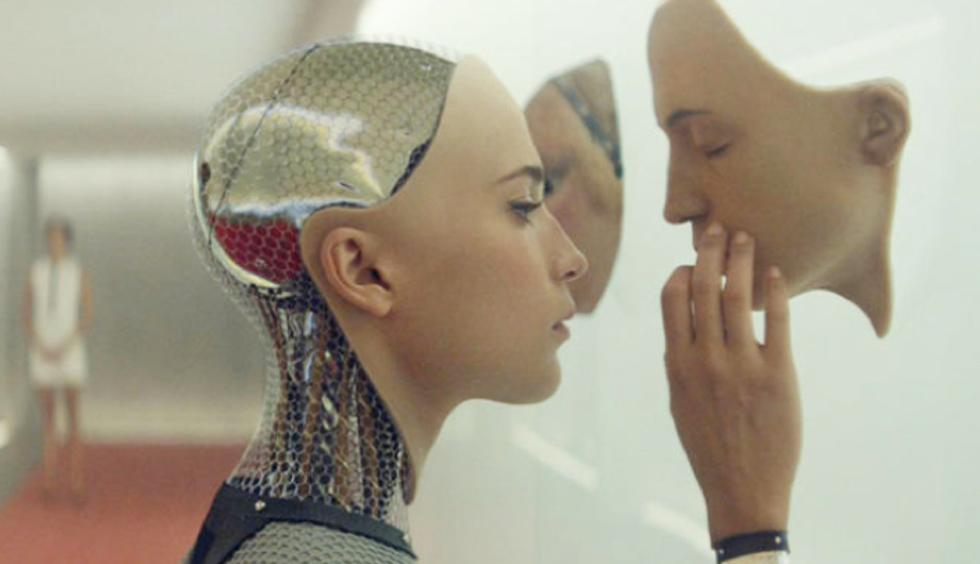 Ex-Machina
Alex Garland's (screenwriter for
28 Days Later
) directorial debut is this sleek, stylish, sardonic sci-fi tale starring Domhnall Gleeson as Caleb, who wins a contest to spend a week with his reclusive coding-genius boss Nathan (Oscar Isaac) at his remote retreat to assist in a mysterious experiment. When Caleb arrives by helicopter to a subterranean complex in the middle of desolate mountainous splendor, he meets his host, who has created an artificial intelligence in the shape of Ava (Alicia Vikander) -- part beautiful woman/part machine. Caleb is given the task of interviewing Ava over the course of his weekly stay. As he does so he begins to distrust the beer chugging "dude"-ish Nathan and wonder if something more sinister is afoot. Visually stunning, I loved the way this played out -- it has a nice nasty sting.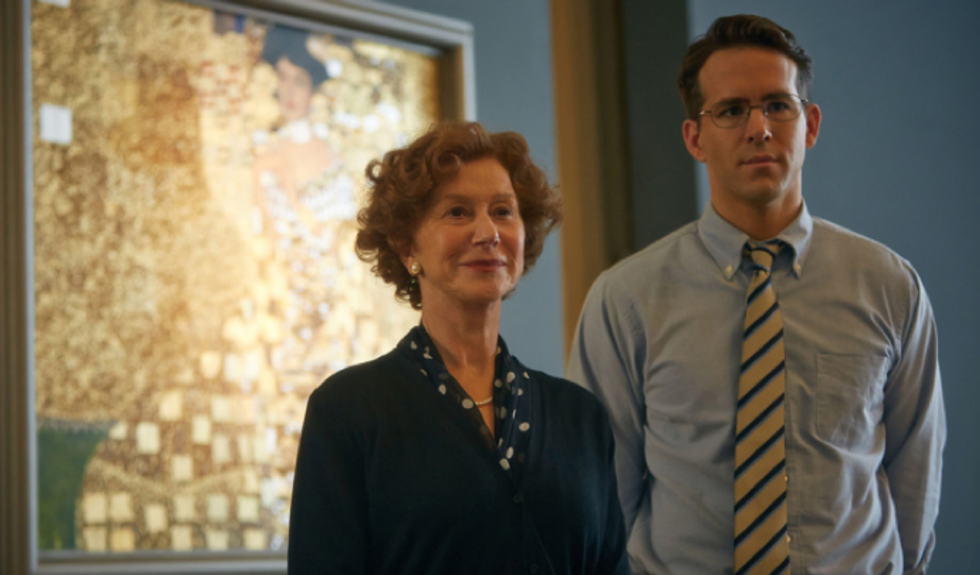 Woman In Gold
Helen Mirren is winning in this true-life story as Maria Altmann, a regal, prickly, elderly woman who runs a dress shop in California. She ropes in a relative Randol Schoenberg (Ryan Reyonlds) to help her get back a painting stolen from her family by the Nazis in Vienna right before World War II. It is Gustav Klimt's famous painting of her beautiful aunt Adele and considered Austria's Mona Lisa, so much effort is made to thwart them (a struggle that took years and even went before the Supreme Court). Maria also has to confront the ghosts of her past, and there are poignant and suspenseful reenactments of when she and her husband had to flee the country before the war. The cast is warmly engaging, although the Austrians she comes up against in her quest for reparation are painted ludicrously villainous. But it's hard not to root for Altmann's justice.
You May Also Like