Annnnd, here's Gilbert Gottfried reading 50 Shades of Grey. Hearing him screech "my nipples pucker at his touch" is absolutely how everyone needs to start their Friday. [TheDailyWhat]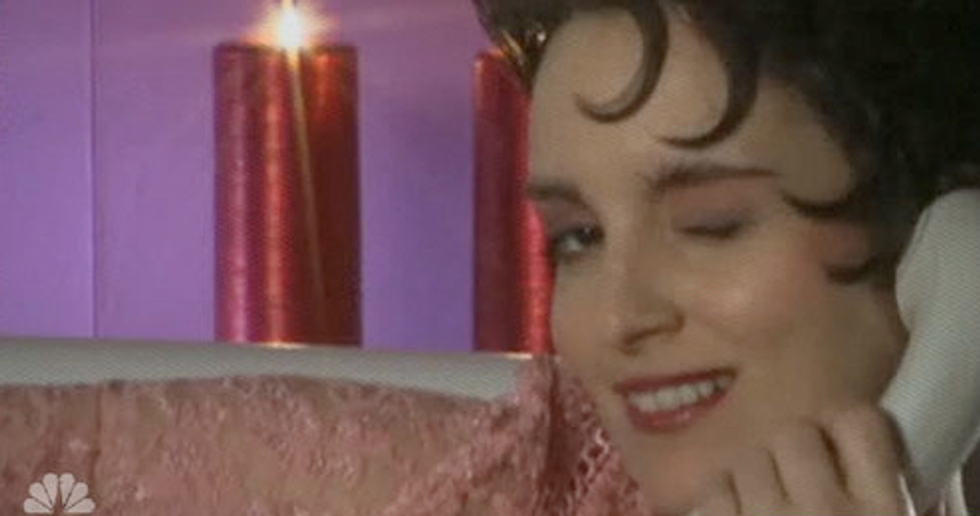 Happy birthday, Tina Fey! [Dlisted]


Here's Emma Stone and Andrew Garfield singing about The Amazing Spider-Man in German. Wewanttobefriendswithyouguys. [Buzzfeed]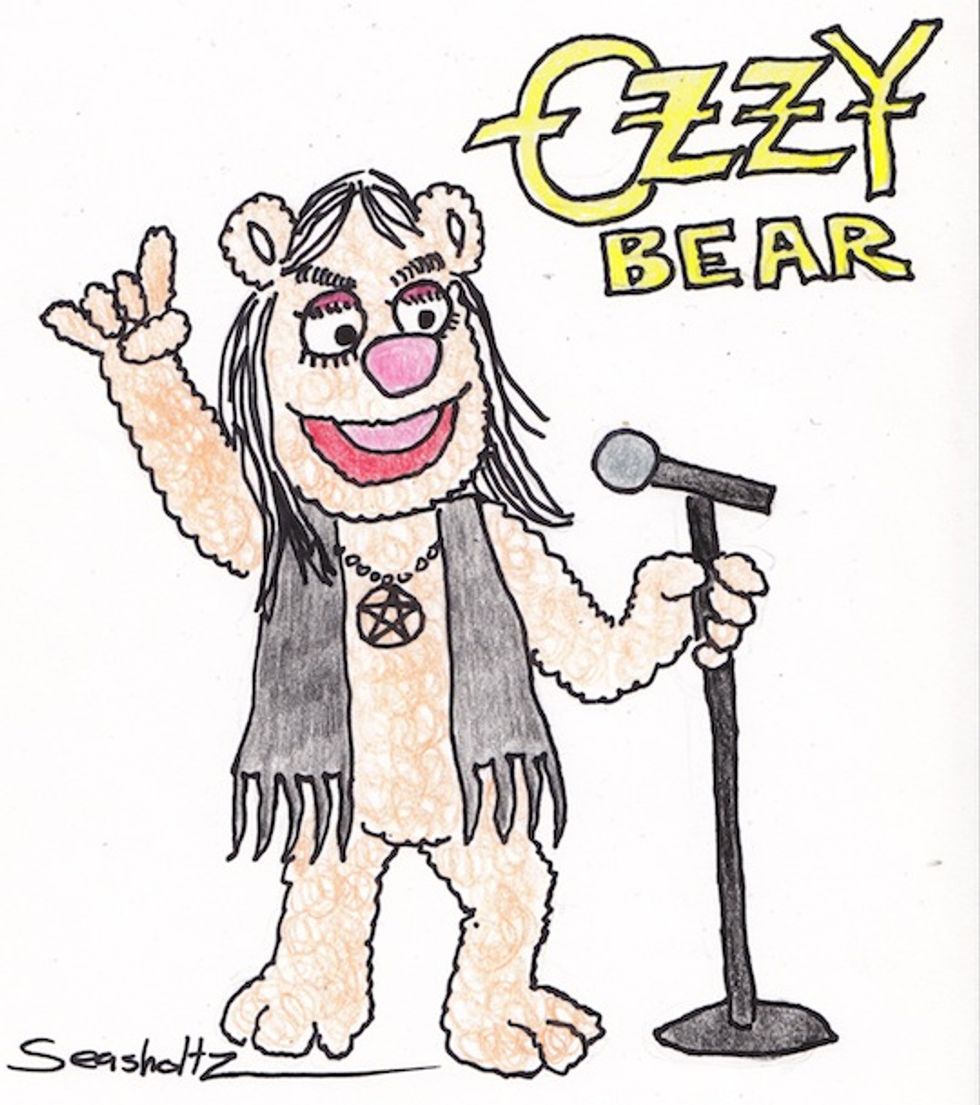 The Fozzman Cometh. [Uncle Shappy's Chuckle Parlour via The Daily Dot]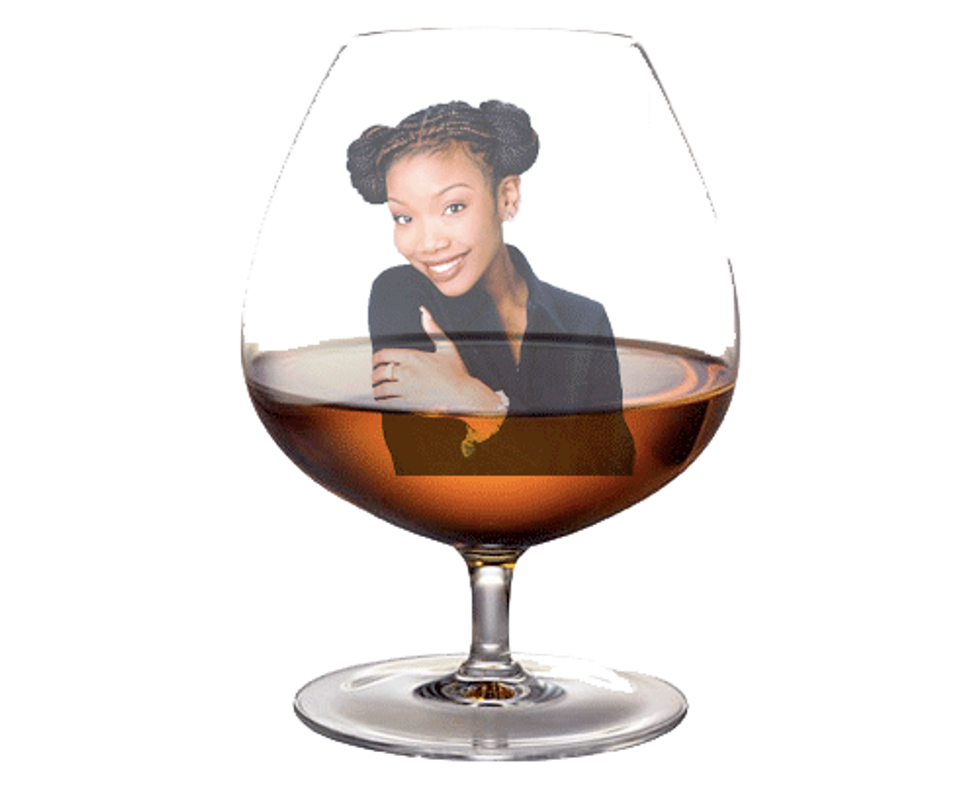 Brandy brandy
. [FuckYeah1990s via
SnippySpy
]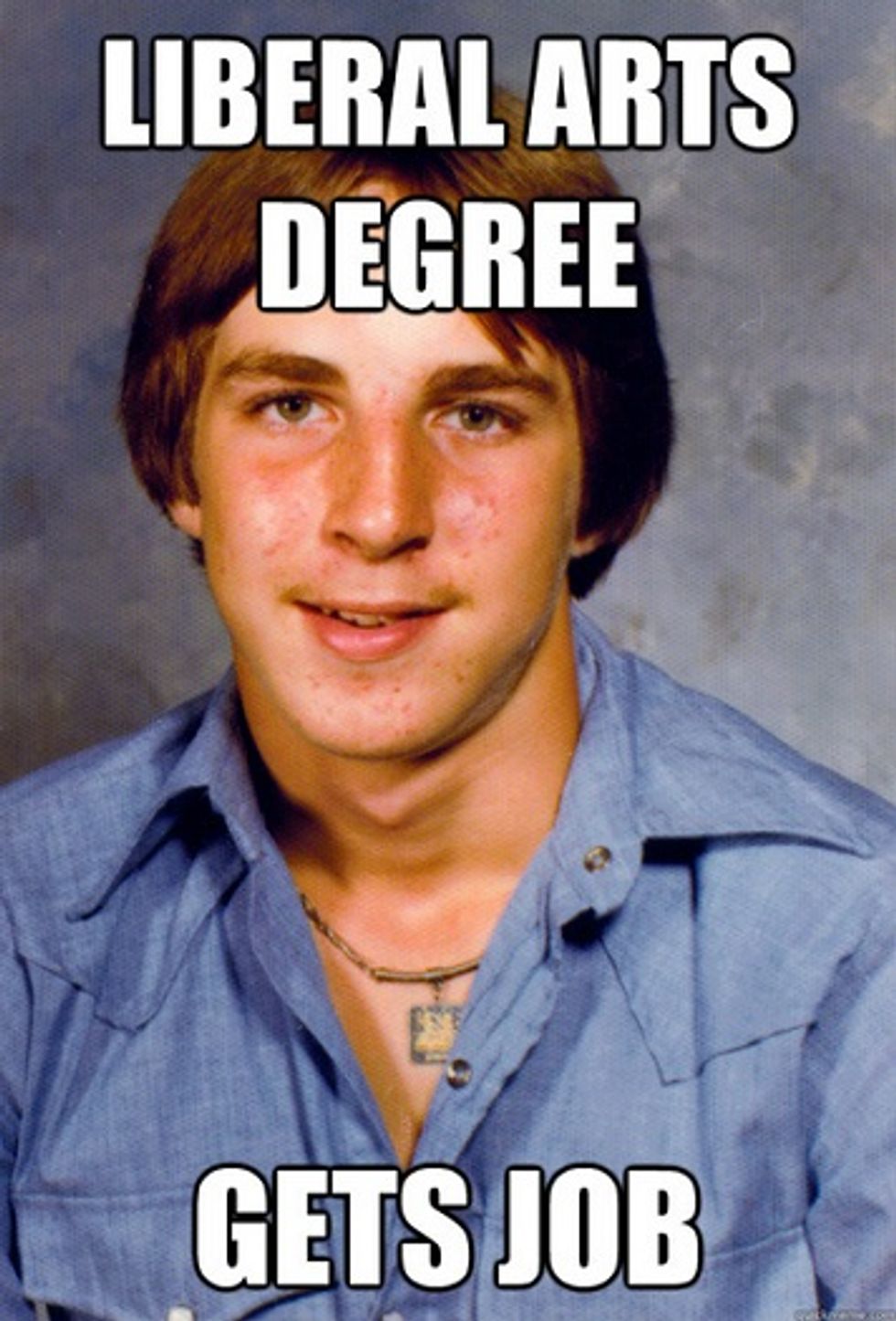 The Old Economy Steven meme is pretty funny, but mostly just makes us want to drink and drink. Check out much more of him, if you can accept the fact that you won't retire until you're 80 without breaking into a cold sweat, at Uproxx.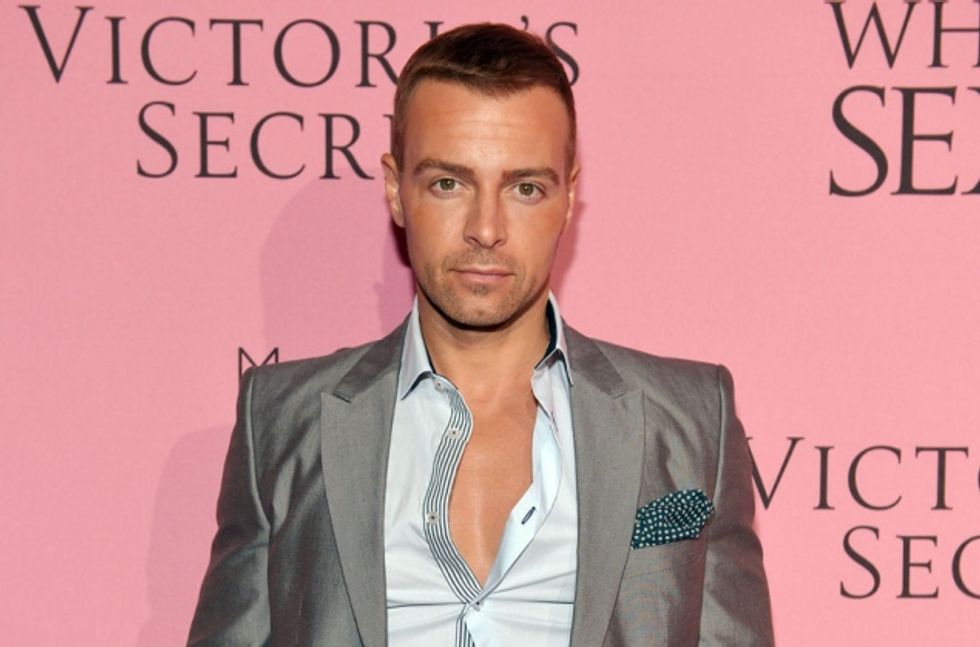 *Whoa! Joey Lawrence just signed a deal to join a Las Vegas Chippendale's troupe. [NYDN]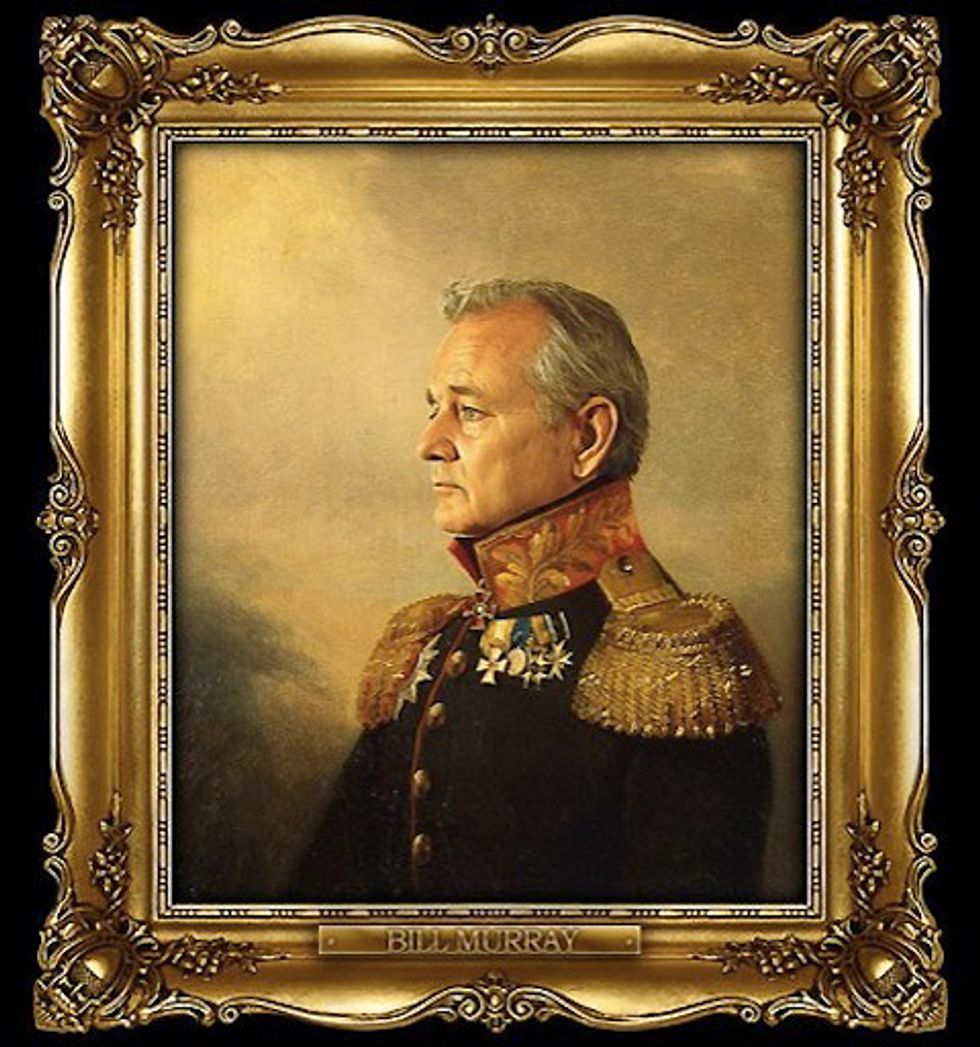 Bill Murray as a Russian general by artist Steve Payne. More portraits of Steve Jobs, Clint Eastwood, Morgan Freeman and other celebrities at
Lost at E Minor
.
The back-itch-wiggle is one of our favorite dog moves of all time.
These French bulldogs
really know how to kick it. [PleatedJeans]
*Stop it, Joey Lawrence.