The Met Ball
is all about a cute duo. Sure, actual
couple-
couples attend and walk the red carpet together, but very often designers and editors arrive and mingle with friends, muses and various and sundry buzzy celebrities. Here are our favorite twosomes of the night,
couple
-couples included.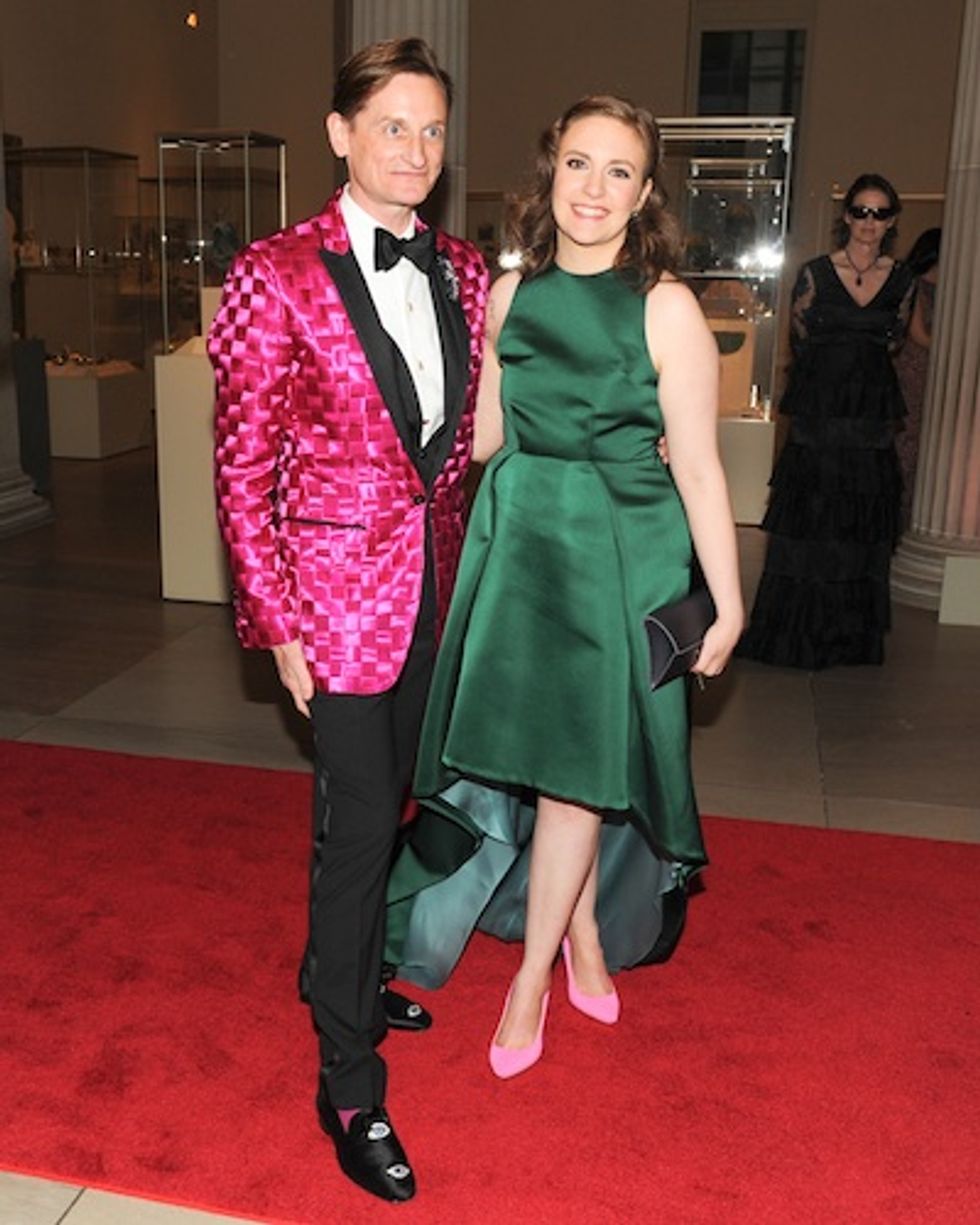 Hamish Bowles and Lena Dunham. Apparently Hamish saw these Stella McCartney heels in Lena's closet and told her she just had to wear them!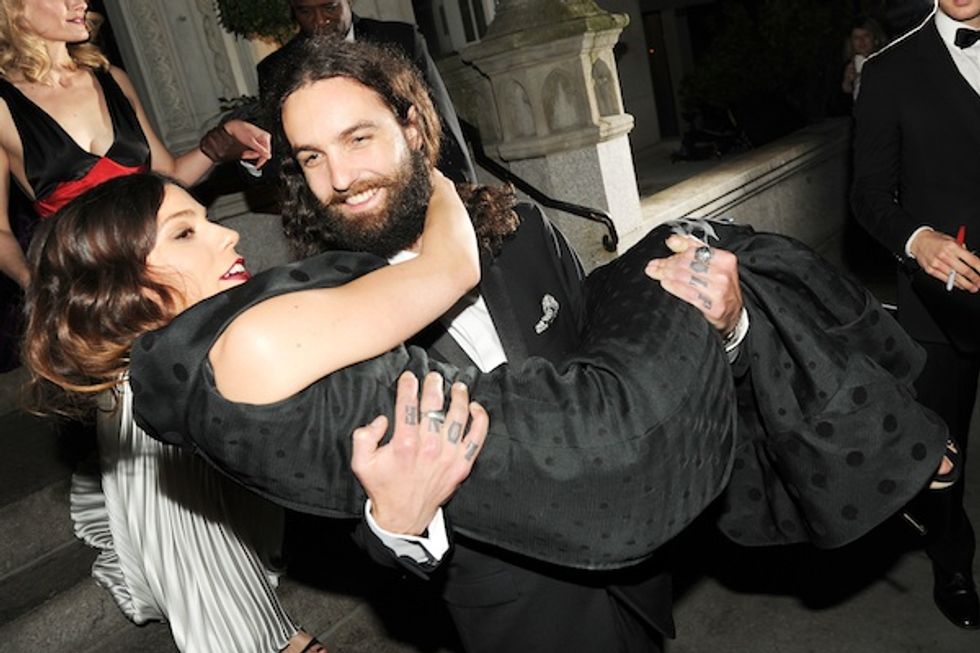 Ally Hilfiger getting swept up by boyfriend Steve Hash on the steps of the Met.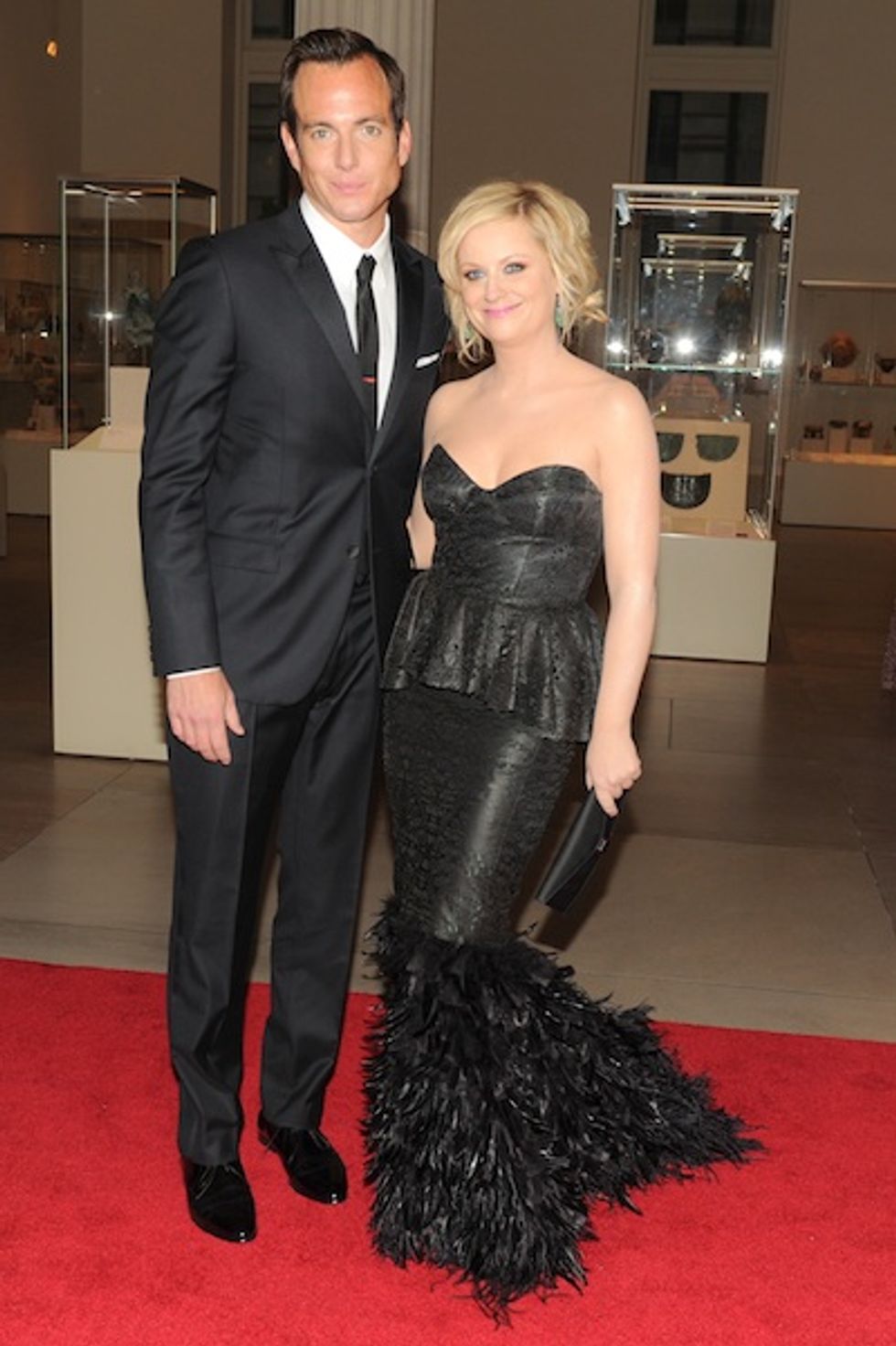 The cutest couple of comedy Will Arnett and Amy Poehler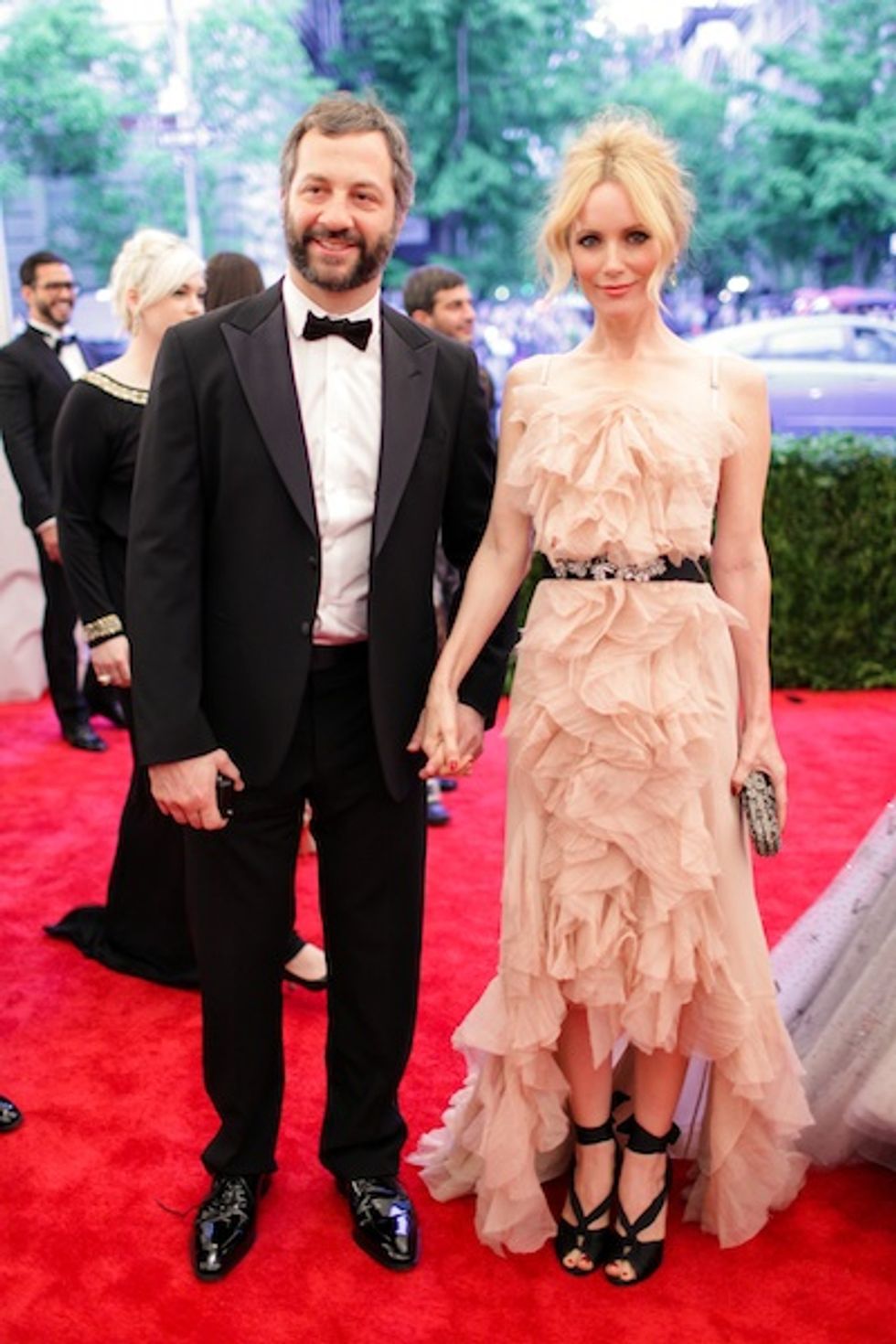 The other cutest couple of comedy Judd Apatow and Leslie Mann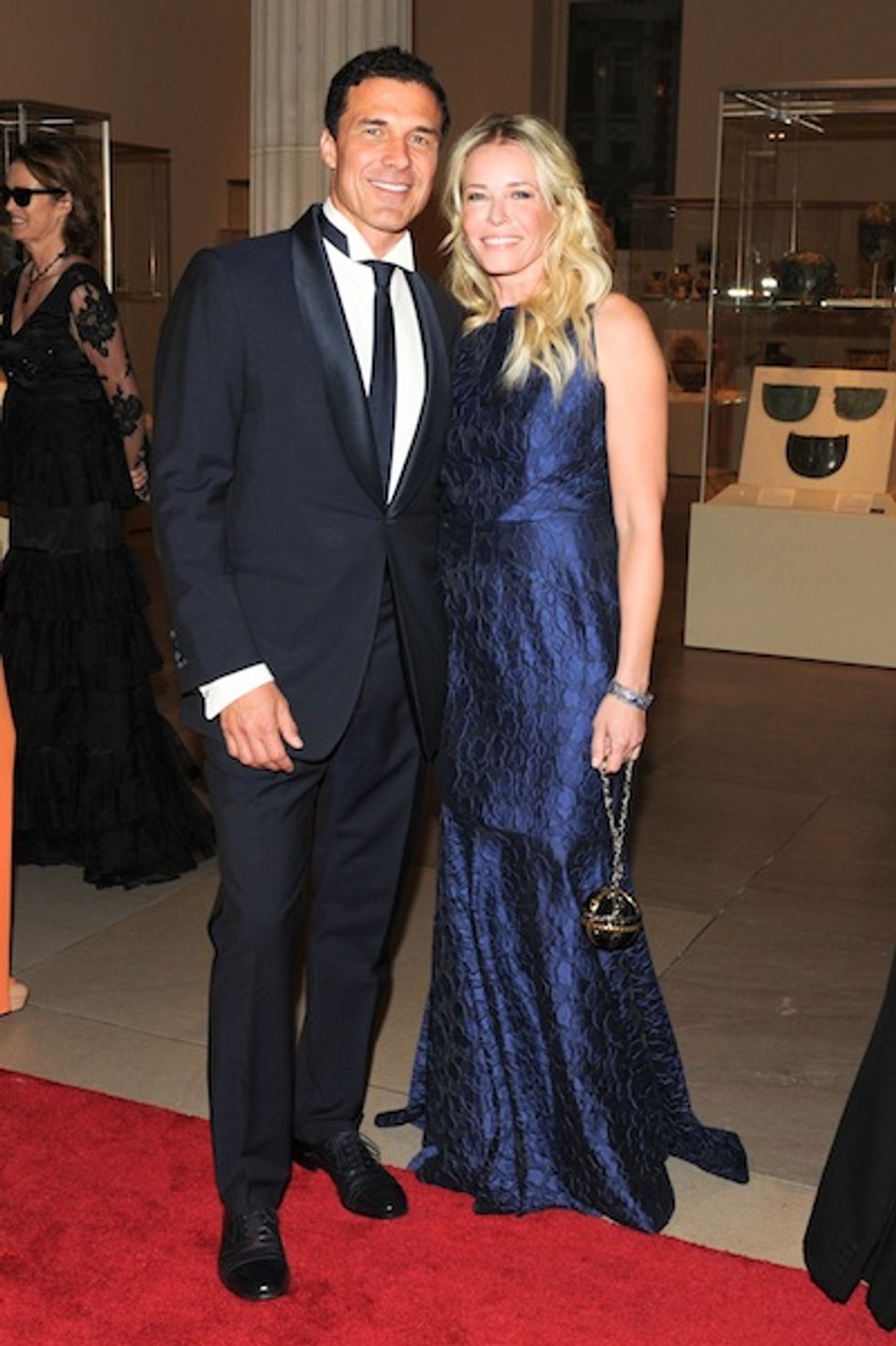 On-again couple Andre Balázs and Chelsea Handler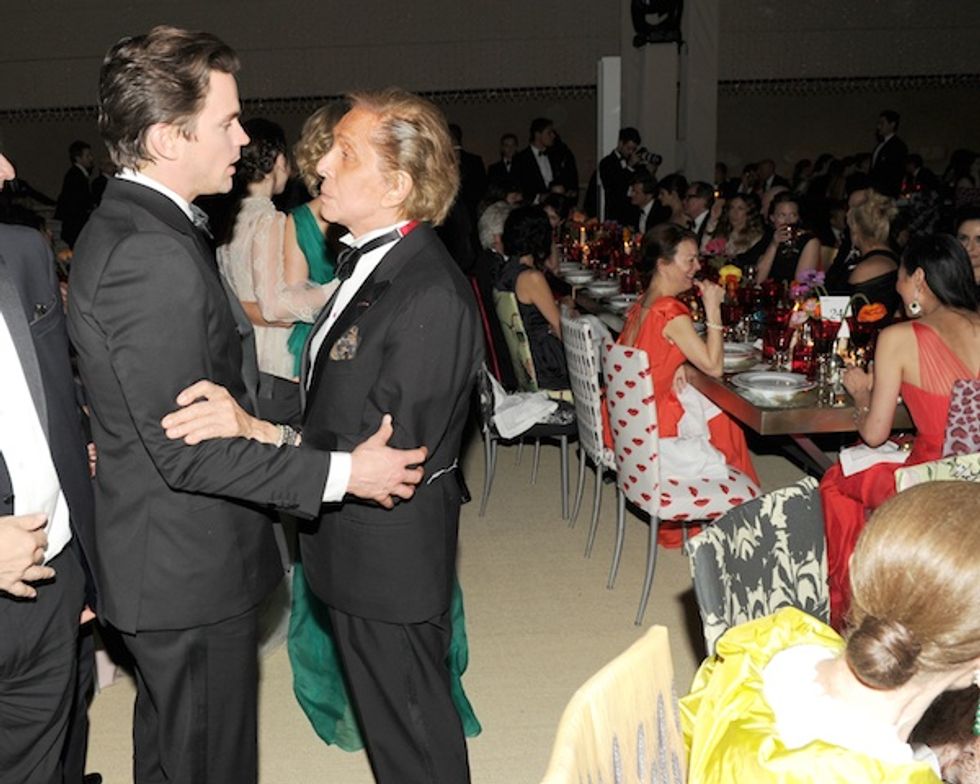 Love this shot of Matthew Bomer having a "moment" with Valentino.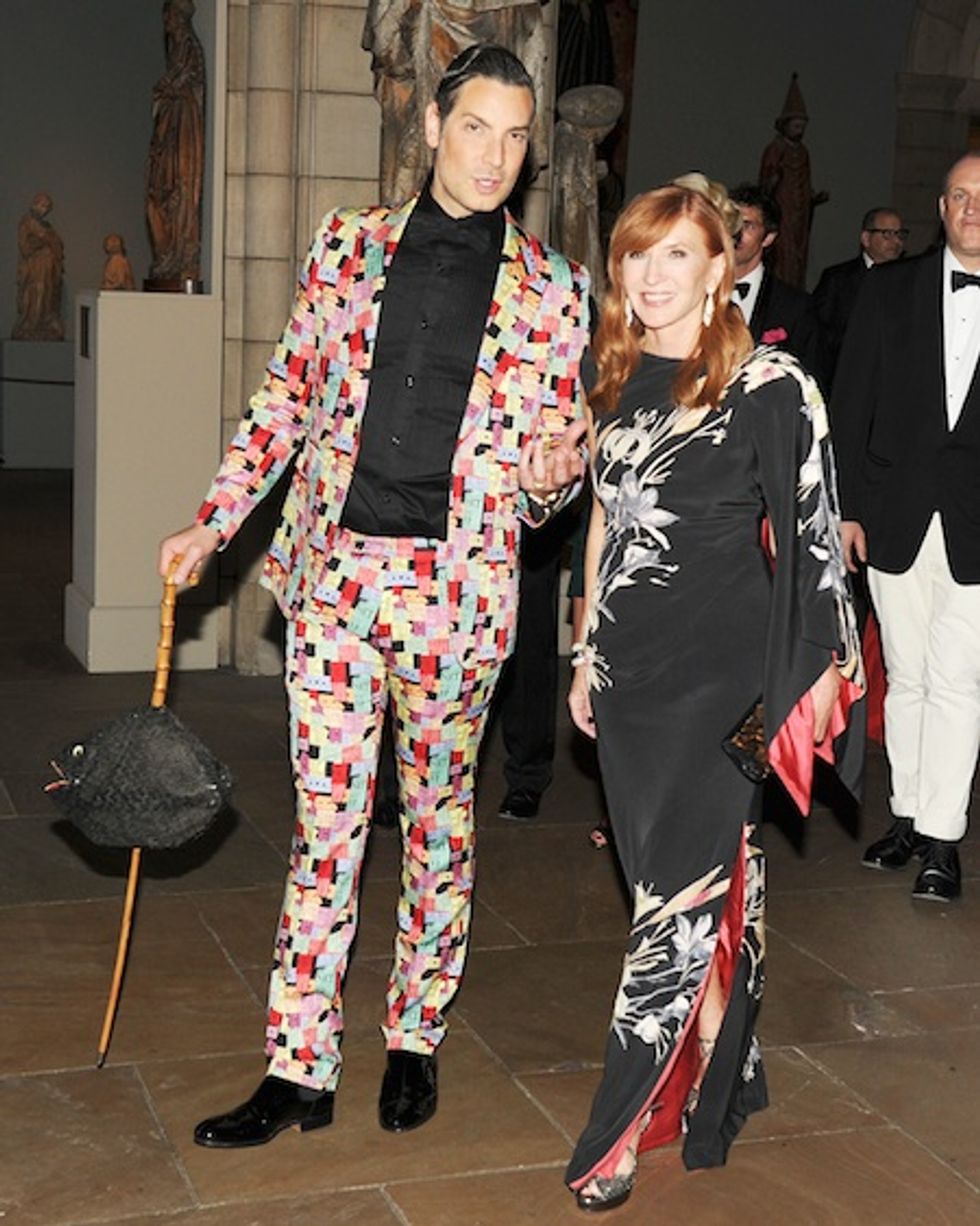 It's a pattern party with Decades' Cameron Silver and Nicole Miller.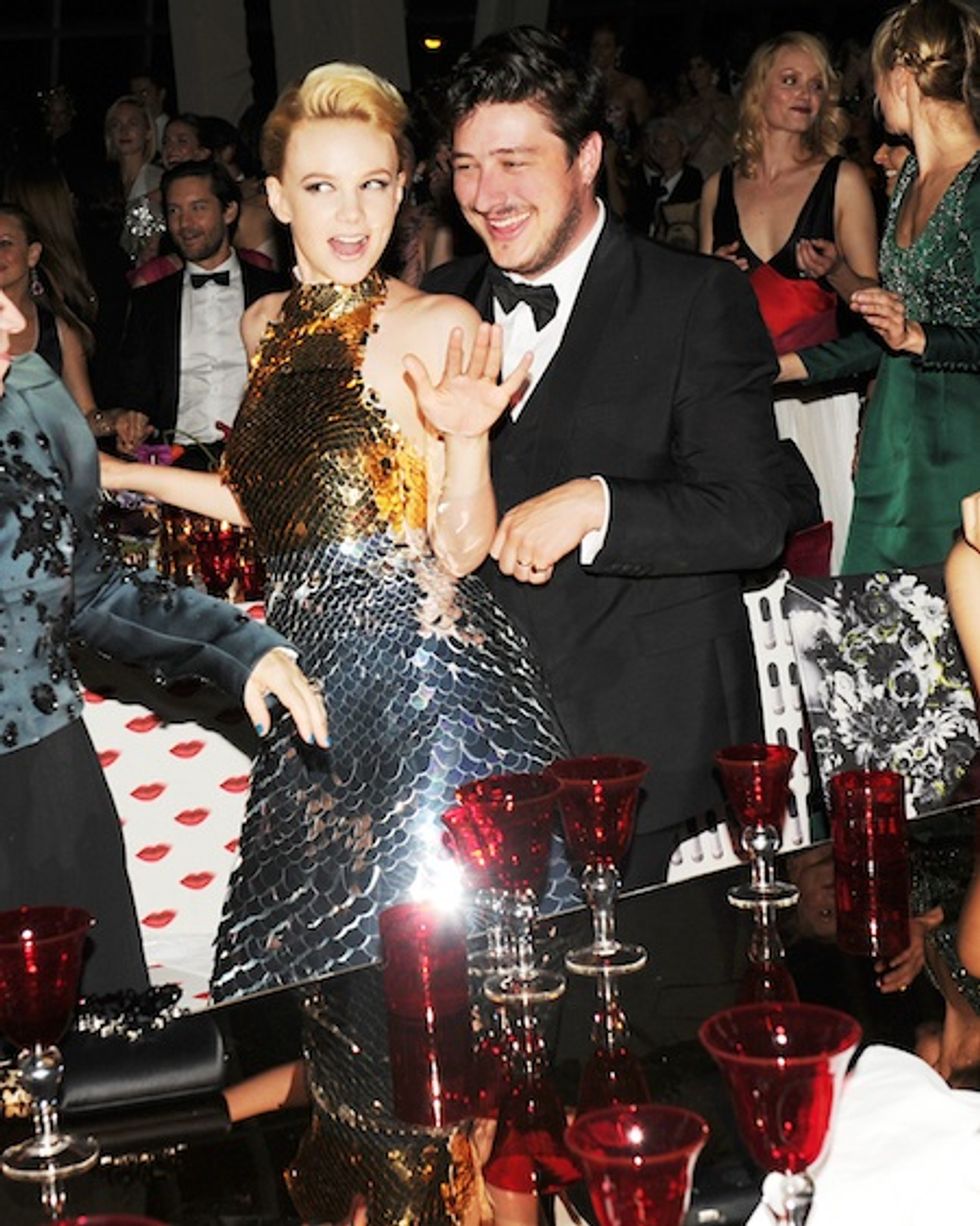 Recently-married couple Carey Mulligan and Marcus Mumford actually look like they're having fun.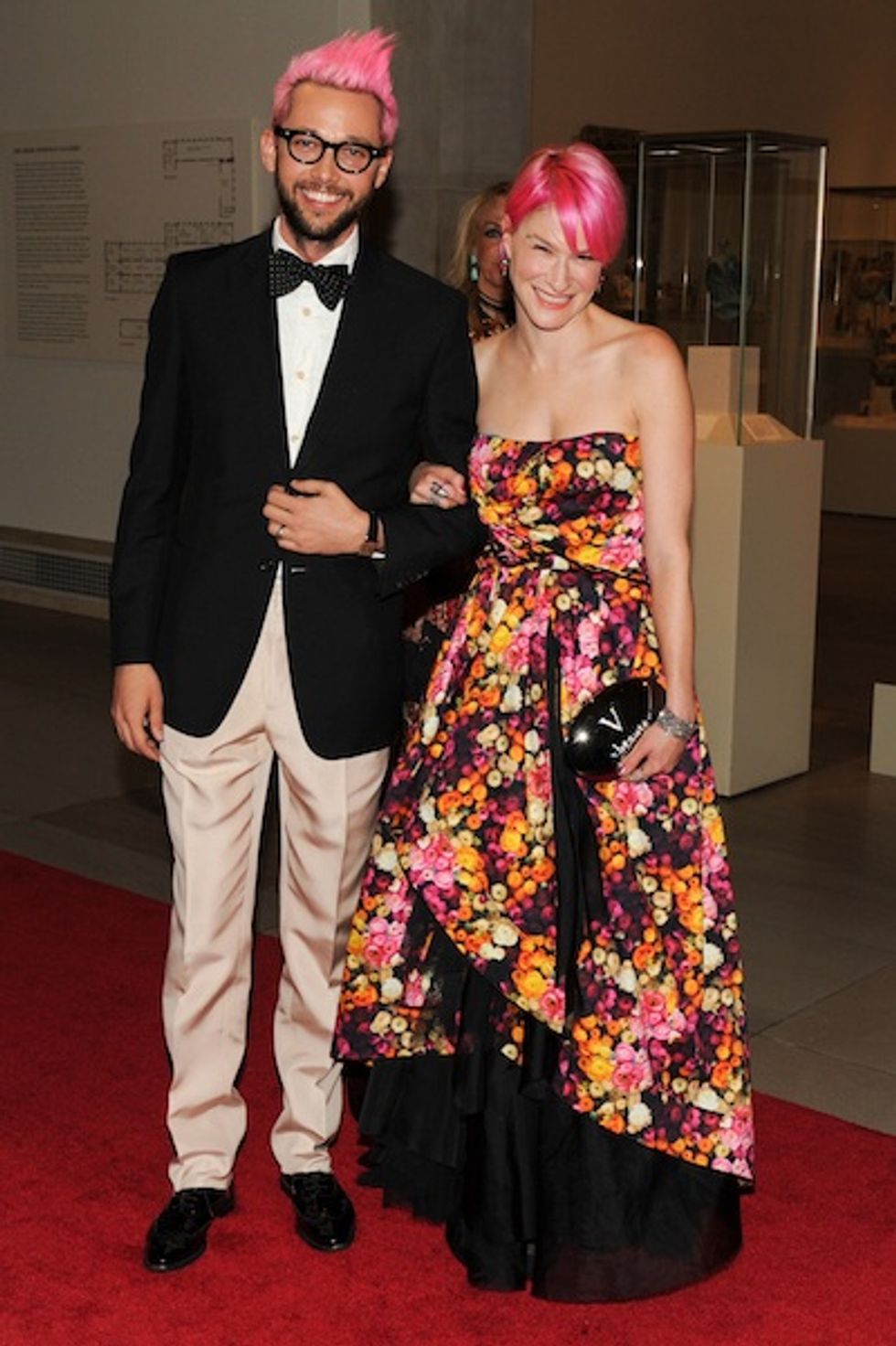 Pretty in pink: Chris Benz and Julie Macklowe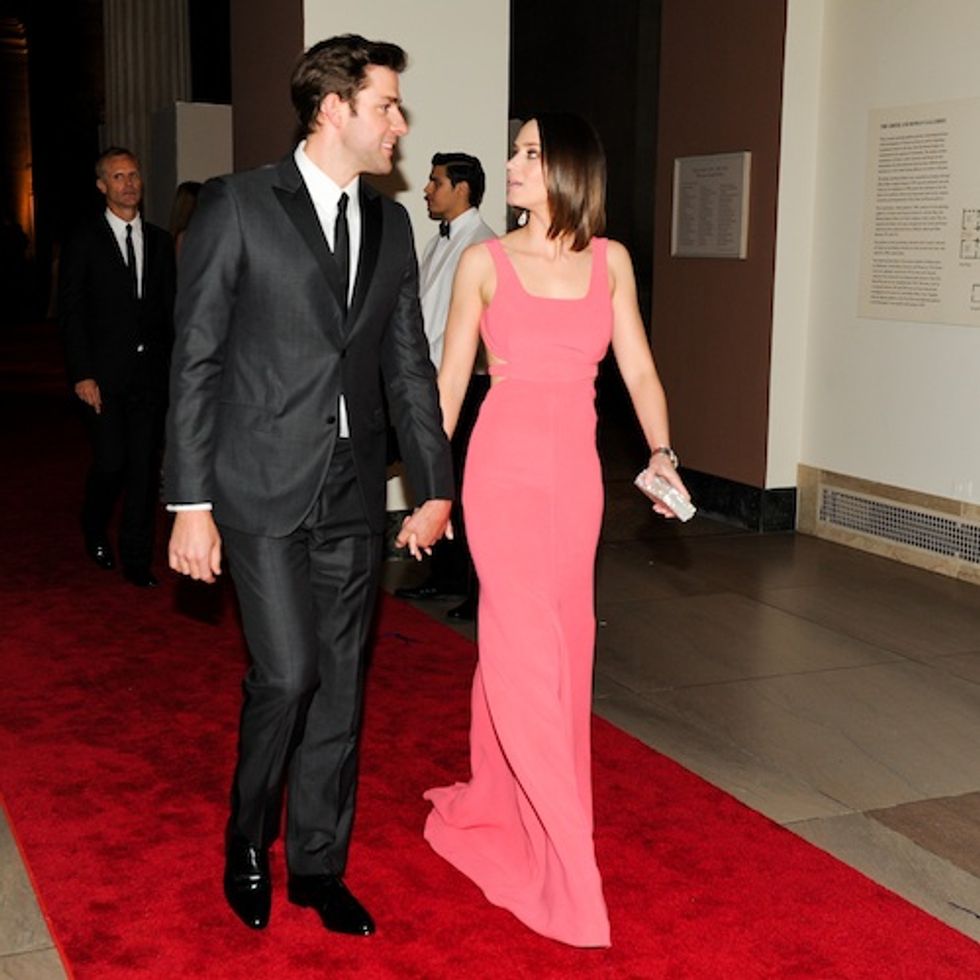 John Krasinski and Emily Blunt are just so elegant together!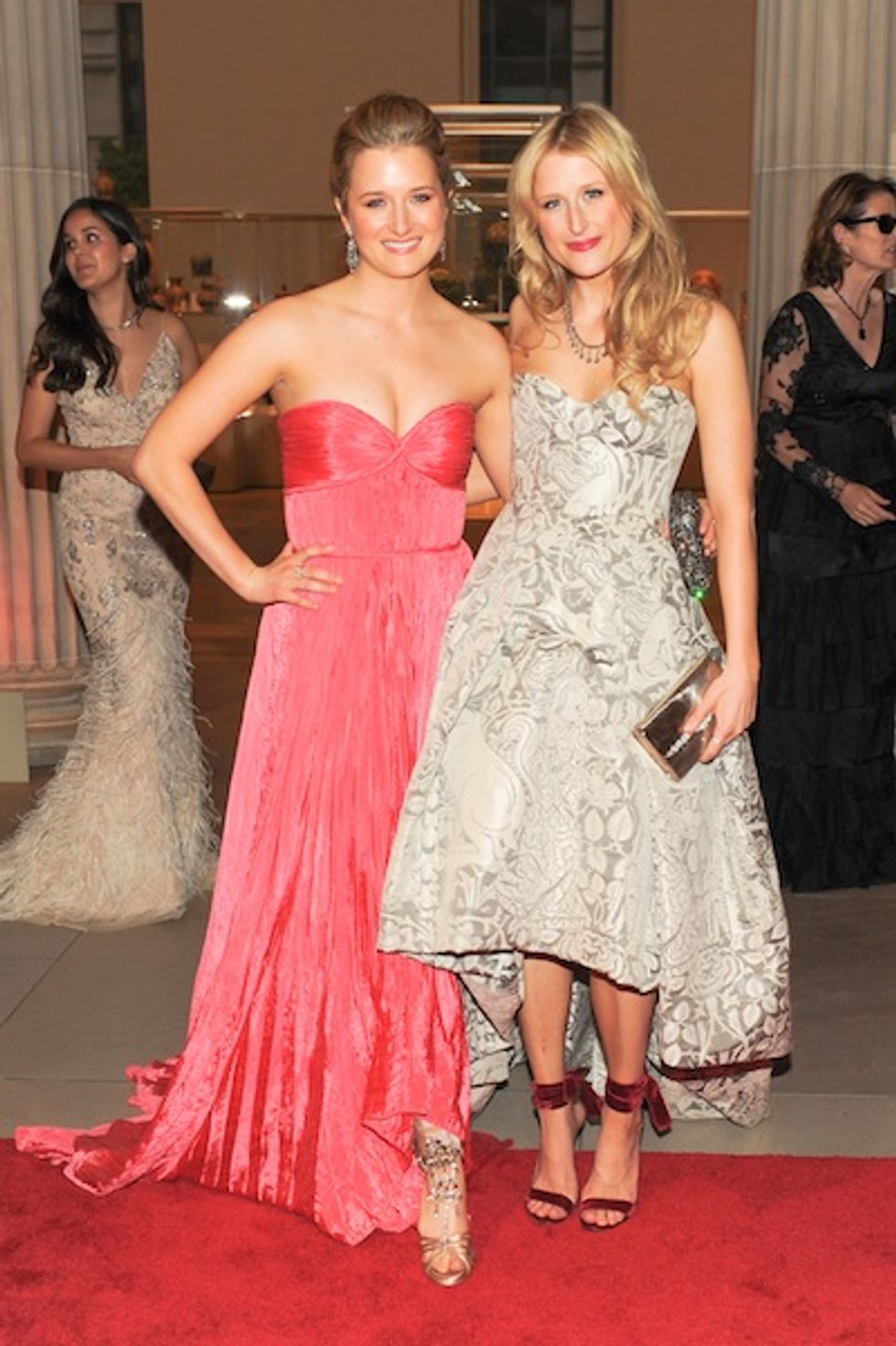 Sister, Sister: Gracie and Mamie Gummer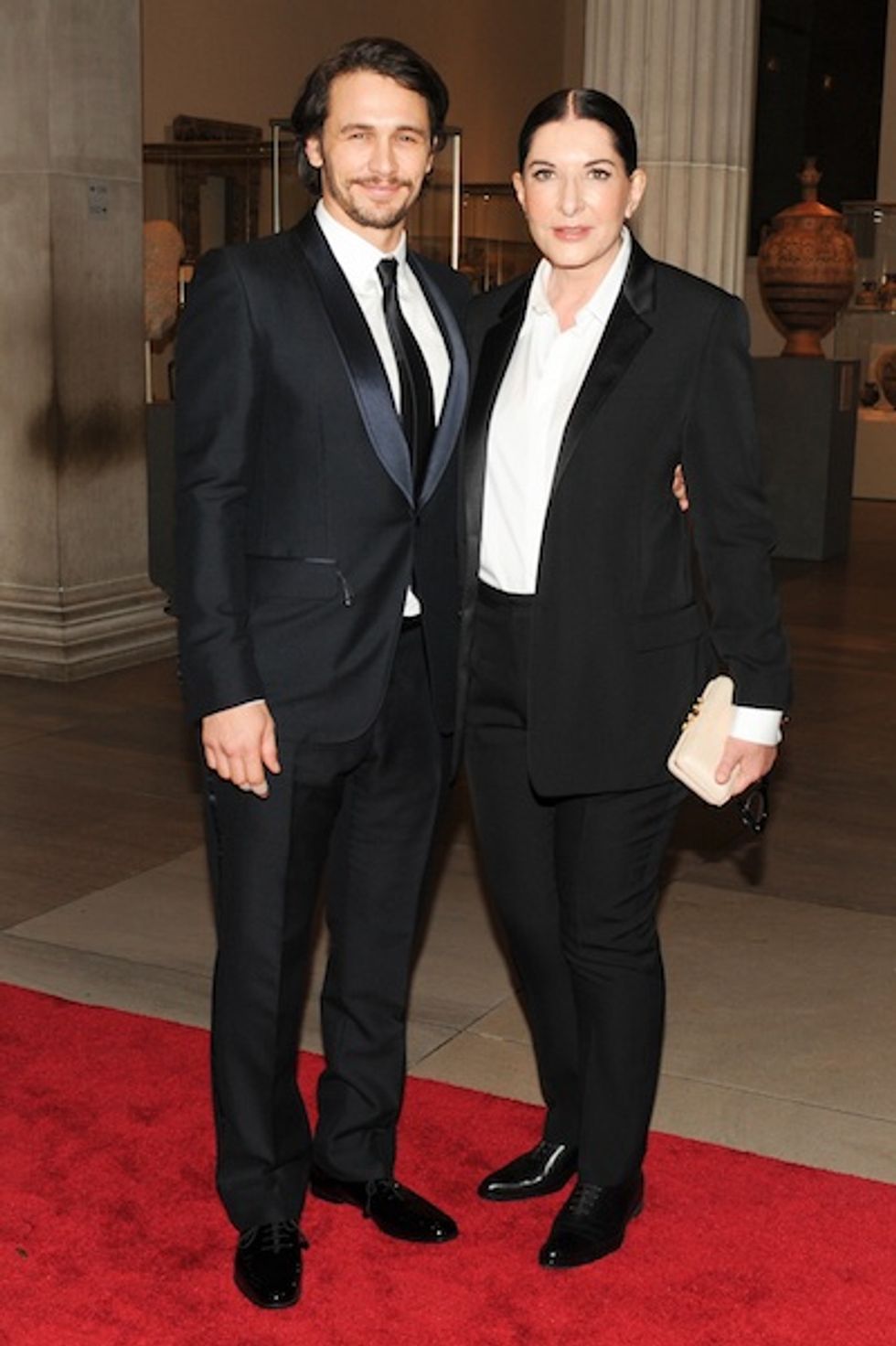 Arty for the party: James Franco and Marina Abramovic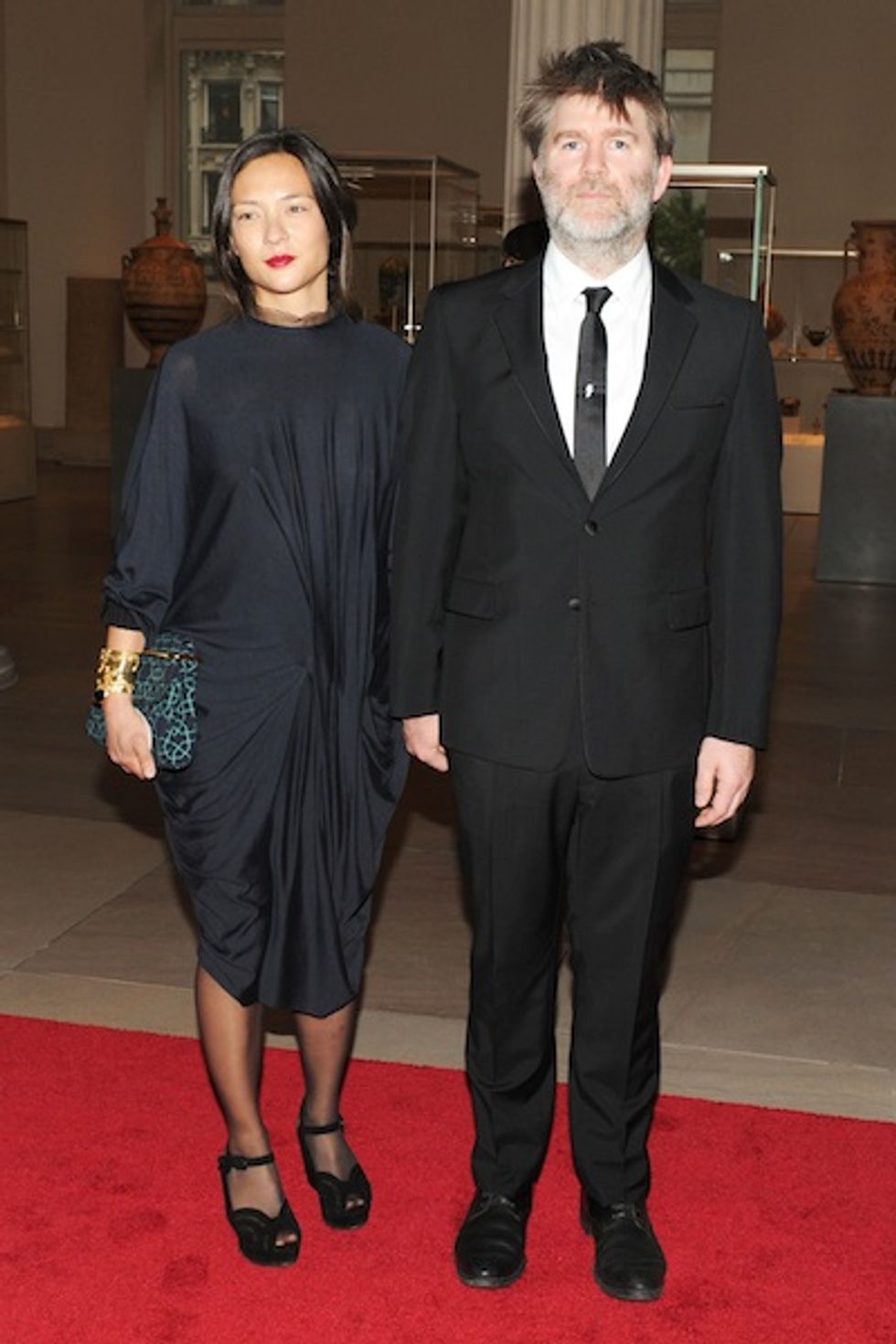 Christina Topsoe and James Murphy look very "Williamsburg meets the Upper East Side."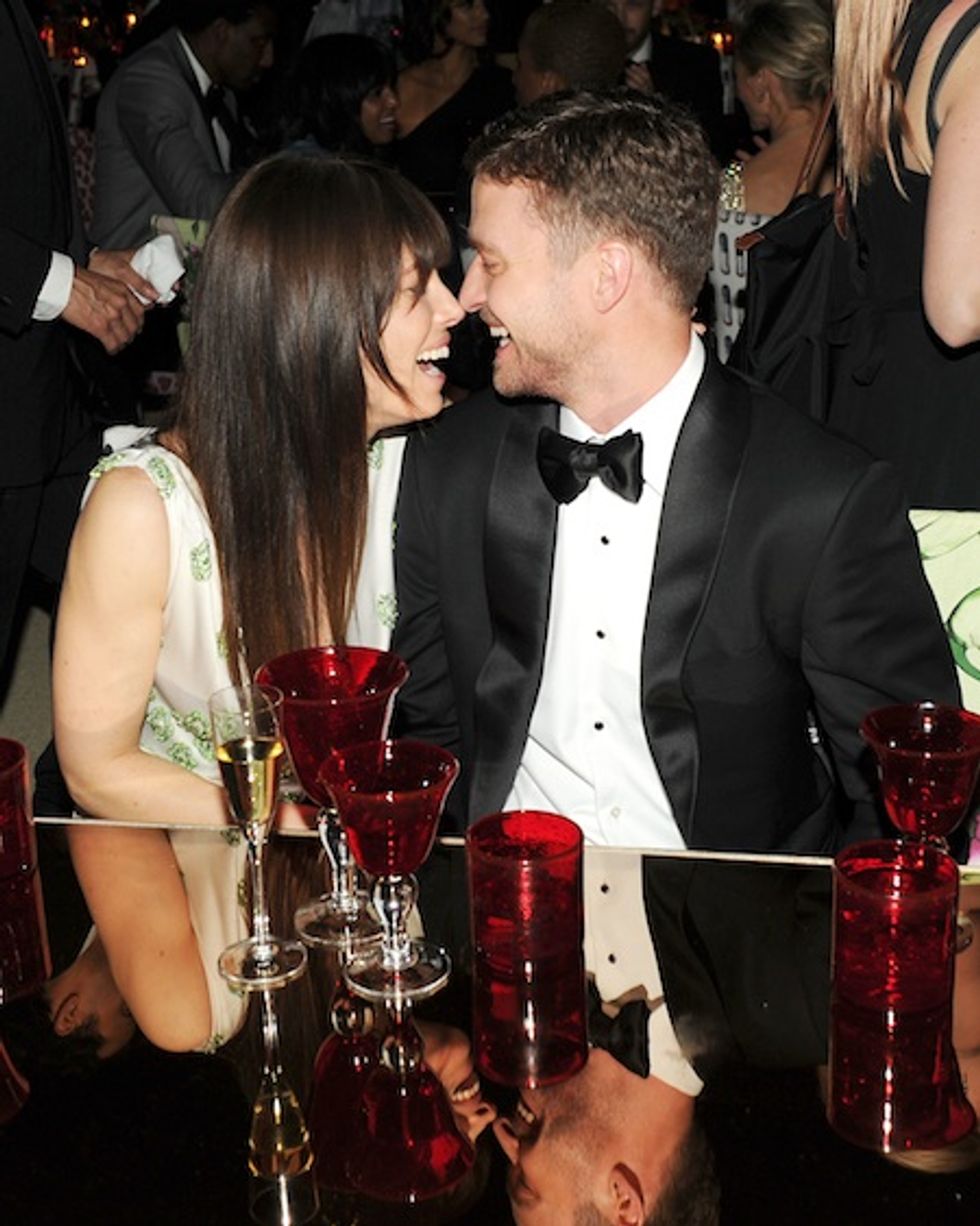 Jessica Biel and Justin Timberlake should have their people order a copy of this photo from Billy Farrell, frame it and put it on their nightstand. Their happy little faces are even reflected in the table!!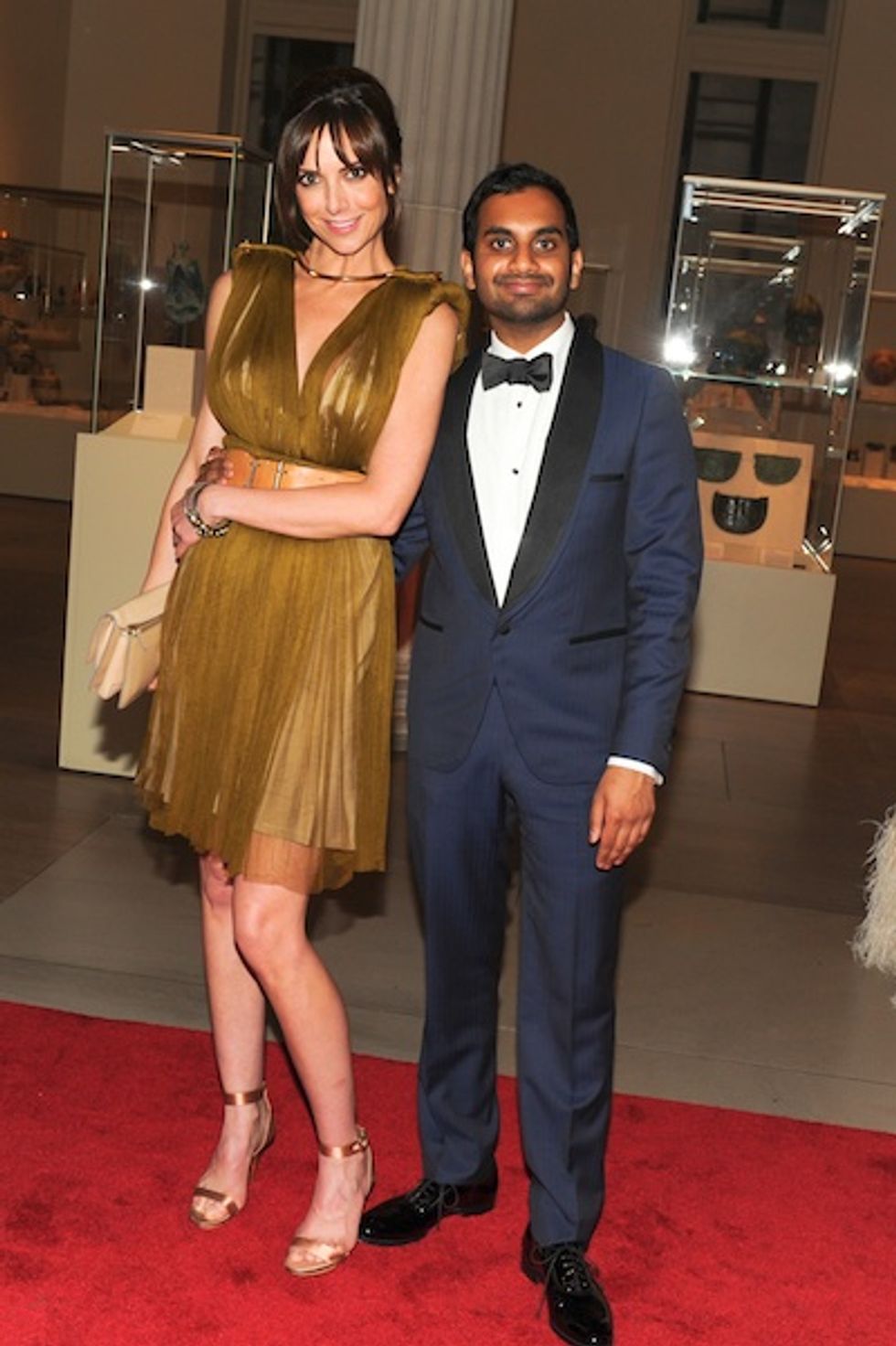 Vogue
's Jill Demling gets cozy with Aziz Ansari...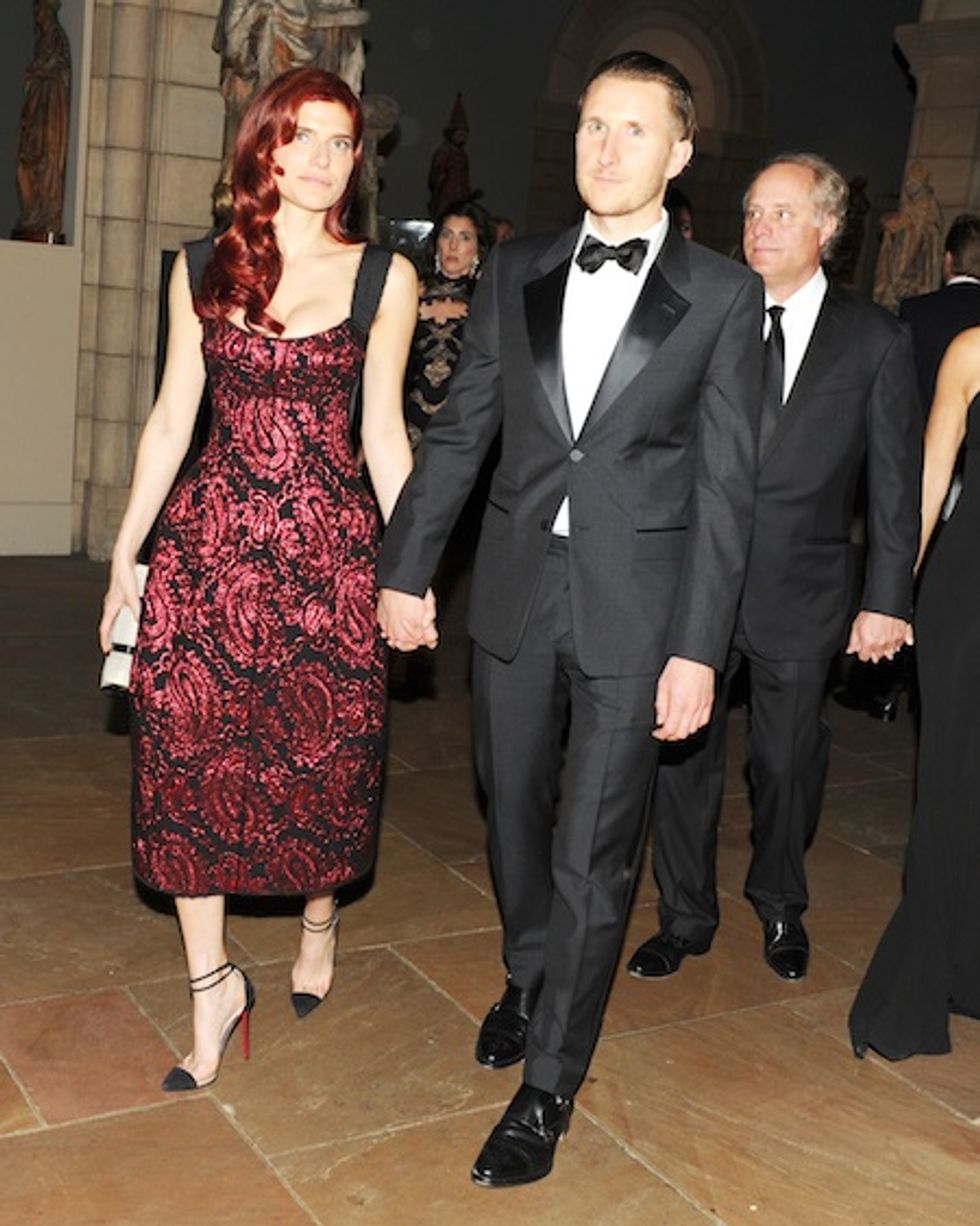 Lake Bell and her new fiancé Scott Campbell are working a goth look.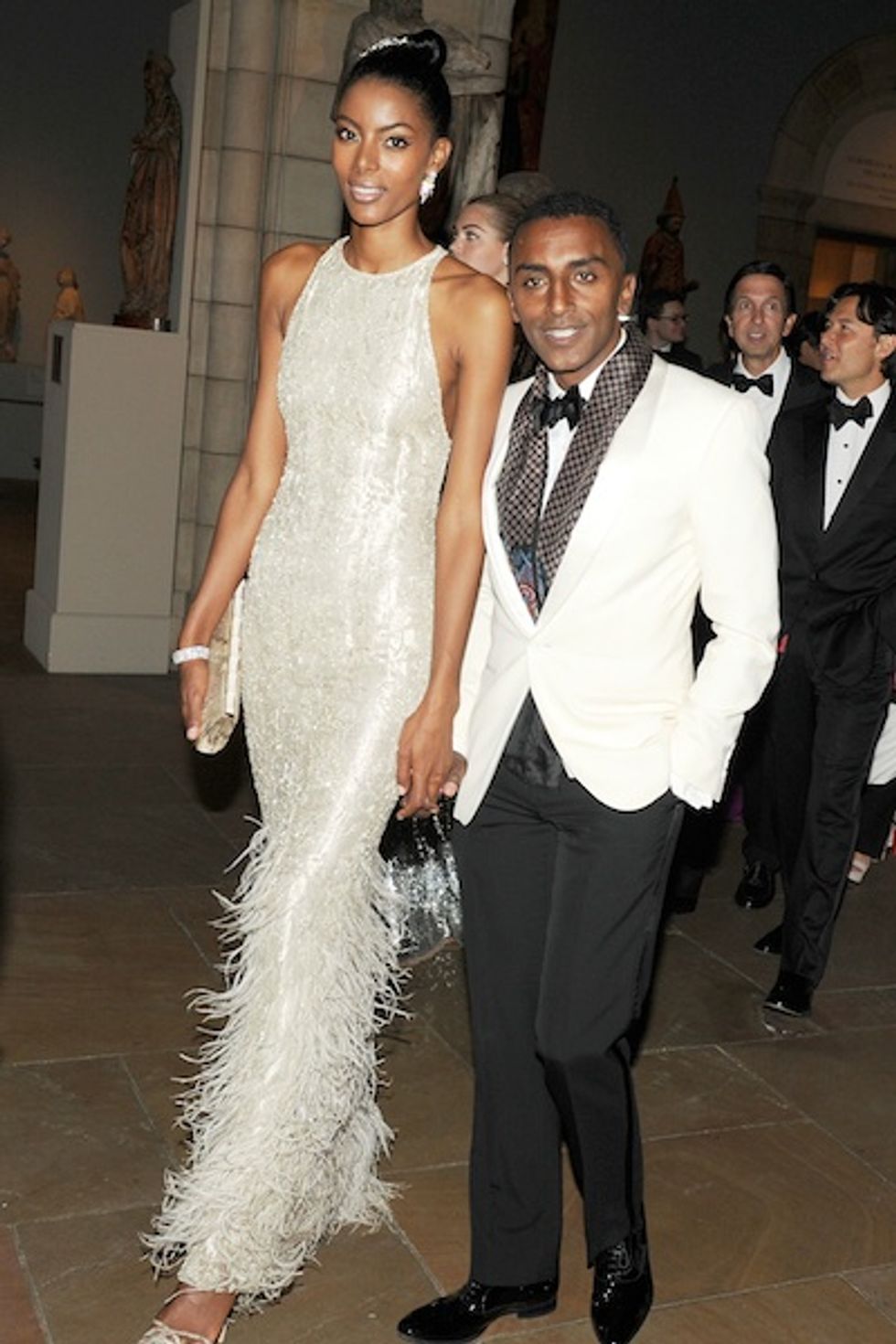 Marcus Samuelsson and his wife, Gate Haile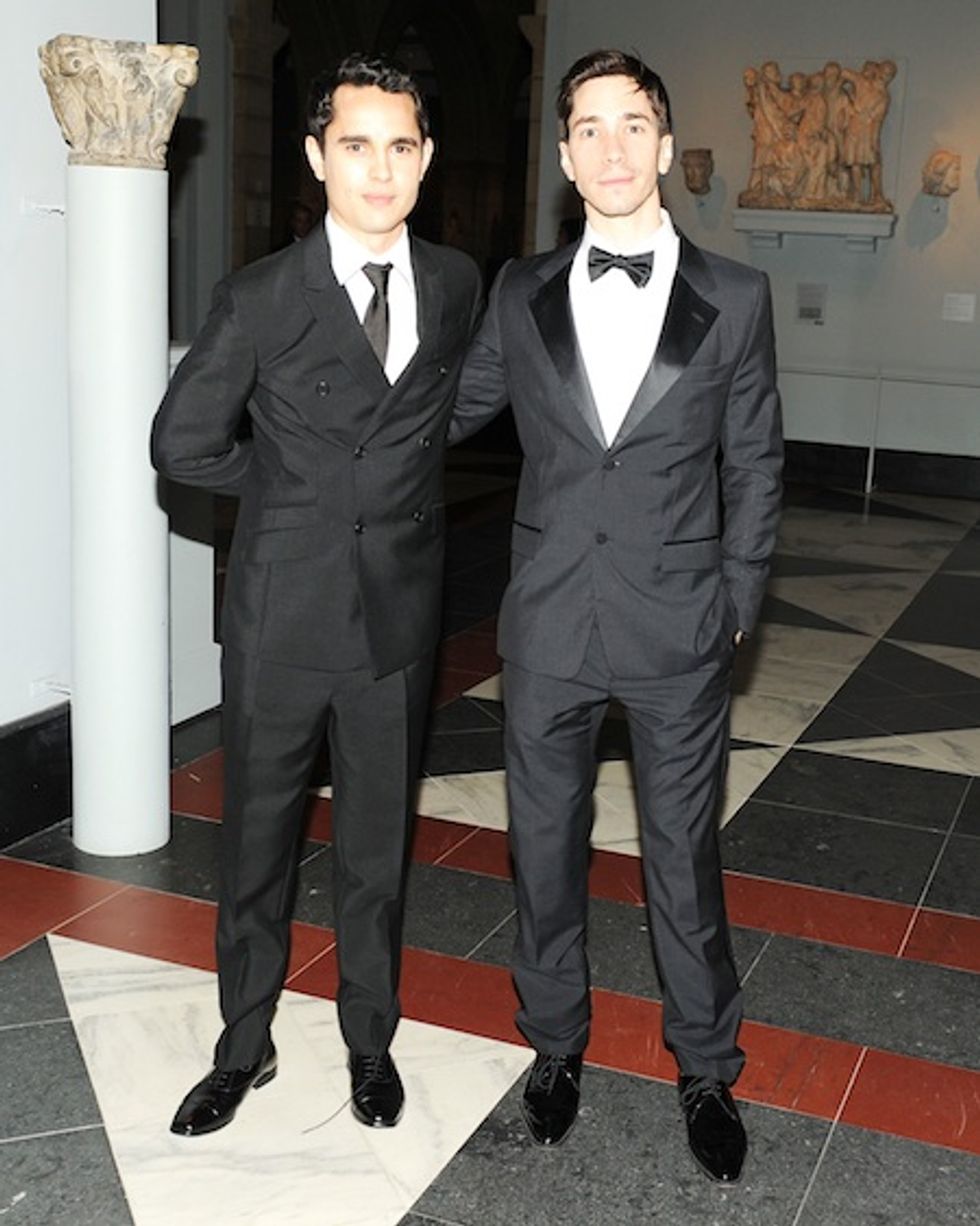 Are Max Minghella and Justin Long holding hands back there?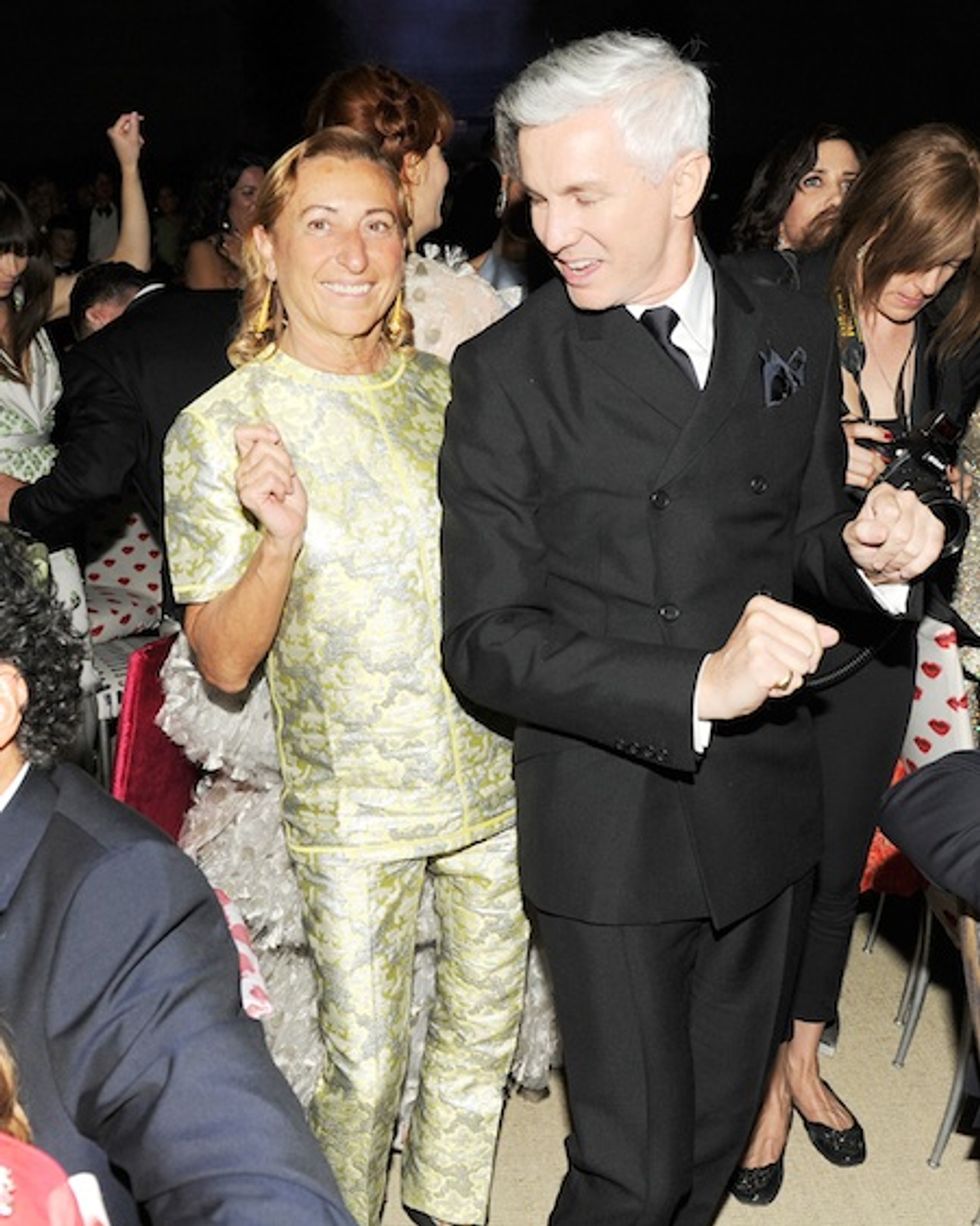 Miuccia Prada does a little dance with Baz Luhrmann.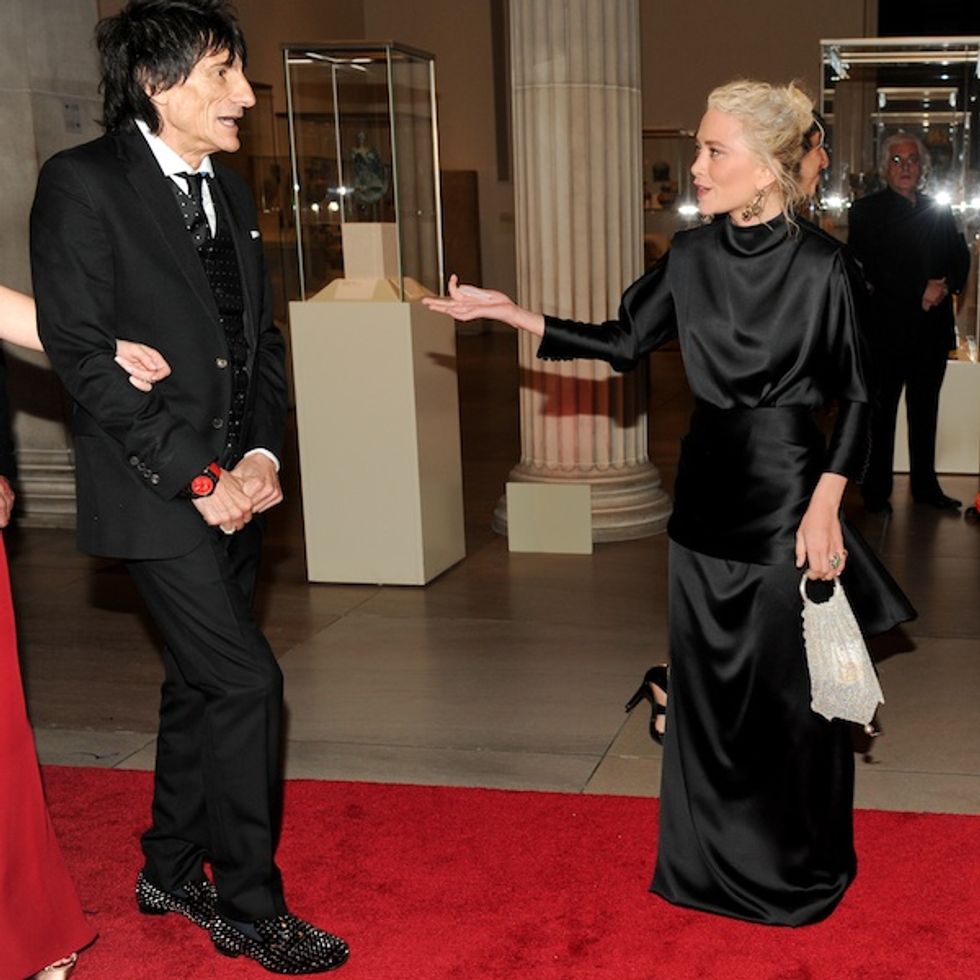 We wonder what Ron Wood and Mary-Kate Olsen are saying to each other!? (Also, look at Ron Wood's red watch! And look at MK -- doesn't she look like Daphne Guinness?)
New-ish power couple Sally Singer and David Byrne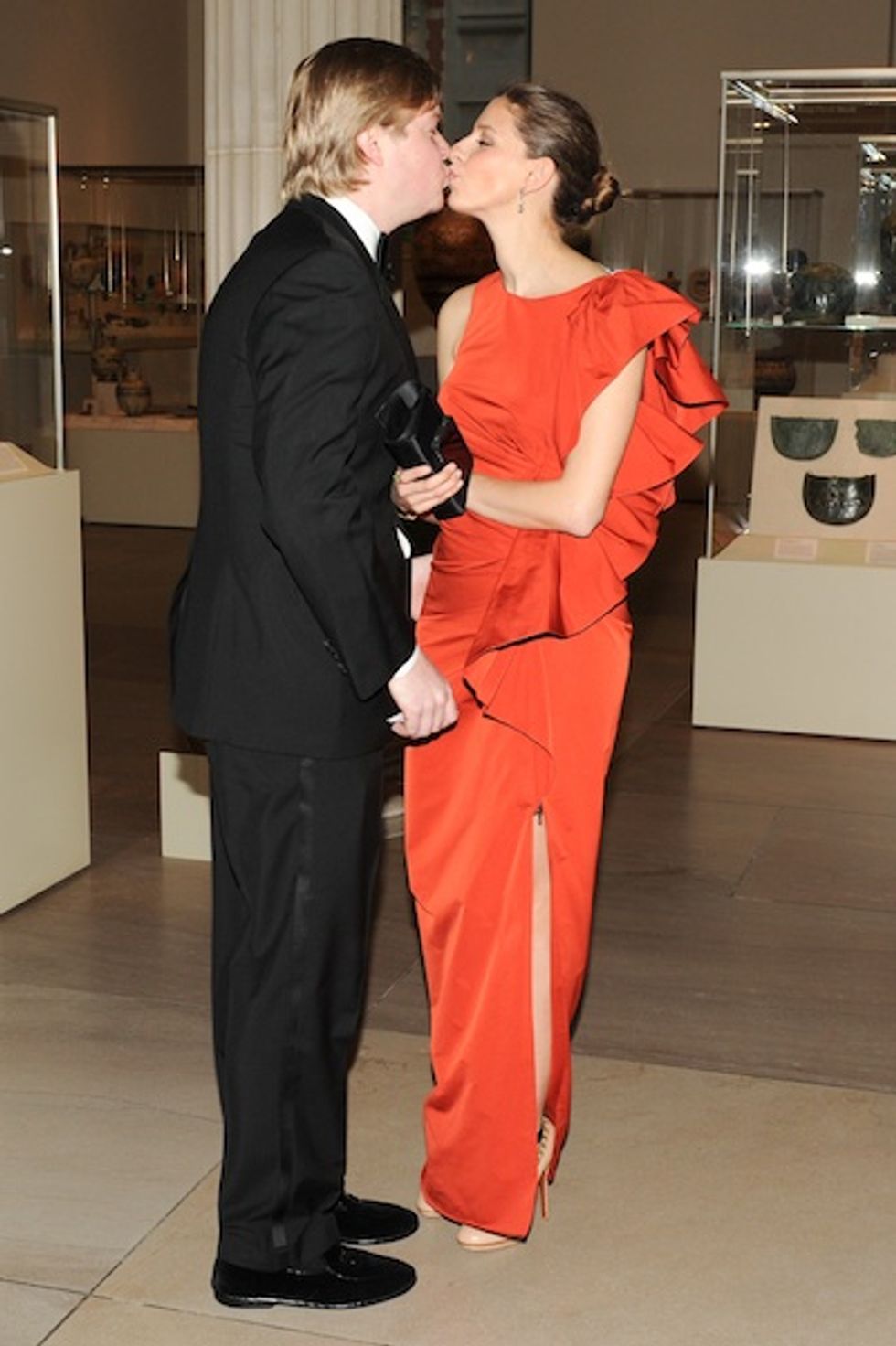 Sylvana Durrett,
Vogue
's director of special events (who, incidentally had a baby only a few weeks ago!), shares a kiss with husband Adam Durrett.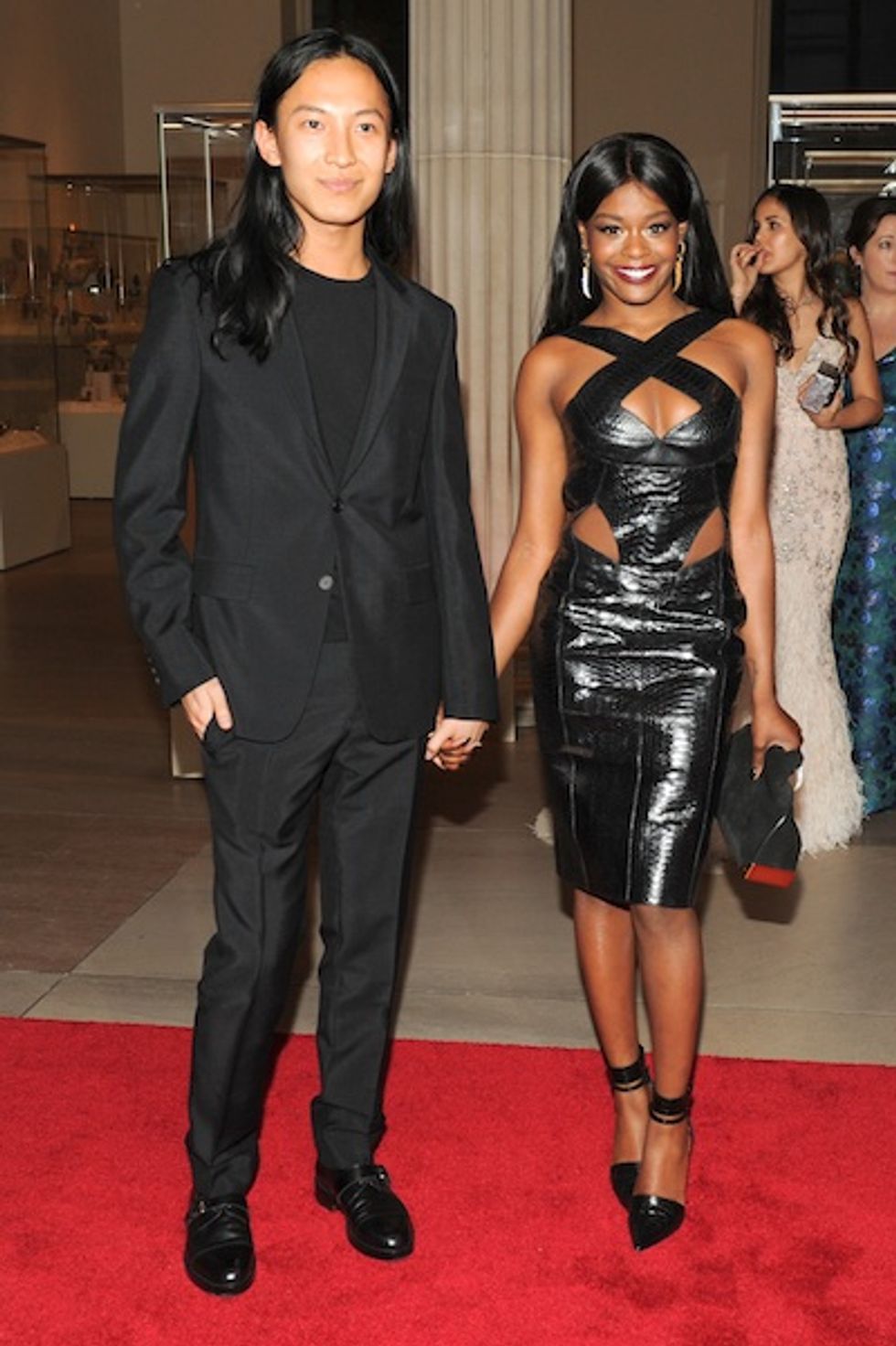 Alexander Wang and Azealia Banks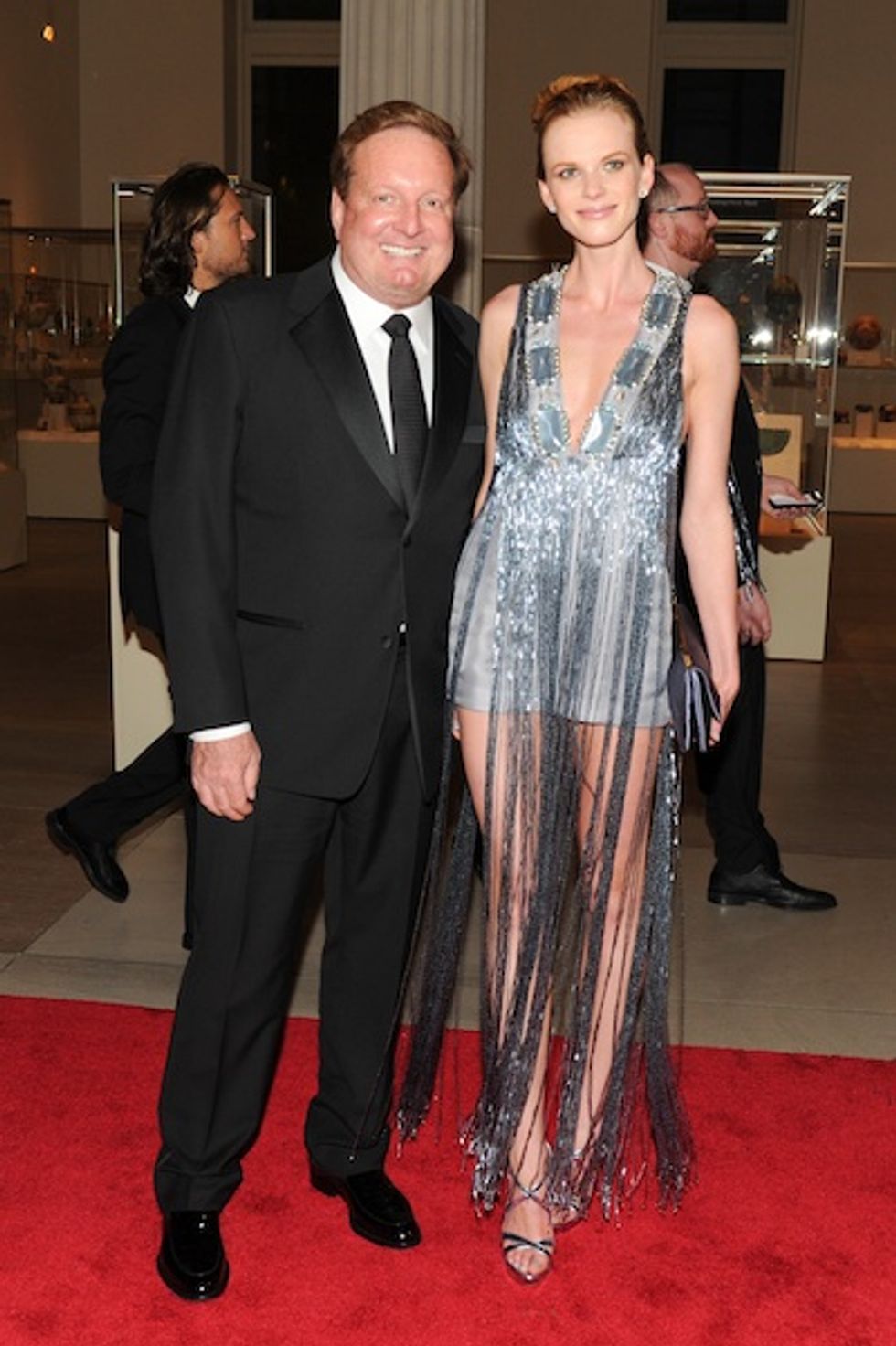 Our least favorite duo: Noted creepy billionaire Ron Burkle and newly single (Adam Levine's ex) Anne V
All photos by Billy Farrell Agency/
BFAnyc.com